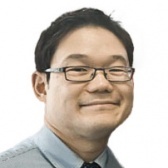 Dentist
14 years of experience

Brought to you by
License & Identifications
A medical license is required for a doctor to practice medicine in a particular state. Requirements vary by state but most require, at a minimum, post-graduate training in the doctor's specific specialty. An NPI number is a national identifier unique to an individual health care provider and is managed by the Center for Medicare & Medicaid Services (CMS).
Learn more about Dr. Lawrence Limb:
View the full profile to get information on:
Qualifications
What's important to you
---
View full profile
Patient Reviews
The overall average patient rating of Dr. Lawrence Limb is Excellent. Dr. Limb has been reviewed by 15 patients who have provided 14 comments. The rating is 5 out of 5 stars.
| | |
| --- | --- |
| Ease of Appointment | 4.9 |
| Comfortable Office | 5.0 |
| Cleanliness | 5.0 |
| Advanced Technology | 5.0 |
| Caring Manner | 5.0 |
| Pain Minimized | 5.0 |
| Satisfaction | 5.0 |
Education & Awards
Dr. Limb graduated from Tufts University, Boston.
---
Affiliations
Dr. Limb has 5 hospital affiliations:
NewYork-Presbyterian / Weill Cornell
Hudson Valley Hospital Center
---
Additional Information

Dr. Lawrence Limb DDS and DMD is a male dentist, has 14 years of experience and practices in Pediatric Dentistry.
Where does Dr. Lawrence Limb practice?
Dr. Lawrence Limb has 6 office locations.
Dr. Lawrence Limb practices Pediatric Dentistry near New York, NY.
Additional practice locations include: Bronx, NY.
See New York Dentists.