Rate Now
Share Your Experience
Have you seen Dr. Aaron Elkin?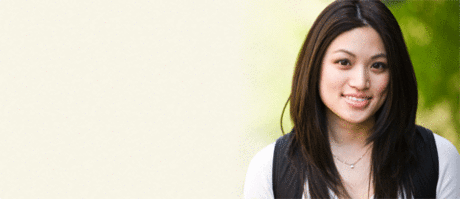 Birth Control
Get the facts about birth control so you can decide which type is right for you.
49 Ratings with 12 Comments
5.0 Rating
June 2nd, 2017
Care for your needs
1.0 Rating
June 6th, 2016
HORRIBLE EXPERIENCE
I had the most terrible experience I have had. the day I went for my first ultrasound, he did not find the baby. After all the expectations I had, Of course, I got very emotional and I did not received compassion from the doctor; instead, he was extremely cold and dry mentioned in a cold manner that ""I have to do the surgery to remove the bad". Now, I understand the process of what happen; however, I did not expect that behavior from a professional. Before the surgery, he did everything in a rush; so, many of the questions that I had such as future consequences he did not answer assuming that I was going to know them all. After the surgery, he was colder than before. He just asked me how I felt on the door of the room without checking me. He prescribed me a medicine after surgery but he never explained me that side effect that send me to the Emergency Room because it was causing me irritation in the vagina. In summary, I was extremely disappointed of this doctor. I understand he sees a lot of babies daily, but it is not my fault he chose this career. I love the hospital *Memorial* because all the staff members were nice; however, my experience was terrible with his """"professional"""""". Hope this helps other future moms.
4.0 Rating
June 22nd, 2015
1.0 Rating
June 12th, 2015
I went for my first visit at Dr. Elkin office. The front desk personnel was not pleasant. The staff didn't not look like they knew what they were doing. They had students in training checking vitals with no assistance from a professional (scary).I arrived on time for my appointment and waited over an Hr. After I waited over an Hr and half I walked out of the room. The staff did not even noticed me leaving the office. Not one single staff member asked me a question to why am I leaving? Or the Doc will see you soon.. Nothing! This office is the worst Obgyn I've ever been too. Please don't waste your time if your time is valuable to you.
1.0 Rating
February 26th, 2015
2.3 Rating
November 27th, 2013
C section
If you want a natural child birth do not go to Dr. Elkin. He will probably start off saying you are having a big baby so you might have to have a c section. The next appointment he might say the cord is around the neck. Next appointment the baby is too high up. Next appointment losing fluid. Each and everytime I went to him I would express my concern of having a c section and he would tell me the reason for having one was different each time, probably because he couldn't remember what he told me that last time. He did a good job on my c section, but I wish I knew how much he pushed for a c section before I went to him. By the time he said I absolutely needed a c section it was too late to start seeing another doctor. When I went in for a check up after having my c section I saw others in the office signing their papers for a c section and wondered if they really wanted one. In my opinion we're just bodies with dollar signs to him. He probably really hates waking up in the middle of the night to deliver and rather have it scheduled for his own convenience.
1.0 Rating
August 5th, 2013
Stay away
5.0 Rating
February 13th, 2011
THE BEST!
I could not be happier. Thanks to Dr E., I have 2 beautiful children. He has been there to help me through many different female problems and through just routine visits. What a great person, physician, friend. He is very busy but takes his time with everyone. He was great when I was in the hospital. He visited me in the hospital many times during the day and night and he followed through with all of his promises. Myself, family, and friends all love him. He truly is the best.
5.0 Rating
November 27th, 2010
Dr. Miracle
1.0 Rating
June 11th, 2010
Uncaring
I was a new patient, and I needed to get a doctor's note for missing work. I have severe menstrual cramps and 2 ovarian cysts that were causing me pain. I was told by a regular doctor who discovered them that they needed to be removed because the ultrasound tech said they were large ( over 5 cm diam). After checking me out, Dr. Elkin said they were small. He wasn't going to do anything. I asked him for a doctor's note for having to miss work. Right in front of his whole staff, and the lobby window that was open he yells at the top of his lungs "I DON'T EVEN KNOW YOU !!!!!! I'm not writing you a note". I certainly felt after I had my legs spread in front of him and he had his hand up inside of me that I KNEW HIM !!!! What a JERK ! I started to cry (I could not help it). I live paycheck to paycheck, and without his note, I was not getting paid sick pay. He got his $800 dollars from my office visit. I got a lousy diagnosis, no note, and no follow up. Oh, and they talked me into the "HALO" test, and told me I would get the money back from my insurance, which I didn't, so I helped him pay for his equipment as well. Cash out of my pocket there too. He was the rudest doctor. Don't go to him !!!!!
2.3 Rating
October 27th, 2009
So far I'm very disappointed
I wish I had a better review but I dont. Thus far I'm feeling like he's ruining my experience especially since this is my first baby. he shows no concern. i've mentioned some very serious issues (ie high blood pressure, extreme vomiting I've lost 43lbs since I've been pregnant) and he's completely blown off my concerns. I'm just totally upset with being under his care and is currently looking for another doctor.
Nearby Doctors

Dr. Aaron Elkin is similar to the following 3 Doctors near Hollywood, FL.