Rate Now
Share Your Experience
Have you seen Dr. Aaron Gorin?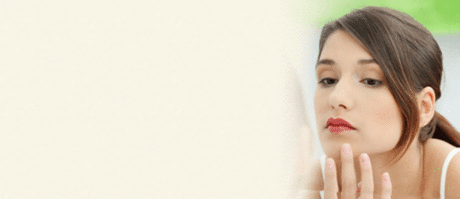 Acne
Get the important facts about acne, including the different types and what causes it.
Quality Rating
Highly Satisfied
83 Ratings with 47 Comments
5.0 Rating
July 22nd, 2017
Dr. Gorin is super awesome
I am speechless to say what a great experience I have had with Dr. Gorin doing my breast augmentation. From beginning to end, his staff was super friendly and anytime I have any questions or concern Dr. Gorin is always available through for follow up when emailing or phone call. I would give him a 10 star plus rating if I could, I'm so thrill with my results and couldn't be happier. I would recommend him to anyone who is skeptical with other surgeons, he is the one who can get the job done!
5.0 Rating
June 30th, 2017
Dr Gorin is amazing. All of the staff also is amazing, they all make you feel comfortable and very welcome. Monica is the esthetician who is outstanding and very through. She cares about you and your skin. Her ultimate goal is to be certain your face cleaning is the very best. She is very knowledgeable and helpful, when it comes to making you look the very best.Monica is very professional and cares about you.
5.0 Rating
October 13th, 2016
Dr. Gorin is the Best!
There are two words for Dr. Gorin and his staff: simply fabulous. I initially emailed Dr. Gorin about a couple procedures I was considering after carrying three babies within a 4-year period and subsequently gaining/losing 50-60 pounds each time. He personally emailed me back within minutes, and we continued our conversation through several messages. I sent him a grainy cell phone photo of my problem areas, and he thought I would be a great candidate for what I was looking to have done. He recommended I come in for a consultation. Ultimately, he only recommended I have one of the procedures I went in for (which is crazy considering the upselling you get from many other surgeons). I did interview other surgeons before deciding on Dr. Gorin. He doesn't do 3-D imaging, and some other surgeons will try to sell you on this feature. However, I figured that just because a surgeon might be good at imaging, they might not be good at actually re-creating that look on a human body. I based my decision more on actual before/after photos and my conversations with Dr. Gorin (who has an amazing bedside manner and made me feel right at ease). As a side note, I had a facial procedure done around the same time I worked with Dr. Gorin, and my face surgeon told me that Dr. Gorin had worked on HIS wife. I don't think you can ask for a better endorsement than a plastic surgeon of another plastic surgeon! Dr. Gorin honored my request for a very natural look, and he made sure my surgery and recovery were as comfortable as possible. The follow-up care was great, and I have nothing but wonderful things to say about Dr. Gorin.
5.0 Rating
April 19th, 2016
One of the Best!
I found Dr.Gorin through word of mouth from past patients of his who currently see the Dr that I work for. They had nothing but good things to say about his professionalism and his staff. I did my research and reached out via email and to my surprise he answered right away to answer my questions ( yes, he actually answers his own emails ) I decided to go ahead and make my consultation for my liposuction and was pleased with the entire process from check in to check out. All my questions were answered and I never felt rushed with my appointment and never felt like he was trying to up-sell me on additional procedures. I did end up adding a Brazilian Butt Lift to my procedure but I was on the fence about that to begin with and figured since he's going to be doing the lipo anyway, why not! :) Having any sort of surgery can be very scary but I felt at ease with him and his staff, which made the process easier. I am sooo beyond happy with my results, and am looking forward to returning to him and having my tummy tuck done!
5.0 Rating
March 3rd, 2016
5.0 Rating
August 11th, 2015
5.0 Rating
July 23rd, 2015
Completely happy
I absolutely loved my experience with Dr. Gorin's office! It's been about 6 months now since I've had a breast augmentation and I couldn't be happier. He actually informed me that I was born with a breast deformity (tuberous), which I had never realized before (I only realized I felt 'different' and had low self-esteem). It was important because firstly, I learned information for my own personal life (as far as having children in the future and such) and also, my surgery was more difficult than average. But, he still went above my expectations and made me feel like a normal woman, finally! The ladies in the front of the office were always kind and helpful with a genuine smile. The woman that administered the anesthesia was very informative, patient (I'm terrified of needles), and efficient. And, of course, Dr. Gorin was there with me every step of the way. I had MANY concerns, and he always addressed them quickly and thoroughly (I emailed him at all hours of the day, for months, and he always was quick to answer). I've recommended him to multiple friends and will continue to do so.
5.0 Rating
June 4th, 2015
Dr Gorin and his staff were amazing. I have had two kids and breastfed them both. After all that my breasts never looked the same and I didn't feel like they were mine again. Dr Gorin preformed a lift with implants and I could not be happier with the results. I feel sexy and confident again. I actually enjoy putting my swim suit on and playing in the pool with the kids. Dr Gorin was professional and his confidence put both myself and my husband at ease. He understood that I didn't want to look different, I just wanted to look like I did before kids. He did such a good job of helping me get there that I fit perfectly in a bra I had before I had my kids. I'm so grateful for Dr Gorin for giving me my confidence back and making me feel sexy again.
5.0 Rating
March 23rd, 2015
The Best
5.0 Rating
March 6th, 2015
Top Knotch Dr, Staff, Facility & Surgery Team
Dr. Gorin has a very compassionate and top knotch bedside manner. He answers ALL of my many questions and you can see and feel that he really does care and take top knotch care of his patients. He checks in on you often to make sure everything is running smoothly and if you need to get in for anything after surgery, he gets you right in. Even came in on a weekend to see me. He is very knowledgeable in every aspect of not only the surgery that I had, but the recovery and after care. He really does care. I have never had a Dr. that I could ever speak this highly of. I know a few of my friends had Breast Implants with other surgeons and after their surgery, they were basically on their own. That's what is SO different with Dr. Gorin, he is in it for the long haul. From the consultation, surgery and recovery. I cannot say enough about how important this is to me, to KNOW that I'm cared for after surgery as well as throughout. The staff always asks how you're feeling, it's such a pleasant atmosphere. Dr. Gorin, Staff and Surgery Team really do care and THAT is very important. He will return your email within minutes, explaining everything and for checkups he makes sure you understand or will answer all questions or concerns you may have. Glad I found him, I feel safe and in the very best hands. So, for me if I could give him a rating it would be 100%. So, if I can help anyone who is thinking about having surgery to know that they are well cared for from surgery throughout recovery. It is my pleasure to recommend Dr. Gorin. It's Top Knotch Quality that is what is important. And that is what he has.
5.0 Rating
January 29th, 2015
Best Dr. Hands Down!
From the time you walk through the door, the Staff is excellent. They make you feel at home with a cozy atmosphere. Dr. Gorin is second to none, hands down best Dr I have had the pleasure to work with. He is a perfectionist. The surgery staff was awesome. I cannot say enough good things about Dr Gorin, his staff & surgery team. I searched Seattle, California, before deciding on Dr a Gorin, do I did my research. I'm so pleased with my experience with Dr Gorin, staff & surgery staff. I Highly recommend Dr Gorin. He does not disappoint. In fact I will be going back in to get more work done. I wouldn't go to any other Dr. He highly exceeded my expectations. So, if your looking for a top of the line Dr for Cosmetic Surgery, look no further, Dr Gorin is the best if the best.
5.0 Rating
January 22nd, 2015
Nearby Doctors

Dr. Aaron Gorin is similar to the following 3 Doctors near Tualatin, OR.