Rate Now
Share Your Experience
Have you seen Dr. Abdullah Foad?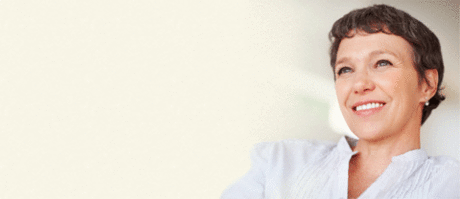 Fibromyalgia
Get the facts about fibromyalgia, including the symptoms and conditions that may be related to it.
Quality Rating
Highly Satisfied
48 Ratings with 10 Comments
1.0 Rating
August 26th, 2015
At volleyball physicals Dr. Foad told my daughter she had a slap tear. Therapy was tried (to no avail) and was to see doctor if it didn't help. HOWEVER....... we are not allowed to schedule an appointment, per his staff, because we have an Illinois medical card (even though I said I would pay cash upfront for the appointment). Instead they were so HELPFUL as to give me a phone number to someone who could help us.... who , just like i had previously told them, needs a referral by someone in their circuit which Dr. Foad is NOT. Is it too much to ask to be doctored rather than be a dollar sign? I want an appointment for ONE SIMPLE QUESTION.....is this damaging my daughter more to continue to play volleyball or is it just an irritant when playing?
5.0 Rating
June 15th, 2015
5.0 Rating
March 11th, 2014
THE BEST ortho doctor around
Dr. Foad performed 2 rotator cuff repairs/reconstructions on me, first the right in 2008 for a workcomp injury, the left in 2010 as I had literally pretty-much torn a lot of everything in it including subscap. First surgery was about 1 1/2 hours, my full recovery was at 5 1/2 months and back to fulltime physical work, NO pain, full range of motion. Second surgery took he and his office partner 3 1/2 hours to put me back together, again 5 1/2 months to FULL recovery, minimal pain to start but NONE since, full range of motion. Both were arthroscopic and no complications. Great PT group with Midwest PT. Can't say enough good about the gentleman. Best care anywhere!
5.0 Rating
August 5th, 2013
Frozen Foods Manager
5.0 Rating
September 11th, 2012
Gave me back a great future
5.0 Rating
May 8th, 2012
Excellent
5.0 Rating
October 25th, 2010
Great Doctor
He has diagnosed a shoulder problem that my general doctor disregarded as minimal, which turned out not to be so. He took care of that problem and 2 other shoulder tears since. I appreciate him taking time to walk me through what had been wrong with the shoulders and getting me back to strength. I would go see him again if any other orthopedic problems arise. I would defiantly refer anyone with shoulder problems to see him first.
5.0 Rating
October 15th, 2009
Great surgeon
5.0 Rating
April 22nd, 2009
Amazing
After 20 years of strugling with other doctors and their incorrect diagnosis/surgeries, Dr. Foad was able to diagnose and correct my mom's shoulder injury. She had been in serious pain and discomfort for the entire 20 years. She has had NO pain or any problems since Dr. Foad corrected a tear in her bicep. Local doctors had treated/performed surgeries for rotator problems, one even suggested that the pain was in her mind. My mother is like a new person and no longer even thinks of her shoulder. It has been a miracle and has been amazing having my mother pain free.
5.0 Rating
August 30th, 2008
Excellent Orthapedic Surgeon
Dr. Foad had preformed two knee surgeries on me. I have been more than 100% satisfied with him both times. I wouldn't go to anyone else if I ever have trouble with my knee again. He really does understand medicine and takes the time to make sure all of your questions are answered. Highly recommend him!
3.0 Rating
March 23rd, 2017