Rate Now
Share Your Experience
Have you seen Dr. Abraham Soroudi?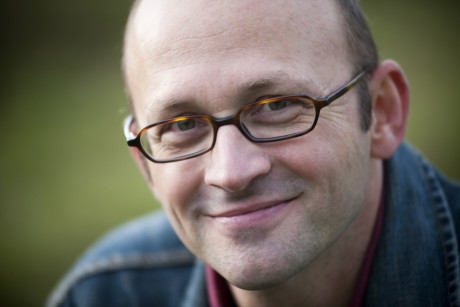 Chronic Dry Eye
Get the facts about chronic dry eye, including the causes, symptoms and doctors who treat this condition.
20 Ratings with 10 Comments
5.0 Rating
March 22nd, 2013
Excellent job on Lasik surgery
I am and attorney and went to Dr. Soroudi about a year ago for Lasik for my nearsightedness. I was a difficult patient because of extreme sensitivity in my eyes. He did an absolutely incredible job - by the next day my vision was 20/20. Within a month, my vision was better than 20/20. Since then, I have had no side effects, problems, or complaints whatsoever. I have recommended him to family and friends because he does superb work.
1.0 Rating
January 28th, 2013
Dr.Soroudi
I went to his office in Santa Monica,i was waiting for him more than 2 hours.he checked my both eyes for 6 min.he gave me wrong prescription for contact lens.after 2 weeks i contacted to him to correct one,they wants charge me again.they never follow up and he did not give me sample contact lens. and i wont go back to his office again.so sorry
1.0 Rating
October 11th, 2012
Terrible experience with Lazik
I went in for Lazik eye surgery. I had both eyes done. After several months my sight is still poor, with halo around lights. I still cannot see closeup. He indicated one eye would see near and the other far. I have gone 5-6 times complaining that my sight hasn't improved, despite paying $3,500. On my last visit, he offered me eye glasses. What is this doctor good for? This was a terrible experience.
5.0 Rating
October 2nd, 2012
Very professional
5.0 Rating
September 22nd, 2012
SOROUDI GAVE ME THE GIFT OF PERFECT VISION
3.7 Rating
August 20th, 2012
Racist Staff
I went to the office in Santa Monica/Los angeles area. I was waiting to go in to my consultation and I noticed a Hispanic woman waiting to pay for her procedure. She was about to go into surgery. Well I think the staff didn't know I was Iranian (I do look Mexican) because the next thing I hear is the office manger telling the receptionist "make sure you collect money from 'these people'" (in Farsi) Then she said "these people sometimes don't pay in full so we have to make sure we collect before the surgery" All this was said in a racist tone! Needless to say I didn't get my surgery here! Very unprofessional on many levels
5.0 Rating
May 24th, 2011
Amazing Doctor!
Great Doctor. I did my Lasik with him. Changed my life forever.
5.0 Rating
May 24th, 2011
I highly recommend Dr. Soroudi
I heard Dr. Soroudi's ad on the radio and went to see him to get Lasik done. I was tired of dealing with my contacts... the dry feeling or falling asleep in them. I was very impressed with the way he and his staff dealt with me. I will admit that I was really nervous when I went in for my Lasik. I am one of those people who is overly sensitive about my eyes. Dr. Soroudi made me feel comfortable. I was in and out in two hours. The next day my vision was perfect. I highly recommend this doctor. I couldn't have asked for a better doctor.
1.0 Rating
April 10th, 2011
the service is poorly he is about money!
i went to check my eyes they charge 100 per regular consultation and 150 to check deeper your eyes , this guy spended a very short time with me and told me my eyes are ok , that is not true because i still have problems with my eyes he sugest lasik surgery with out a previous diagnostic of my eyes he not even gave me some medication for my eyes , something to lower my alergic , no he was rushingme all the time to get the next costumer, i dont recomend this guy , i cant not even trust my eyes for a surgery with this unetic guy! do not visit this guy , you ve been warned!
4.0 Rating
March 24th, 2016
4.0 Rating
June 17th, 2015