Rate Now
Share Your Experience
Have you seen Dr. Adam Carlton?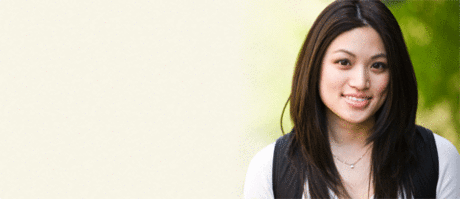 Birth Control
Get the facts about birth control so you can decide which type is right for you.
Quality Rating
Highly Satisfied
29 Ratings with 15 Comments
5.0 Rating
August 28th, 2017
Cannot find his phone # online, it's disconnected
Can someone give me his phone # in Westlake Village, as I heard he moved back from NC. I saw him back when he was in West Hills in 1999 and would like to go back to him. Thanks!
5.0 Rating
January 5th, 2015
Excellent doctor...
1.0 Rating
December 8th, 2014
He delivered my second child and was The WORST by far!!! I went in he told me I was 3cm then had me wait an hour so see if I dilated any more which I hadn't so he sent me home when I was contracting .. I come home for a whole hour with really bad contractions so I go back and once I walk in he says "she's back" they checked me I was 5 then I asked for epidural and for some weird reason it seemed as if he didn't want them to give it to me so 5 minutes later I'm 8 then as soon as I know I had to push I was in soo much pain and all he says is "Stop Screaming Just Push" I wish I never encountered this dr he was on call when I went into labor!! The worst dr ever !! Soo mean!!
1.0 Rating
February 29th, 2012
You did 3 surgeries on me
Dr. Carlton did 3 surgeries on me in less than 2 months. He misdiagnosed me on all three of thesre surgeries. I am an obese woman with diabetes and he told me he could never do surgery on me because I would not heal properly. I healed just fine after the 3 surgeries that he did before. I had to have a blood transfusion because of his neglegence. I feel that Dr. Carlton should not be operating on anyone. He did not even offer for me to get a second opinion. My regular Doctor sent me to another ob/gyn and he did a total hysterectomy within one week of meeting this doctor and I healed just great. Watch out for Doctor Carlton, he is no good. About 3 months after seeing him, he up and left our town with no warning.
1.0 Rating
October 12th, 2010
5.0 Rating
August 3rd, 2010
Dr. Carlton is very caring, thoughtful and professional. I have found him to be one of the few ob/gyn physicians who spends as much time with his patients as the patient needs. He gave me information that had been ignored on my previous visits to others in his field. His staff is extremely pleasant and friendly. I would recommend his office to anyone and everyone.
5.0 Rating
May 11th, 2010
Might mayke you want to have more babies!!!!
Dr. Carlton took me through my first pregnancy and delivered my son. I was so saddened to hear he left California, and with my second son, unfortunately I had to go to another OBGYN and the expereince just didnt compare. I recently heard that Dr. Carlton was back in town and immediately I said UH OHHHH...That may make me want to have another one!! Truly a Dr to not be compared to. He is super caring, knowledgeable, supportive and responsible.
5.0 Rating
October 28th, 2009
Dr. Carlton was the best OBGYN I've ever encountered. A visit to the GYNO is never something on our favorite things to do list, but it was a pleasure dealing with Adam, he is attentive, caring, and very thorough. I could have a million questions and he's patiently answer each and every one of them. His bedside manner cannot be beat. Wish he would come back to CA!
5.0 Rating
October 19th, 2009
thank God for Dr. Carlton
I am almost through my second preganancy and had never heard of Dr. Carlton until recommended. I have had numerous complications and he has been there every step of the way with me. I couldn't ask for a more caring or knowledgeable doctor. I've worked for doctors for the past ten years, never have i come across one like dr. carlton. i would recommend to ANY WOMAN!!
5.0 Rating
October 1st, 2009
5.0 Rating
September 25th, 2009
Awesome Doctor