Rate Now
Share Your Experience
Have you seen Dr. Adam Lyko?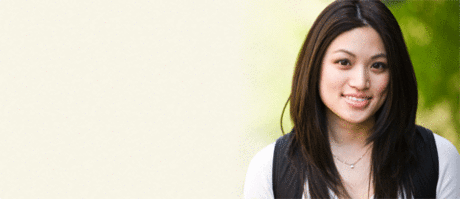 Birth Control
Get the facts about birth control so you can decide which type is right for you.
17 Ratings with 9 Comments
5.0 Rating
August 6th, 2017
Dr. Lyko Shows Compassion
3.0 Rating
January 22nd, 2017
2.0 Rating
January 7th, 2017
I am dissatisfied
3.0 Rating
July 27th, 2016
1.0 Rating
July 19th, 2016
May as well us WebMD
5.0 Rating
April 23rd, 2015
Happy
I have to drive nearly 200 miles to see Dr. Lyko. I was happy that all of my labs are available from the patient portal, that I can email him via the portal, that I can get my med change via phne rather than another drive. I've been seeing another doctor for 7 months who had run monthly TSH tests and was unable to determine correct levothyroxine dosage. We had it hammered out in short order at Dr. Lyko's office. His assistant is a confident, strong woman, which is what I prefer, but those who seek a soft, nuturing female stereotype might not be compatible. I thought she was a delight and greatly liked her get 'er done approach. Specialists are usually very busy but I did not feel like he was as late as I have experienced elsewhere. And he was superb in assessiing my situation and talking through everything, to the point that I was ready to go before he was! Highly recommend him.
1.0 Rating
November 25th, 2013
Disappointing
If you like to make a lot of follow up calls to get lab results back then this is the doctor's office to go to. Took three weeks to get my biopsy results back and that was after calling them repeatedly. His assistant is very uncooperative with giving out lab results etc. I had a very bad reaction to the medication the doctor put me on for my thyroid. Called several times to report the problem, finally after two weeks I heard back from Dr. Lyko. 6 weeks later he called me back concerning lab results from the previous month and asked if he needed to adjust my medication. He took me off the medication and had no record of it. I will not be going back to this office.
1.0 Rating
July 8th, 2013
Not a good experience
It took them 38 days to get the results of my blood work back to me and I honestly believe that was only because I called them five times to get them. I received excuse after excuse from his assistant as well as many apologizes, however; I feel that if you are the doctors assistant and that is your job, simply do your job. The patient should not have to repeatedly call and call just to get test results. The doctor may be wonderful but if his staff isn't on the ball he will lose patients like me, I will be looking elsewhere.
2.3 Rating
June 27th, 2013
I suffer from hypothyroidism and desperately have been trying to lose weight I quickly gained when my thyroid started degenerating. I have attempted multiple diets and I exercise everyday. I had not seen any weight loss and asked him if there are specific foods I should avoid, he told me there was nothing I could do but continue to up my medication. I have not and will not return to this doctor- you should not have to pay someone to poke you in the neck, tell you there is no thyroid-friendly diet, and then send you somewhere else to have blood work done (which was billed as a separate visit).
4.0 Rating
September 15th, 2017
1.0 Rating
February 8th, 2017
5.0 Rating
January 4th, 2017