Rate Now
Share Your Experience
Have you seen Dr. Adam Milman?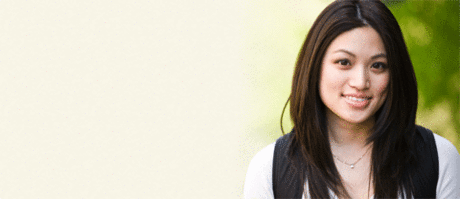 Birth Control
Get the facts about birth control so you can decide which type is right for you.
51 Ratings with 24 Comments
5.0 Rating
September 20th, 2016
Kind, Compassionate, Knowledgable
5.0 Rating
January 15th, 2016
5.0 Rating
October 30th, 2015
1.0 Rating
September 16th, 2015
Dr Milman, poor experience
1.0 Rating
July 27th, 2015
Worst Dr we ever dealt with. Zero bedside maner. Doesn't call for followup on bloodwork. Sent for unnessary x-rays. My husband's word for him is condescending. We dI'd not trust our lives with this man. Changes meds specialists have ordered. No help, just tests we can't get results for. He is very well dressed and pretty but not good with people or his staff. He more then likely will pay a service to have any bad reviews removed. The other dr in the practice is wonderful. Day and night between the two of them. We will stick with Dr P from now on. If your into a dr who does not even send a 60 year old man with prostrate issues which he never checked) for a colonospicy upon request by the patience Dr M is your man.
1.0 Rating
July 6th, 2015
Disgraceful Supervisor
The worst staff.... I called on the day of my appointment to ask them to push the appointment back. She said I could come in and wait to be seen. Upon arrival the front desk told me that she had to ask her supervisor. I told her that I had spoken to the supervisor (Julia) earlier and she had told me that I would be seen with understanding that there will be wait time as my appointment time had passed. She came back a little later and said that her supervisor told her that I will not be seen. To verify, I asked the supervisor's name and my disbelief it was Julia, the same person I had spoken to earlier. I told her that I drive all the way from the other end of town (40 minutes drive) and had I been informed properly I would not have driven all the way. She apologized, but Julia, the supervisor who had made the error never stepped out of her office to correct her mistake. I asked the front staff to have the doctor call me about this issue. She said to be honest he is too busy to call. This type of careless behavior is a clear indicator of the level of care given by the staff. A simple apology from the person making such error would have solved the issue, but Julia, a supervisor in a medical office chose to play hard ball instead of demonstrating care.
5.0 Rating
March 19th, 2015
Las Vegas is lucky to have Dr. Milman
5.0 Rating
September 22nd, 2014
Caring DR.
This is a Dr. who spends the time and is thorough in his treatment. I am 71 and come from a family that had 3 Drs. in it. He reminds me of an old-time Dr. who really cares. Those people who object to the presence of a "student" should consider what it would be like if no Drs. gave that chance to those soon-to-be Drs......I would recommend him to anyone who needs a Dr. who cares.......
2.0 Rating
July 27th, 2012
You can do better
There are some nice reviews for this doctor. It seems friends wrote them since they bear no reseambalence to this poor practice. The doctor cares, abo ...
5.0 Rating
July 24th, 2012
Michele Shahar
Dr. Milman is professional and kind, and doesn't leave the patient with no answer. He always explains until we get it and can do whatever treatment he prescribes. Brilliant!