Rate Now
Share Your Experience
Have you seen Dr. Adam Tattelbaum?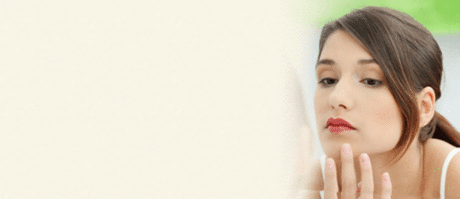 Acne
Get the important facts about acne, including the different types and what causes it.
Quality Rating
Highly Satisfied
46 Ratings with 18 Comments
5.0 Rating
April 26th, 2017
Breast augmentation 2017
5.0 Rating
April 23rd, 2017
Breast augmentation experience could not have been better
I cannot say enough good things about my experience with Dr. Tattelbaum and his staff. Prior to my choosing him, one of my family members and one of my friends had both chosen him for their surgeries (independently of each other), after going on consultations with 5 drs each. That made choosing him even easier. Prior to my consultation, I was thinking of doing a low profile implant because I did not want a dramatic difference in my appearance, but Dr. T suggested I'd be happier with moderate. He wasn't pushy at all and even said I could come back to look at different implant sizes and ask more questions before making up my mind, but it was his description of how both would likely look on me and the common feelings afterward of "I wish I had gone bigger" that led me to follow his advice to a moderate profile. And now, 2 months post op, I'm so glad I did! A low profile would not have filled my chest out as nicely as the moderate. Not only that, but Dr. T suggested what I believe turned out to be the best size (350cc) implant on me as well. It's funny because the size is much larger than what a few of my friends have had (all whose chest now look extremely large), but the size looks very natural on me because of my wider frame. He know that it's more about your body shape and proportions than a number. I'm two months out and I'm absolutely thrilled. I absolutely recommend Dr. T - particularly for those who are most interested in just finding the right fit for their body.
5.0 Rating
March 15th, 2017
Very positive experience ... would definitely recommend him to any of my family and friends
5.0 Rating
February 13th, 2017
What a very thorough and professional surgeon . I had the best experience with Dr. Tattelbum and his staff. My procedure was very extensive I had a tummy tuck , breast augmentation and liposuction in the back flank and thighs, My scaring was minimal and my results are exceptional. Everyone is incredibly impressed with my results. I am beyond happy as well. I look just as good in a bathing suite as my 24 year old daughter. I am very pleased. Thank you Dr. Tattelbaum for your expertise and professionalism my experience was outstanding.
5.0 Rating
January 13th, 2017
The best!
After 3 c-sections and waiting 17 years after my 3rd child, I decided to finally tuck the baby tummy away. Dr T was extremely nice and very straight forward with his knowledge and confidence. Not wanting to change my mind, I booked my surgery during my first visit and was scheduled within 2 weeks. Everyone I encountered during the process and after could not have been nicer. I was treated with dignity throughout and my nurse even held my hand until I fell asleep. Dr T was by my side when I awoke and talked to me and my husband and assured us I was doing fine. Three months later I am doing every thing I did before and was able to 5 weeks ago. My results are astounding! Flat tight abs, cute little belly button and no muffin top. I've dropped 2 pants sizes! I wish I had done this 15 years ago.
5.0 Rating
December 23rd, 2016
47 year old female - Tummy Tuck
Dr. Tattelbaum is an incredibly talented surgeon.I am thrilled with the results of my tummy tuck. When I met with Dr. Tattelbaum he explained what I should consider before going under the knife. There was no pressure to sign-up for surgery when we met. He listened to my concerns and throughly explained the procedure to me. He made my entire experience wonderful. I highly recommend Dr. Tattelbaum to all my friends and family. His staff was very helpful every step of the way. I was always able to reach someone when needed. I never had to wait to be seen. The whole office is neat, clean, and organized. The office is in a great location, easy to get to, and ample parking. All around fantastic experience. Thank you Dr. Tattelbaum!
5.0 Rating
November 30th, 2016
I had my hair transplant with Dr Tattelbaum six months ago with the Artas FUE system. The staff involved with him, Washington Medical Hair Clinics, were very professional and made me comfortable from he moment I walked in at 8am until I left close to 5:15. Dr Tattelbaum and his team of nurses and technicians were truly amazing. My hair has really started to come in and I can't believe the results so far! My hat off to him his staff and Christopher Clark who really helped me make the journey complete. Anyone considering getting some of their hair back should definitely meet with them. Thank you Dr Tattelbaum!
5.0 Rating
May 13th, 2016
Stellar Breast Augmentation
Wonderful Experience as a medical Professional it was very important to find a doctor who understood my need to improve but look like myself. My Beast augmentation for someone who has never had one surgery ended up becoming a great decision! Dr. Tattelbaum knew what I wanted and made me feel very comfortable before and after the surgery. My recovery was quick and I did not need the pain killers after a week.
5.0 Rating
March 2nd, 2014
Breast Augmentation
Dr. T and the entire staff were fantastic! I had a wonderful experience and would recommend Dr. T to anyone.
5.0 Rating
January 9th, 2014
Artistic, Conservative & Kind
I researched endlessly for the right doctor. I consulted in-person with more than three doctors and I chose him for his demeanor, his knowledge and his conservative and artistic and symmetry-based approach to surgery. He was very patient and very honest. He told me he wanted the option to do an extra lift once he got there and if not, he would refund me. He remembered to put that in our contract too. He took a ton of time to explain everything and really made me feel like I was his #1 patient. The surgery was a resounding success. I am virtually scar-free after only 5 weeks and I hardly had any pain. He is a true artist and his office staff are kind and responsive! My only complaint would be that the wait for him at my appointments were always long but when I complained, that has since improved.
5.0 Rating
April 5th, 2013
Perfection - Breast Augmentation
I'm 26, no children, 5"5 and 120 lbs. I received 286cc gel unders. Dr. Tattelbaum is professional, honest, up-front, and very good at making your dreams a reality in terms of self image. I am now 3 months post op, and I am ecstatic. I am a perfect 32C, and they are exactly the size I wanted. You would never know I had surgery, and the end result looks God given. No frills or hidden costs with him, everything is black and white. I have recommended him to family and friends.
5.0 Rating
January 27th, 2013
Best tummy tuck ever!
Nearby Doctors

Dr. Adam Tattelbaum is similar to the following 3 Doctors near Rockville, MD.