Rate Now
Share Your Experience
Have you seen Dr. Adam Weiser?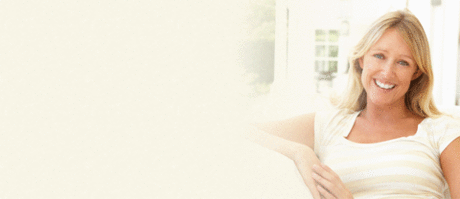 Hysterectomy
Learn about why this procedure is performed, who gets it done, and the different types of surgeries available.
Quality Rating
Highly Satisfied
23 Ratings with 11 Comments
5.0 Rating
September 21st, 2017
5.0 Rating
January 19th, 2017
An Excellent Job!
4.0 Rating
March 19th, 2015
Spend more time with the patient
5.0 Rating
September 5th, 2013
just a teenager
5.0 Rating
May 20th, 2013
Mr
5.0 Rating
February 7th, 2013
I would and have recommended Dr. Weiser to friends and family. My experience with him has always been GREAT! I appreciate his down to earth personality and how he shows me and explains what is going on. He has ALWAYS treated me well. I am a female and overweight and he has ALWAYS shown me respect. He also has a sense of humor which helps put you at ease.He has answered every question I've ever ask him. He told me from the beginning that he would take good care of me and he did. I am THANKFUL for Dr. Weiser and the care that he gave me.
5.0 Rating
October 27th, 2012
david young
1.0 Rating
November 15th, 2011
Not a nice guy
Dr Weiser was nasty-nice. He challenged the validity of everything I told him, cutting me off repeatedly with premature acknowledgements, and twice referred in slighting terms to the last Dr I had seen, Refuting with some nasty-nice rudeness everything that Dr had told me. He did a vaginal exam on me in which he pushed down HARD on the sensitive part of the opening (the perineum end, ladies, you know what I mean especially if you don't have sex regularly) and then when I yelped in pain, he wrapped up the exam and told me everything in my body was "perfect" and there was NO REASON for my pain except that I needed to get some exercise and was not limber enough! I had 5 kidney stones, protein in my urine and abdominal pain and he was saying there was nothing wrong except I just don't get enough exercise. I felt like he had mentally labeled me as being just uptight since I yelled in pain when he crammed half his hand up my vagina. And he was nasty-nice, patronizing, but technically polite... yet I just got the impression that he was barely containing his disdain... I tried to be polite back and not think badly of it, but I found myself crying all the way home and feeling sort of violated. If you are overweight or female, I wouldn't go see this guy, he will make you feel bad.
5.0 Rating
July 29th, 2010
5.0 Rating
September 24th, 2009
3.0 Rating
March 28th, 2017