Rate Now
Share Your Experience
Have you seen Dr. Adilakshmi Kaza?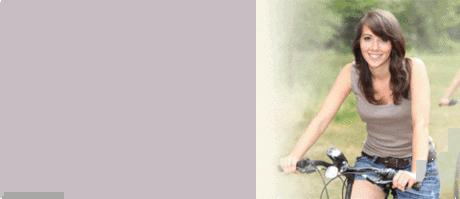 Endometriosis
Get the facts about endometriosis, including symptoms and parts of the body that may be affected.
32 Ratings with 11 Comments
5.0 Rating
October 19th, 2016
Dr.Kaza is by far the best ob/gyn ive seen yet in my years. I went to her for my first and only pregnancy, she was very reassuring as i had tons of questions and concerns. She educated me and guided me the whole journey. I felt 100% safe with her and knew my baby would be fine in her delivery. I ended up having a last minute c-section, Dr. Kaza easied my worries and fears and deliverd a happy healthy boy to me. I healed great from surgery and am truely going to miss having Dr. Kaza as my doctor when she retires in december.
1.0 Rating
July 26th, 2016
HER LICENSE SHOULD BE TAKEN AWAY.
About a week ago she butchered and yes I mean butchered my sister. My older sister went in to have her ovaries removed (which should have been a simple clean cut procedure) but this so called Dr. and her medical team ended up cutting my sister's kidney, Collon, and left objects in her, there were many other things that went wrong as well. My sister was on her death bed, sent to Milwaukee where they saved her life. She now has a long painful recovery, and her life will never be the same.
1.0 Rating
April 5th, 2013
wtf were we thinking?
Okay. So were teenagers and having a baby. Dr. Kaza has told my girlfriend (already emotional enough) that she's "just a bad sterotype" has told us that our child would DS. Downs syndrom. But. She messed up the due date. She thought her due date was may when its June. She was going to send her to a special where shed have to get this shot. That women had died from. And then when I had questions I was wrong to have asked them. She has discouraged both of us. And she just leaves the room all the time. Very uncomfortable enviorment. She has also said shed spank her, has saaid shed be a better mother to her then her own, and said shed take her home. And then she tries comparing us to her. Saying that she keeps a close eye on her kids and Aslong that. Complete. Control freak. If I had to recommend Dr. Kaza to anyone it would have to be someone I truely hate.
1.0 Rating
February 20th, 2013
Worst ever.
This is by far the worst doctor I have ever met in my life. Not only was she totally unprofessional with the equipment, she was incredibly rude when answering questions my fiance had. Then when she finally told him to shut up, he left and she told me not to bring him anymore. I will never return to this doctor again, and I will advise anyone who asks "Go to anyone but Kaza"
5.0 Rating
January 30th, 2013
Great Dr.
She is the best Dr that i have ever had.. This is my 4th preganancy and 1st live birth. She is the only one that cared enought to hear me out. She found out what was wrong with me and now I am healthy and getting ready to have a healthy baby thank to her. Oh and her staff is awesome!!! I will be keeping her as my Dr.
5.0 Rating
December 4th, 2012
1.0 Rating
February 1st, 2011
Horrible Visits and Unprofessional Doctor.
-She didn't give me all the advice and information I needed off the bat and said, "not all doctors give 100% of the information the patient needs". -Incorrectly diagnosed me and said I had herpes without testing me for anything. Had blood tests later that said otherwise. So I had wrongly been prescribed herpes medicine.-After I had surgery to remove abnormal skin she didn't even come see me afterward to see if I had questions. She gave my mom little information on how to take care of the burns and it ended up getting infected. Once I was in extreme pain I called the office and they said they would put her on, she never got on the phone and I called back later and the office was closed at 1:30 pm on a Friday. The office staff could have informed me that the office was closing and they supposedly never told her she had a phone call. -Also, after I finally got a call back the following Monday, she said that it was a burn and the only way for it to heal was for it to get infected, but she never put me on an antibiotic right after surgery. She was either lying or trying to cover herself.-She acted like she didn't tell me information because I looked like I was smart enough to know these things that I had been experiencing for the first time. -She only ever tried calling me to see how I was doing after I canceled an appointment and told her nursing staff that I was going to a different doctor. She only cared when I wasn't her patient any longer. -During a few of the visits she walked out of the room during the exam and left the door open. Very unprofessional.
1.0 Rating
May 1st, 2010
Worst then any doctor
5.0 Rating
March 24th, 2010
Very good Dr
5.0 Rating
September 8th, 2017
Nearby Doctors

Dr. Adilakshmi Kaza is similar to the following 3 Doctors near Kenosha, WI.