Rate Now
Share Your Experience
Have you seen Dr. Adly Thebaud?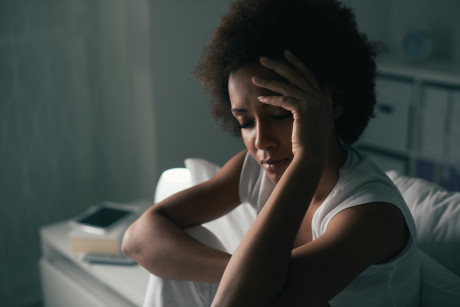 Bipolar Disorder
Get the facts about bipolar disorder, including the different types and symptoms of each.
57 Ratings with 29 Comments
5.0 Rating
January 20th, 2017
Love you Ann
I absolutely love Ann. She has really helped me deal with my Lupus diagnosis and life issues. I felt the instant comfort with Ann at the first visit and throughout my sessions. Ann always remembers my situation and listens to me and raises questions that make me look at the issue from a different view. Ann has gone out of her way to help with alternative treatments that have get me off my medicines. Thank you Ann The staff is very nice and helpful. They always have a smile for me. I actually enjoy my appointments with this practice.
1.0 Rating
November 30th, 2015
Dont wate your time and money
2.0 Rating
August 23rd, 2015
Ex-patient
5.0 Rating
March 9th, 2015
Have taken my son to see this group for several years now and they are just the best. The Sanford office is where he goes. Dr. Romain and Dr. T are the kindest, most helpful doctors. Karen, the office manager is an angel and goes out of her way to make sure everything is in order! They really do listen and work with you to make sure everything is progressing. I have had no complaints in all these years. Once they were re-staffing the front office, that became a problem until they found the "right fit" I think they worked that out, it had no reflection on the doctors though. They couldn't help that, the staff now is great!! really, you don't have to go anywhere else when trying to find a doctor in this area once you've found this one.
1.0 Rating
February 12th, 2014
Extremely dissatisfied; very poor quality care. Don't recommend.
I agree with the other negative reviewers. I saw Dr. Thebaud for depression and severe anxiety. I was first prescribed Zoloft but had an utterly horrible response to this SSRI. My anxiety worsened to the point of almost admitting myself to the hospital. But when I called to report the horrible effects- as the medication insert said to do - I was told that the Dr. was "out of town". Now when I finally got in to see him a week later, I spent most of the time with the nurse practitioner who I will say, was very kind and compassionate. Then back to Thebaud for 5 minutes and a change of SSRI. And for my still severe anxiety at this point? Buspirone - an ultra slow acting, modest anxiety drug that takes about 2 weeks to take effect! Totally incompetent on the Dr.'s part. I was in great pain and anguish and needed appropraite anti-anxiety meds at THAT time, not medicine that required a two week waiting period. (Imagine giving a person with a broken leg medicine that takes a few weeks to alleviate the pain??!) It is unconscionable. Incidentally, the MERCK manual advises that SSRI's can be combined with anti-anxiety medication the first few weeks of therapy because anti-depressants often worsen anxiety before alleviating it. Apparently Dr. Thebaud skipped this class. Consequently, I do not recommend this physician.
1.0 Rating
June 30th, 2013
Real Review
I have been a patient with Dr. Thebauld for over 6 years and will be stopping soon. The wait time is at a minimum of 30 minutes. I have waited an hour to an hour and a half to see him. I believe a few times of two hours. These were for appointments scheduled months before. His office has also canceled and rescheduled appointments for me, without getting my approval, I have never heard of this. I had an appointment scheduled for a certain time because I was busy before and after that allotted time, yet they chose to reschedule me to a busy time without getting my confirmation of the time. I had an appointment set for a certain time, his staff scheduled me to an earlier time that I was busy during, and when I came in it turned out they gave me appointment time to somebody else. He is a terrible listener, which is why I wrote "Real Review" as the title of my review. I am almost certain the majority of the reviews on here are not real, as there are some positives to this doctor, but good listener is NOT one of them. You pay a large sum of money to sit in his office for 10 to 15 minutes while he simply prescribes you to medications and sends you on your way. Don't believe me? If you decide to see this doctor after reading all these negative reviews, simply go and see how it is. He will not keep you in his office longer than 20 minutes, and he will only medicate you, or maybe pawn you off to one of his therapists who charge an exorbitant amount of money just to have one session. (double the normal fee of therapist that would be more qualified) The wait time will never be shorter than 30 minutes, I have never seen him in under 30 minutes from my scheduled appointment time. If you ignore these warnings then just see how everything I just said will come true. I honestly don't mind the wait time, but what is the point of scheduling an appointment if it is NEVER (not once in over 6 years with him) started at the scheduled time? If you tell him ANYTHING, he will NOT remember the next time you see him. I talked to him about something for the duration of an appointment, and when I mentioned it next time he completely forgot about it. The worst health professional I have seen before.
1.0 Rating
September 24th, 2012
2.3 Rating
February 24th, 2012
Always busy
Wait time was horrible. Sometimes they would say I didn't even have an appt that day despite them calling me the day before to "remind" me. Alot times they "forget" you are waiting. Numerous times I waited over an hour to be seen. Always upping my meds when I was wanting to get off. Only saw Thebaud once and then pawned off to his helpers. Hate that place. Not recommend to anyone.
5.0 Rating
February 23rd, 2012
Outstanding Psychiatric Office
I have been a patient for a few years with Family Psychiatric Services. I think Dr. Thebaud, Dr. Romain & Kelly Otero,ARNP are excellent providers. I understand emergencies come up & there may be a wait. I have had a emergency & was scheduled that day. Also seeing a ARNP who is so knowlegable with Psych patients is such a plus & Kelly is so willing to spend time & explain my medications. The wait time has gotten so much better. The support staff has been the same for years. The office manager is always available if I need to talk to her.
1.0 Rating
January 24th, 2012
$250.00 to see a NURSE
This office represents itsef as a psychiatric practice. In fact they will charge you $250. to see an ARNP. For those who may not know what that is, it is a NURSE!! This is unethical!! You or your insurance provider are paying to see a specialized physician but you are seeing a NURSE!! Save your money and go to the walk-in clinic at any Publix or Walgreens!!
Doctor's Response
Our ARNP has over 20 years of experience in the mental health field. All of our providers strive to provide specialized and high quality treatment to all of our patients. We apologize that our services did not meet your needs. An advanced registered nurse practitioner (ARNP) has an advanced degree—either a master's or PhD—and can practice independently or under the supervision of a doctor depending on state laws. To be recognized as expert health care providers ARNPs undergo rigorous national certification, periodic peer review, clinical outcome evaluations, and adhere to a code for ethical practices. Psychiatric nurse practitioners are well qualified to diagnose, prescribe, treat and manage care for psychiatric patients. Insurance companies bill these providers according to services provided. To find out more about ARNP's visit aanp.org/all-ab
SHOW
5.0 Rating
July 1st, 2011
Overall Satisfied
I have been seeing Dr. Thebaud for a few years now. I even moved to a different county and choose to drive to see him for care each month. I do this because I am comfortable with him treating me and don't think I could find a doctor I like more closer to home. There has been once where he tried to get me to see his nurse practitioner on my next visit, but I said I would not be okay with this, so he continues to see my himself. My needs were put first.