Rate Now
Share Your Experience
Have you seen Dr. Adrian Blotner?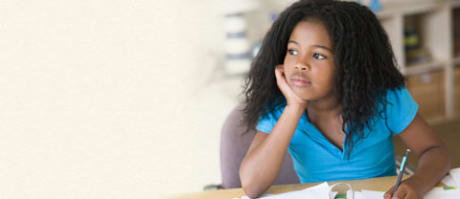 ADHD
Attention Deficit Hyperactivity Disorder (ADHD), including the different types and who gets them.
34 Ratings with 19 Comments
1.0 Rating
January 26th, 2016
Worst run clinic in Shands Organization
1.0 Rating
June 14th, 2015
1.0 Rating
February 13th, 2015
5.0 Rating
January 27th, 2015
2.3 Rating
December 22nd, 2014
None Given
I was reffered to Dr. Blotner by another pain specilist, as I wished to, at that time, be tapered off of of high quanitites of the oral pain mediations I was taking and needed a refferal from a psychiatrist with admitting privileges toget the appropriate assessment, brief hospitalization and detox, and follow-up. When I arrived at his office, the slight disorganization written about in several of the other reviews were apparent. Anyway, I got through the forms.He did, as also indicatd in othe e-mails, sit at a computer, and type in, rather quickly, my history of use, what I was being prescribed at that time, etc. He was perfunctory, not rude, nut certainly not warm nor gracious in any way. The plan at eh in-patient facility I was going to was to be detoxed over approximately 6-7 days using Suboxone, which worked extremely well, as I never felt really sick or weak. On my last day there, I had been specifically instructed to make an appointment to follow-up with Dr. Blotner to see him, discuss the inpatient experience, and how it felt for a Ph.D. level Child Psychologist like myself to be on a Unit. This is NOT TO SAY that I am any better or differentthen anyone that dfevelops chronic psin legitimately, and then is swept up in addiction before you realize it. In any case, when the staff called, they were CURTLY informed that DR. Blotner would not see me, no explnstion given, and the names of other practitioners provided. I eventually followed up with the kind psychiatrist that treatd me while in the hospital, who also did not understand the reason for the 360 turnaround. I WAS honest with Dr. Blotner about my history, and issues, and found his arbitrary decision, which, while his right to certainly do so, could have at least had me in for a face-to-face discussion. I was bitterly dissapointed, and would not recommend him to anyone on the basis of character issues, not clinical accumen or knowledge.
5.0 Rating
December 11th, 2014
5.0 Rating
July 19th, 2014
Answer to a prayer!
The hardest thing for me was getting the initial appointment and getting past his rude and arrogantly inconsiderate office personnel. After the first visit everything was pleasantly easy after, that is, he replaced some of his office personnel that was causing a lot of his problems. He was attentive, meticulous, and professional. When I told him my meds weren't working, he took me off of the ones causing the problem very carefully and introduced me to the knew ones slowly, paying attention to the possible chance of any reaction. When I was diagnosed with breasts cancer and developed panic attacks, he helped me and when I no longer needed that medication he gradually weaned me of so not to cause any withdrawals. When he accepted a new position in Florida he set me up with a new physician so that my transition would go as smoothly as possible. But as luck would have it, it didn't. To much time between appointments, causing withdrawals from some of my meds. Some patients not as blessed as I was and they ended up in worse condition than I. People like me are dependent upon our medication and NOT addicts by choice. If I could live without pain w/o pills I would be the first in that lunch line. Good luck Dr. Blotner. I'll miss you.
5.0 Rating
March 12th, 2014
His patient for more than 5 years
I wrote a previous review here, mentioning how grateful I was for his help in obtaining Disability. Everything I wrote still applies. I'm just adding to it because I noticed numerous reviews that indicated he doesn't care about his patients, and I feel just the opposite about his pain management. I have many doctors for my multiple problems, and he is at the top of the list for "bedside manner." I also feel he is extremely knowledgeable about pain control treatments and medications. His staff support has been so poor that I have considered changing physician many times. Their errors have been outrageous (getting meds switched with another patient, not following up or conveying messages, etc. I stay because I think he is the best in his field, which overshadows the shortcomings of his staff. I do recommend Dr. Blotner highly for patients who have severe pain issues and depression. Be sure to write down any questions ahead of the appointment. Let him know you have noted some questions, and he will deal with whatever concerns you have. Don't expect him to be a mind-reader or magician; but you can expect him to be thorough, caring and knowledgeable.
5.0 Rating
September 9th, 2013
Most caring and knowledgeable doctor and staff ever!
From the moment I walked through the door, the staff and even dr. Blotner himself warmly greeted me and was happy to see me. I had a moderate wait to see the doctor but I was a new patient. Fnp Kathryn spent time getting to know me personally while at the same time discussing my conditions and what the plans are. I could have never have had a bigger prayer answered than being a patient of Dr. Blotner. Everyone in the office has a great attitude and they are a family that care about people with severe pain and meet you in the middle in how well they make you feel accepted. With me being 27 and having such horrible low back and leg pain,they see you and treat you in a conservative,careful way to achieve the best result so you can live life and want to see you get better...but you also have to want to get better and not work/do what they tell you to do. Again im very thankful and pray I do all I can to show them im into my care just as much as they are and trust me thats a challenge that is very welcomed! Highly recommended by me
2.3 Rating
September 6th, 2013
Treatment will be affected due to numerous staff mistakes.
I was looking forward to being treated by Dr. Blotner after reading patient reviews. I visited with him four times. Unfortunately numerous staff mistakes interfered with me receiving treatment for my Chronic Pain. I dealt with the mistakes and was extremely patient.I finally could not take it anymore so I decided no to visit with the doctor in the future. Do not waste your time and money.
5.0 Rating
October 2nd, 2012
Competent-Prepared-Godsend
Dr Blotner took the time to review my wife's complete medical history before our meeting, and thankfully didn't insult our intelligence by asking her unnecessary questions. We were especially impressed at his keen insight and ability too access my wife's need for specific medications, usually prescribed, only by psychiatrists. He was able to evaluate her case without wasting anyone's time. We thank God for this talented professional healer. Other talented doctors may be the best in their field, but were admittedly ill equipped to deal with post op anxiety issues. Thanks to Dr Blotner my wife's recovery shall be less stressful and her outlook more positive than before he joined our battle against Ovarian Cancer!
1.0 Rating
July 2nd, 2012
SHOULD NOT BE PRACTICING MEDICINE
Actually called me a drug addict, when I was inpatient at baptist east for lower gi issues. ER prescribed morphine for pain. Do not go to this doctor!
Nearby Doctors

Dr. Adrian Blotner is similar to the following 3 Doctors near Gainesville, FL.