Rate Now
Share Your Experience
Have you seen Dr. Adriana Prawak?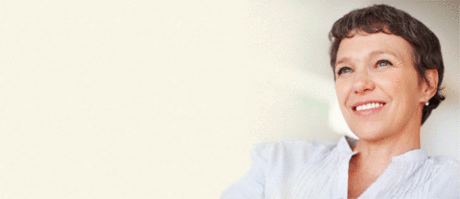 Fibromyalgia
Get the facts about fibromyalgia, including the symptoms and conditions that may be related to it.
16 Ratings with 9 Comments
5.0 Rating
September 5th, 2013
Very thorough and professional
I've been a patient of Dr. Prawak since 2006. She has been one of the few doctors who really made an effort to get to the root of a problem. I like that she takes the time to find out what is going on, even if the wait is a little longer. I know that she is "treating patients" which means a lot to me. I appreciate that she has supported my interest in alternative medicine, which seems to accompany her treatment plan very well. I have had a lot of bad doctors in my day. This Dr. stands way above them all. Granted getting a message isn't always the easiest of tasks, yet the office makes a diligent effort to take clear and concise messages. The support staff had a few hiccups they seem to have worked through quite well, and professionally. I respect that.
5.0 Rating
August 23rd, 2013
Patience, time and relief. Life is good!
Dr Prawak has changed my life with her professional understanding, compassion and her ability to listen and act on all concerns of my medical history. She is excellent in the pursuit of getting to the bottom line. Her conclusions and quick action of treatment has been a ongoing but, has made all the difference in the world. I am comfortable and able to live and work a very normal life. I have returned to full activity. I no longer live my life in chronic daily pain. I have a treatment plan that works! However, you must be willing to work and continue being upfront with your doctor to get to get to this point. It require putting in the time to get to this point. I am living In my life not sitting around waiting and doing very little. Dr Prawak puts time into all her patience to get them to the point in recovery. Which in turn allows them to have minimal visits and a continuous maintenance treatment plan. Dr Prawak has been one of the most professional, friendly and down to earth doctors I have had the pleasure to work with in my life. I have followed Dr Prawak for years.. One of the best!
5.0 Rating
May 3rd, 2012
Dr. Prawak- a great doctor
Today was my first visit with Dr. Prawak. I was a little skeptical at first and had to wait a little while longer to see the doctor than I expected but it was well worth the wait. Dr. Prawak was very professional and compassionate with my situation. She went over all the problems and pain conditions that I was experiencing and actually took time with me to go over my problems (which I have never received this type of care trough all of the doctors I have gone through). I would highly recommend her to anybody going through hard painful times. She comes across to me as a doctor who really cares and tries to help in every way possible to make you feel comfortable and understand what is necessary to help you get better. I would rate her with an A++++ in my opinion. In my experience with doctors, I have never came across such a compassionate doctor, I would recommend her to any of my closest friends and family.
2.3 Rating
December 21st, 2011
The staff that work for Dr. Prawak are morons. You have to play whisper down the lane with them to get a message to the doctor. By the time your situation gets to Dr. Prawak you can imagine what it says----- eg I've been accused of changing my story. These "girls" are young, rude and condescending. They should NOT be the messengers between the patient and the dr.
5.0 Rating
October 13th, 2011
My experience with Dr. Prawak has been exceptional. I am never rushed and she will spend a good amount of time with you to explain what is going on and answer all of your questions. The staff is very friendly and helpful. Injections are no fun but her bed side manner makes the process so much easier. I would highly recommend Dr. Prawak!!!
3.7 Rating
September 8th, 2011
Very unhappy with ability to reach her by phone. Asssistant calls back 2days later and relays message and then you wait at least another 2days for answer. Doctor's should speak to you directly, especially when she does pain management and you are in pain. May switch doctors for this reason athough once you get to see her you are not rushed. Very personable.
2.3 Rating
February 17th, 2011
LACK OF COMMUNICATION
5.0 Rating
April 13th, 2009
Trust her completely - highly recommended!
Dr. Prawak has been an enormous help to me for over 6 years. When she moved her practice a couple of years ago, I followed. I get a spinal shot 3 times a year for spinal stenosis, which is no fun, but she is caring, professional, and lets me know all the way through the procedure what she is about to do. The office staff and nurses are terrific, friendly and smart. When my shoulder started to be so painful that I couldn't sleep on it, Dr. Prawak asked me to get X-rays and then she treated me for that - and it worked! Maybe not for always, but for a few months. My pain meds are adjusted when needed, and it is never too much or too little. Thanks, Dr. Prawak!
5.0 Rating
January 19th, 2009
5.0 Rating
March 9th, 2017
5.0 Rating
July 24th, 2016
5.0 Rating
October 7th, 2015
Nearby Doctors

Dr. Adriana Prawak is similar to the following 3 Doctors near Havertown, PA.