Rate Now
Share Your Experience
Have you seen Dr. Adwait Jathal?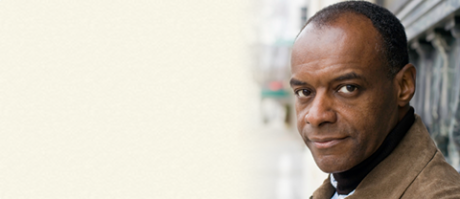 Colonoscopy
Get the facts about colonoscopy, including how and why it's done and doctors who perform the procedure.
Quality Rating
Highly Satisfied
54 Ratings with 14 Comments
5.0 Rating
May 19th, 2017
Wonderful Doctor
5.0 Rating
July 27th, 2016
1.0 Rating
October 18th, 2015
Don"t Go Here
Main problem I found with this office was the negative white trash personalities of nurse Debbie and the white haired secretary. Debbie caused problem after problem from the second she walked into the room. She then caused more stress by forgetting to schedule the proper appointments and tests needed for my issue. This went on for weeks. The rating I give is all about Debbie. My interactions with her consisted of about 80% of the time. I would give Dr. Jathel 3.75 STARS. If he fires Debbie I'd change it to 4.75
1.0 Rating
October 9th, 2015
Horrible Staff
HORRIBLE STAFF !! The nurses answering phones and scheduling are a nightmare. Absolutely unprofessional--trailer trash !!! This Dr. has allowed this for he doesn't let any patient contact him, and the nurses will not give their names. I've now read other negative reviews about this office and I'm not the only one that has seen this disgusting behavior. Go somewhere else!
5.0 Rating
September 28th, 2015
Excellent Doctor
First off, great front office staff. I was at the window, the girl was on the phone and this other crazy patient came right upside me and started asking questions. Really? The front desk girl was calm and polite, even though this other person wasn't. Dr. Jathal was very helpful and took time to explain to me different choices I had. Gabby is a very happy person, even when I had to reschedule my procedure. This was my 3rd visit and I am feeling much better. I definitely would recommend this doctor.
5.0 Rating
September 10th, 2015
Dr. Jathal and his team are fabulous! I have complete trust in him and he has been so proactive and understanding. He works with me and my crazy schedule and never seems to rush me from his office. His staff is always so courteous and very prompt in responding and working in appointments to fit my schedule. I wouldn't go anywhere else!
5.0 Rating
September 10th, 2015
1.0 Rating
August 17th, 2015
Unprofessional Office Staff & Office Practice
I did not like anything about this office from the time I first walked in I received bad attitude. I never had a chance to meet with Dr. Jathal his office staff is the worst ever. The young women has a very nasty attitude. The first thing I did not understand was why I had to go from my Dr. Office to dr. Jathal office just to show my insurance ID, in most cases your information is forwarded from one dr. to the other. Dr. Jathal office called me at my home and ask that I give them my payment before the surgery I ask if I could pay when I get there that is how I did it before Flora said they don't take payment on the day of. She offed to hold my credit card info in there office until in come in for the surgery I said no, I pay before the surgery. My schedule surgery date was 14th On the Friday before the surgery they called my home again and said if I don't come in by Monday 10th to pay for the surgery they will cancelled my colonoscopy I said ok I'll be there on Monday. Called back to my Dr. office and told them what has been happening and ask for another Dr. I then called back to Dr. Jathal office and cancelled my surgery. They were like creditors as if I owed them something and here the kick they never performed a service. Please stay away of this office there office practice is very unprofessional.
1.0 Rating
August 15th, 2015
This man is the worst doctor I have ever had the displeasure of seeing. I went to him seeking a second opinion and he actually threw me out of his office! I was humiliated and horrified. I begged him for help and he actually said I was an "untrustworthy person" because I had already seen another GI doctor. I hope you can sleep at night you soulless monster. I came to you for help and you threw me out because I unintentionally hurt your pride. I will tell everyone I know what you did to me. I don't know how you can call yourself a doctor.
1.0 Rating
June 14th, 2015
I asked for my last record for a 2nd opinion, the office manager rudely said, don't come back, apparently Dr. Jathal has a policy not to see any one who questions him. He has not returned my calls, & I sent a letter to him , but apparently he has just dismissed me. Not at all professional from a doctor.
1.0 Rating
March 3rd, 2015
DISGUSTING & DISGRACEFUL
THE STAFF IS NASTY & DEPLORABLE. IVE SEEN DOGS TREATED BETTER! PATIENTS HAVE WALKED OUT WITHOUT BEING SEEN BEXAUSE OF DR. JATHAIL STAFF. THEY ARE CONDESCENDING COURTESY IS BASED PURELY ON THE TYPE OF INSURANCE GUY OU HAVE. GABBY IS THE MAIN BROOM RIDER AT THE FRONT DESK & THE DR. ALLOWS THIS TYPE OF TREATMENT TO GO ON. YOU WOULD DO BETTER SEEING A VETEEINARIAN!!! WATCH FOR OVER CHARGEMENTS OF YOUE HEALTH INSURANCE
1.0 Rating
August 4th, 2014
Unethical
Unethical - Called him, said he accepted new patients with my ailment - faxed over the referral - called back for an appointment - person said Dr Jathal no longer accepting patients with my ailment cuz a cure came out that is expensive but works - and he did not want to have to deal with the insurance company to save my life... sad kind of Dr - stay away.