Rate Now
Share Your Experience
Have you seen Dr. Afshan Shakir?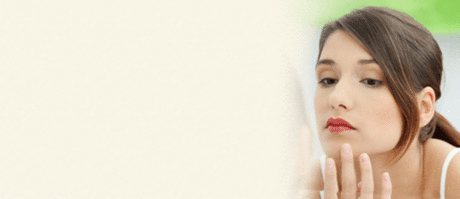 Acne
Get the important facts about acne, including the different types and what causes it.
31 Ratings with 9 Comments
3.0 Rating
October 19th, 2015
Great Doctor, Not so friendly staff!!
My oldest seen Dr. Shakir for most of his life. She was knowledgable, straight to the point, and usually fast. However, her receptionist and other staff members are very unfriendly. They are almost snobby and as a previous poster mentioned, cold. The not so inviting staff finally pushed me over the edge and I switched doctors. We are now perfectly happy with Dr Wilbur at okc clinic.
5.0 Rating
July 20th, 2015
Great Doctor!
I have been seeing Dr. Shakir for almost 6 years now. I have 3 children who are 6yr, 2yr, and 9 months and she has been their pediatrician since birth. I haven't ever even thought about going somewhere else. She has always correctly diagnosed my children and took great care of them. She is very knowledgeable and I completely trust her when treating my children. I love that when I call and my children are sick I usually can get a same day appointment. If I can't then they can always get me in right away in the morning and that is very important to me. The staff are very nice and friendly and I feel comfortable there. Everyone is really nice. My family has always had an overall great experience with Dr. Shakir and her office. She has always been so nice to my family and I.
5.0 Rating
July 20th, 2015
My Pediatrician Rocks!!!!
Dr. Shakir has been seeing my son for the past 5 years. She has always been helpful and has taken great care of my child. She has always listened to our problems and helped tremendously. I would recommend her to everyone that I know. Her staff are always helpful and when I need a last minute appointment they always get us in.
1.0 Rating
June 10th, 2015
Knowledgable but not Personable
Dr. Shakir is a knowledgeable doctor however her bedside manner is not inviting. Another person may feel that it's more "matter of fact" and not have problem with it but a previous reviewer said she and her staff came across as cold and I think that's accurate. Our account was sent to collections for non-payment then paid, but she removed my children as her patients. It was a very harrowing experience. My children were very ill so we wanted to turn to their primary doctor for help only to find out that our finances would keep us from doing so. However, it was a blessing in disguise. We took the path of least resistance by continuing to see her when we did not like her and that was our mistake. So to anyone thinking of seeing her keep in mind that if something feels off don't feel obligated to come back. There are too many doctors out there to feel like you have to be stuck with one.
3.0 Rating
May 21st, 2015
I am a little disappointed. I had taken my children to Dr Shakir after seeing she had good reviews on another website. Our very first appointment I felt like she was great until she told me I was overfeeding my babies and I was going to make them obese. Then she berated me for using her tap water to make their bottles. I have three young kids and I go to school and work full time and I was exhausted and I had forgot their bottle of water that morning. So I cut back on their intake of food and as they grow gradually increase it. We went back recently and now they are under weight! I'm very upset. I feel like they would have been just fine had she not made me feel horrible about their intake on the first visit.
5.0 Rating
September 28th, 2011
Best Dr. I have evertaken my child to
I was a first time patient in Dr. Shakir's office and I was so impressed with how prompt and thoughtful her staff was. I had taken my child to two other doctors before finally finding Dr.Shakir. Dr Shakir was the first Dr I had been to who really listened to me and properly diagnosed my child with Asthma and treated her with medication. I can't tell the relief I felt. Thank you Dr. Shakir!
1.0 Rating
August 24th, 2011
find someone else
For a pediatrician's office, this place is not very inviting. The doctor and staff are cold, impersonable and extremely unfriendly. Despite being the only patient in the office and being early, it still took the dr more than 20 minutes to see my son. I will be finding a new pediatrician and telling everyone I know NOT to select this dr. For their child.
5.0 Rating
December 20th, 2010
I am also a young mother and I believe that this is a very good doctor! she cought problems in my child that many other doctors did not see, not only that, her staff whent above and beyond to help me and my family get all the medical assistance we needed. they always have an opening for my child if he is sick and are always very fast at getting back to me! i recommend all my family and friends to use this doctor
1.0 Rating
November 17th, 2010
I am a young mother and I feel that she speaks down to me and doesn't treat me respectfully. We also discovered she misdiagnosed my infant after getting a second opinion. As a pediatrician I feel she should be supportive and encouraging to new mothers as they are already having a hard enough time. What happened to listening to the patient with compassion?
Doctor's Response
Most of the time I remember my patients well. Although this patient has not identified her self I think i distinctly remember her. She was appropriately treated at my office. I personally made the call to Children's Hospital for transfer and evaluation and also did a followup after hospital discharge.Subsequently the child fell sick again and was taken to the ER .The family was rude , hostile , were abusive to my staff and blamed me for misdiagnosing the patient's condition. Finally I had to discharge them from my practice.The patient's comments are unfair and incorrect,
SHOW
5.0 Rating
April 20th, 2016
5.0 Rating
February 17th, 2016
Nearby Doctors

Dr. Afshan Shakir is similar to the following 3 Doctors near Oklahoma City, OK.