Rate Now
Share Your Experience
Have you seen Dr. Agam Shah?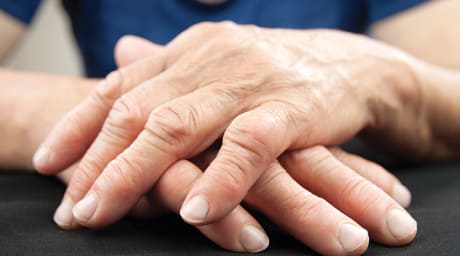 Osteoarthritis
Get the facts about osteoarthritis, including the symptoms and doctors who treat it.
Quality Rating
Highly Satisfied
48 Ratings with 21 Comments
5.0 Rating
April 23rd, 2017
Great Surgeon!
4.0 Rating
April 18th, 2017
Helpful and knows what he is doing
Dr. Shah was the first reccomendation from my primary Doctor. I had a knee injury and my primary couldn't pinpoint the extent of the injury because of the amount of swelling. So she sent me to him and he explained what was wrong with it and my treatment options. He was very kind and was very helpful. He said that he could operate or give a brace and that they would do the same thing in the end and I chose a brace. The nurse that gutted the brace was also very kind and if you have any knee problems I reccomend him.
5.0 Rating
April 17th, 2017
Truly compassionate doctor!
Dr. Shah is the 3rd surgeon I have seen, and he was the only person to explain the problem with me and answer all my questions. I had surgery and felt very comfortable and cared for every step of the way. His staff and hospital team are equally supportive. I don't mind spending a couple of extra minutes in his wating room, because I know he's spending his time talking to his patients.
5.0 Rating
February 9th, 2017
Knowledgeable, Compassionate Care
5.0 Rating
October 28th, 2016
Excellent doctor..
5.0 Rating
May 11th, 2016
A wonderful and caring Doctor
1.0 Rating
September 2nd, 2015
Dr. Shah-BEDSIDE manner could be improved-offended...
I have gone twice to this younger man in one year. Both times I have been offended by what he said or did. I read that he is a great surgeon but his bedside manner is HORRIBLE, would be nice to meet a surgeon who smiles and is nice. First time, refused to help me get a handicapped pass although I had terrible pain in both knees and I cringed just walking a short distance...so I suffered until I got orthovisc injections which helped tremendously. Then later, shattered an ankle during snowstorm, they referred me to a surgeon at Tufts who did surgery which then after PT flared my knee and foot again, went to see Dr. Shah again...he instead seemed to be covering for that surgeon instead of having loyalty to me, his patient, because he is friends with that surgeon and they sometimes share cases. So I can't trust a dr. that does that, and as a parting shot, he told me to make sure I do the exercises in PT everyday in a nasty tone which I took him as blaming me for my continuing arthritis. By the way, I suffer chronic pain all over my body. At this point, I felt he had no compassion for me and I don't want to be humiliated or dread going there, so I will try one more dr. in this practice and if that does not go well, I will leave it. I also have an appt. with the new podiatrist so I will see how he is. I have never had surgery with Dr. Shah so I cannot attest to that at all. I am female and 52. So you will have to try him and think for yourself. Some people love him! The receptionists at this practice are very nice and office staff can also make or break a dr. as you don't want to endure doctors who have nasty office staff. This practice has a lot of patients, so prepare for at least an hour to hour and half there-pretty much the going wait anywhere. Easy to find practice. As for PA-Cs (physician assistants) there, they are extremely nice, I find that Megan has a wonderful touch when she gives injections to the knee which can be painful, but less painful than the actual knee pain. It would be nice if this practice could get some female doctors too...
5.0 Rating
October 16th, 2014
exceptional doctor
I went to see him for a 2nd opinion b/c my primary doctor insisted he could help. Appointment was prompt and very friendly staff. He spent a lot of time with me and explained what he thought the diagnosis was and my options for treatment. He performed surgery and everything went exactly how he explained. I feel great and would highly recommend seeing him if you have any knee problems.
5.0 Rating
April 24th, 2013
He replaced my knee and gave me my life back!
I started having knee pain in 2008 and was seen by another surgeon. I had a knee surgery and never got better. I tried physical therapy, medications, and several injections, but continued to get worse. Finally, in 2012, I went to see Dr. Shah because my mother had successful surgery by him and wanted a second opinion. He and his staff were top notch and I felt very well treated. He listened to everything that had happened to me and read all of my records. He explained what the problem was and reccomended a knee replacement. I was hesitant at first, but spoke to many other people that had it done and realized that my quality of life was suffering. Dr. Shah replaced my knee and it has been awesome. I left the hospital 2 days after the surgery feeeling better than how I went in...and now four months later I can do anything I want without pain. Thank you, Dr. Shah!
5.0 Rating
November 8th, 2012
would give five stars if I could