Rate Now
Share Your Experience
Have you seen Dr. Agata Bednarz?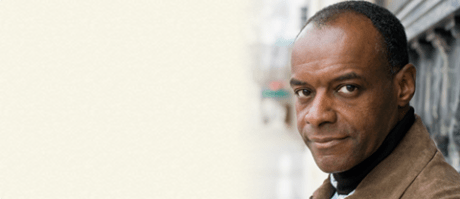 Colonoscopy
Get the facts about colonoscopy, including how and why it's done and doctors who perform the procedure.
Quality Rating
Highly Satisfied
30 Ratings with 12 Comments
5.0 Rating
March 29th, 2017
Smart and kind.
5.0 Rating
June 1st, 2016
5.0 Rating
October 31st, 2015
Best, most understanding doc I have ever had
I recently found out that dr B was leaving Duluth to do mission work. I am really gonna miss her! She is the best, most understanding doc I have had in my life. She has great personality and happy/positive energy. She is no- nonsense for sure and very funny! When she walks into the room you just feel like you have known her your whole lifetime and everything is going to be just fine. It's hard to describe. She is passionate about healthy lifestyle and nutrition and has this way of challenging me on my poor care of myself at times that's positive and realistic but it really makes me think twice about putting my body through bad stuff. She has this saying "if it has no nutritional value -don't eat it. You don't put anything but gas in your car, right?" It's so much easier to remember that than all these diet manuals. With her deep caring and effort I was able to stop this self- destructive cycle and get better. I don't want her to leave!!!!
5.0 Rating
October 20th, 2015
1.0 Rating
July 8th, 2015
Would never see her again
I had a symptom in my throat that she thought was caused by acid reflux. She insisted on prescribing ppi medication in spite of two acid reflux tests that came back negative. When I questioned her about the logic of prescribing drugs contrary to the tests, she maintained that I haven't proven that I didn't have reflux. "What?? Don't you need to prove I have it?" In response to this comment, she kicked me out of the examination room and said something to the effect that she wasn't going to waste time with me. It turns out I had a non-threatening condition that was identified by an ENT specialist on visual inspection. Since the definitive diagnosis is made by a CT scan, I asked the ENT doctor to take a look at the CT scan that Bednarz had taken of me. Sure enough the diagnosis was as plain as could be. In summary, she totally missed the diagnosis and treated me badly when I challenged her on it.
5.0 Rating
May 20th, 2015
5.0 Rating
February 13th, 2015
She saved my life by diagnosing my pancreatic cancer early and sending me for surgery. Very knowledgeable and straighforward. I saw one of her partners first but she is the only one that does the endoscopic ultrasound required for biopsy. She explained things well. It was a hard diagnosis to hear but with her warm approach, I would not have wanted to hear it from anyone else. Thank you!
5.0 Rating
January 13th, 2015
Greatest doc
5.0 Rating
August 13th, 2013
Great doc!
5.0 Rating
September 26th, 2012
In a class of her own.
5.0 Rating
September 13th, 2010
AN ANGEL IN A LAB COAT
Up until I seen Dr. Bednarz, no one - I mean, NO ONE was able to help me. I had been suffering for over 2 years with constant pain, stiffness, nausea, you name it, I had it. It wasn't until I seen Dr. Bednarz that someone finally took the time to do whatever tests needed to be done in order to find out what was wrong with me. Although I'm not exactly excited about being diagnosed with yet another auto-immune disease, I'm happy that at least someone was willing to get to the bottom of it so that I could get the help I needed in order to feel better and start living again. I could go on and on about her, but I'm sure there's not enough space provided for that...trust me...if you need to see a Gastro - she's the one to go to!