Rate Now
Share Your Experience
Have you seen Dr. Ahmad Hooshmand?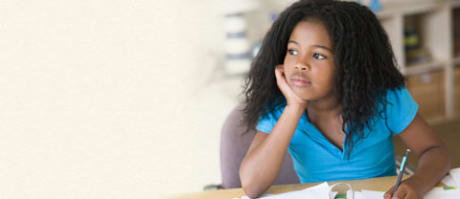 ADHD
Attention Deficit Hyperactivity Disorder (ADHD), including the different types and who gets them.
24 Ratings with 16 Comments
5.0 Rating
September 2nd, 2014
1.0 Rating
February 28th, 2014
5.0 Rating
August 26th, 2013
5.0 Rating
March 7th, 2013
seizures
Dr Hooshmand is a very knowledgeable and skilled physician. He has been treating me for my seizures for the last two years and I am very happy for about the outcome. Some people might not like him because he does NOT prescribe narcotics frivolously like many other physician. If you have true neurological concern I would HIGHLY recommend him.
5.0 Rating
November 13th, 2012
compassionate provider
could tell he really cared and was willing to spend additional time with me following the diagnosis (probably why wait times are a little long). This was the only doctor I have ever had in my 50+ years on earth who called me on the weekend to provide me with additional information because he knew I wanted to know ASAP!
5.0 Rating
October 13th, 2012
Really cares
I brought my mother in to see Dr. Hooshmand. I could tell he really cared about her input to her medical care which was different from other docs I have taken her to. He explained what her diagnosis ment as well as why he was placing her on certain meds. If she didn't understand something he reexplained it. I didn't feel rushed at all which maybe results in longer wait times in waiting room but you get to spend more time with Dr Hooshmand when it's your turn
5.0 Rating
August 2nd, 2012
Former patient who had to move
He is the best neurologist I have seen in some 30 years. He took blood levels when I first went to him and increased my meds after getting the results and my seizures have been controlled since. It has been about 3 years since my last seizure and prior to seeing him I was having them every couple of months. I would highly recommend him. I am only sorry that he is not closer to my new residence, but can't travel 2-3 hours to the doctor. I felt he was always helpful and when I had some other problems he was right on it and made sure they were addressed to my satisfaction.
3.7 Rating
November 14th, 2011
I have personally seen this doctor along with other family and friends. He is not very good at returning phone calls or answering questions. His office staff which is his wife is always interrupting and pushing to get him to hurry up with the patients. Dr Hooshmand will listen and is good for treating headaches and seizures but nothing else. They form an opinion immediately. If they feel you may be a drug abuser then he won't even see you he says no narcotics go elsewhere. He will do this without running test or getting your past medical records. He will not order power chairs or assist with getting disability. He says learn to walk with a cane. His wife is rude and interrupts the office staff. She is not a very good office manager they way she treats office personnel and patients. They are very concerned about money. If you don't have insurance they make you pay in full up front. They don't even give you a discount part of the time. She told me I am self employed and therefore I can afford to pay $270.00 for an intial office visit.
5.0 Rating
July 27th, 2011
Great Listener
I absolutely love Dr. Hooshmand. He spent so much time explaining to me my diagnosis and possible options for treatment. He reassured my son who had came with me to the appointment and spent time answering his questions as well. My previous neurologist seemed in a rush to get me out and just demanded I follow his orders with out any explanation. Im so glad Dr. Hooshmand is the complete 180 of my old neurologist.
1.0 Rating
April 26th, 2011
insulted
The doctor was late and then rude. I'm hard of hearing so i had to ask him to repeat himself and he sighed and acted like i was being rude. I explained i was hard of hearing and he told me to listen closely because he wasn't going to tell him 20 times. i walked out of his office not knowing anymore than i did and feeling insulted.
1.0 Rating
October 4th, 2010
horrible experience
After waiting 2 months for a Neurology appointment to finally find out what is wrong with me, he treated me like I had dementia, told me I had 'too many symptoms', made me walk on my heels, remember and recite three words, then told me there was nothing wrong with me, and sent me home after less than a half-hour consultation. No tests, no care or after-care. Two months later with the help of another neurologist and a lumbar puncture I was diagnosed with Multiple Sclerosis that I am told I have had for quite some time. To me this man was a great waste of two months of my time and energy.
5.0 Rating
July 20th, 2010
God Send
For the longest time me and my family searched for the reason of my mothers change in habits and personality. We were refered from one doctor to another. Although the vast majorty of docs we saw were courtesy, they could not explain what was wrong with her. Finally we were refered to Dr. Hooshmand. Within a matter of an hour he diagnosed my mother with Kluver-Bucy Syndrome. I am forever thankful for Dr. Hooshmand
Nearby Doctors

Dr. Ahmad Hooshmand is similar to the following 3 Doctors near Jefferson City, MO.