Rate Now
Share Your Experience
Have you seen Dr. Ahmed Ebeid?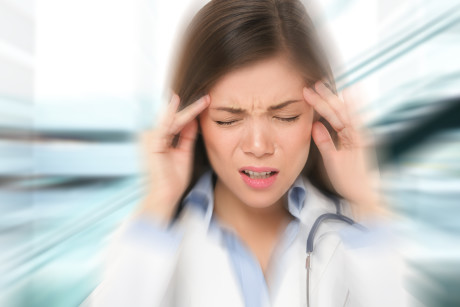 Migraine
Get the facts about migraine headaches, including the different types of migraine and migraine triggers.
20 Ratings with 11 Comments
5.0 Rating
January 5th, 2016
5.0 Rating
December 24th, 2015
Patient
Dr. Ebeid has been an excellent doctor for me. He is well mannered, very caring, and really listened to my concerns. I had a great experience with him and would recommend him to anyone. He did a Spinal Cord Stimulator for my back pain and it has been incredible for reducing my pain. Such a life saver!
5.0 Rating
December 23rd, 2015
1.0 Rating
December 22nd, 2015
Dr. Abeid the looser.
I had been a patient for over a year and only had comtact with Kathryn hunter (who was excellent) when I finally met donkey abeid for the first time he spent less than 5 min reading my profile and then treated me as if I was a drug seeker. I have never filed unemployment never filed disability never asked for any pain medicine like Vicodin I only wanted the minimal medicine which was tramadol. I could spend all day telling you about what a jerk he was but I will limit it to one example. In the more than a year that I went to the clinic never once did they ask me to bring my prescription bottle in with my left over pills to show them they would only ask me how many pills I had left and I would tell them. Jerk abeid asked how many pills I had left and I said 12 in a very condisending way he says let me guess you didn't bring your pill bottle with you. He treated me exactly like that throughout the visit and it was all I could do to keep from punching him in the throat like he deserved.
5.0 Rating
December 1st, 2015
5.0 Rating
December 1st, 2015
Dr Ebeid has assisted a great deal with my chronic back pain. He is kind and listens closely to all my concerns. I appreciate that he sets clear expectations regarding medications/pain contracts.
5.0 Rating
January 26th, 2015
5.0 Rating
July 21st, 2012
DR ahmed ebeid,md
he's the best DR ever I left Massachusetts and no body seen to understand my problem ,the same way he did now I find my self loss he's used to inject my lower back and I didn't have to go back in 12 month,now with my knew Dr I need a injection every 3 month and i,m very frustrated and don't know what to do any more I recommend hem to any one who suffer from chronic lower back pain is the best
1.0 Rating
May 9th, 2011
Rude and Careless
I went to the Salem Clinic to get relief from my chronic neck pain. He was rude to me and pressed so hard on my nerve bundle running across my shoulder that I'm in worse pain now then when I went there. His reports are personal attacks. If you want medication look somewhere else. MA you can have him back!
1.0 Rating
February 6th, 2011
Seek another pain specialist
5.0 Rating
February 20th, 2017