Rate Now
Share Your Experience
Have you seen Dr. Ahmet Dervish?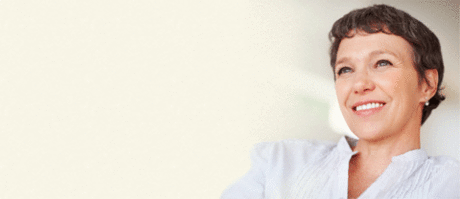 Fibromyalgia
Get the facts about fibromyalgia, including the symptoms and conditions that may be related to it.
34 Ratings with 15 Comments
5.0 Rating
February 16th, 2017
1.0 Rating
September 30th, 2016
Definition of unprofessional
Was most concerned about payment, didn't listen to anything we had to say, was EXTREMELY rude & insulting, did no exam but said in the records that he DID, said pt was just "sad that it wasn't cancer" & was perfectly fine. Didn't read pt records, or review any tests. Din't do his job & was remarkably unpleasant for us to interact with despite our common courtesy. We thought it was a joke - it wasn't. Hospital apologized but that doesn't take back what we had to experience.
1.0 Rating
May 4th, 2016
Do Not Recommend at All
1.0 Rating
April 25th, 2016
I was told to do my homework and was sent home with pain medication just to be told to come back in a month. That doesn't help my pain doctor. I also don't appreciate being treated like a junkie. I haven't had pain medication for months and only use it when I have a hard time standing up and moving yet he treated me like I was just there for pills. Was not helpful in the least.
5.0 Rating
April 11th, 2016
going for my first vist today. I give 5 stars because I havent seen him yet
I am transferring my care to Dr. Dervish today. I was seeing Dr. Guo in the same office but there was a major communication barrier because of his ethnic nationality. I am a Registered Nurse and I've had a spinal cord injury approx. 7 years ago, am I'm in constant pain 24/7. I was seen by the nurse practicioner Lauren and she was EXCELLENT! She listened to me and was making some major progress with lowering my pain levels. Unfortunately she left this office and went to surgery, so I can't follow her. Since she left it's been awful! The dr. I was seeing didn't even remember anything about me! I've been going to see him for about 3 1/2 years. He thought I had lower back surgery. I've had 2 cervical spine surgeries. I was in tears when I was there because I was just rushed in and out of the office. The assistant said he was very over booked and doesn't have much time. Well he gets paid for my visit, then please make time for it. I'm really hoping I have a better experience today! I will post a note after my visit today.
5.0 Rating
March 17th, 2016
Dr Dervish
1.0 Rating
January 13th, 2016
Absurdly Unprofessional Behavior
Absurdly unprofessional. Walked in, didn't do an exam, insulted my husband & I for about 10 minutes, ordered $10,000 worth of tests, gave a couple parting insults, walked out & never contacted us with test results. Said things like "don't be sad, it's not cancer", I was in a wheelchair because I have POTS disease & couldn't walk that day, he told me I could walk & was seeking attention. Said "the body gets used to pain eventually, you shouldn't take any medications", implied that I was "one of those young drug seekers". The tests showed there was indeed a physiological problem explaining the symptoms, we found out later at a different doctors office. Absolutely ridiculous experience with Dervish, would NEVER recommend. We are seeing someone else now with positive results.
1.0 Rating
June 3rd, 2015
1.0 Rating
April 5th, 2015
No sympathy
1.0 Rating
January 29th, 2015
5.0 Rating
October 14th, 2014
Dr.Dervish is terrific!
Dr. Dervish truly cares about helping you to manage your pain. I was in a car accident three years ago. I was reluctant to seek medical care for the pain\aching\numbness I had in my right hip, leg and foot as a result of the accident because of my father's past medical experiences. Finally, I could not take the problems I was having any longer. Dr. Dervish immediately identified the cause of the pain. I wish I would not have been so afraid. I was given a cortisone by Dr. Dervish and felt major relief within 24 hours. I recently needed another treatment as the same symptoms came back - but once again, my aching and numbness and discomfort has subsided. Dr. Dervish has a truly caring personality along with the expert knowledge to put you at ease! You are in excellent hands with him. His staff is also wonderful. I highly recommend him to anyone suffering with pain.
1.0 Rating
September 11th, 2013
no sympathy
I have suffered with severe back pain for years but have recently had a flare up that has pretty much kept me incapacitated for the last 6 months. I just had my third round of injections today and have decided whether or not they work, I will be seeing a different doctor in the future. I have literally told him that I have no quality of life because of my pain, i can't do anything I used to enjoy, my pain is all consuming...you get the picture. This man believes that I dont need pain meds. If I had one wish it would be that I could transfer all my pain into HIS body and then tell him to go about his life and live with it. No sympathy, no empathy and no understanding. Please save yourself the pain and degradation and find a doc that treats you like a human being.