Rate Now
Share Your Experience
Have you seen Dr. Ai Sakonju?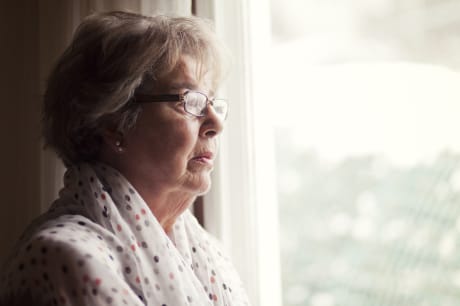 Clinical Depression
Get the facts about clinical depression, including the symptoms and related depressive disorders.
20 Ratings with 10 Comments
1.0 Rating
July 21st, 2015
1.0 Rating
December 2nd, 2014
Very poor bedside manner!
We were referred to Dr. Sakonju, and I was not very happy with our visit. She had an intern with her that she was teaching, which I understand it's a University hospital, but I've been an instructor and I know there are ways to go about things and be sensitive with your patient. She would tell the intern...see look how she can't do this...look how her left leg doesn't touch her head, as my daughters left leg was touching her head. Look how she can't do this or that, which my daughter was doing, it was as if she wanted to find something wrong so she could teach the intern and be able to show her what she was talking about. She may have educated the intern but it would've been nice to know what was going on with my daughter. I left the appointment trying to figure out if she had given my daughter a diagnosis, if I needed to set up another appointment, or if my appointment was even over. I had to then go talk to other Doctors and therapist to even understand what she had told me and that's when I found out I wasn't the only one who had unpleasant visits with her.
2.3 Rating
May 30th, 2013
Good on basics, but not a team player
After about 4 years of seeing doctor S for our child's seizures, we grew tired of explaning tendencies and triggers for her seizures that were met with "not possible", "highly unlikely", "bright light without a strobe effect cannot be a trigger", "let's not change the meds", or " ... (no response) ...". Quite by accident we were set up with an appointment with another doctor in the same office and he was instantly more understanding. His responses were "uncommon, but VERY possible, and here's what it could be", "bright lights and motion-triggered seizures are rare but definitely a possibility", "we may be able to find a better medication for your child", "let's run a couple of tests and rule out a few obvious possibilities", "down the road we may want to test for some rarer causes. The new doctor is very open to the idea that sometimes parents see things like correlations, tendencies, etc. that a doctor cannot see in an office visit. He is very willing to work together to understand what might be the cause of the seizures. Dr S seems to think that she is a one-person or "professionals only" show that the parents are not a part of. We have changed to the new doctor even though he is difficult to schedule. I can see why. He is better at keeping an open mind to understanding our child's case.
1.0 Rating
June 7th, 2012
brisk, unthorough, won't be going back.
I have a love of Japanese culture so I thought the poor bedside manner reviews would just be a cultural thing and we'd be fine. Turned out she was American and it really was just terrible bedside manner. She did not take my child seriously because she "see[s] so much worse" which disturbed me. She ordered some bloodwork as a precaution. Office never called with results and didn't return messages. I found out results 4 months later. We left with no more answers than we went in with and no referrals or recommendations other than to come back in a year to see if he has gotten worse at all, in her 15-minute opinion.
5.0 Rating
March 8th, 2012
2.3 Rating
February 20th, 2012
Dr. Ai
Dr. Ai is a bit nutty. She is bright, but I didn't find her to be THAT bright. I think she operates with the idea that she is smarter than other people which causes her to sometimes bend the truth/make snap judgments/miss details. Definitely not the best Primary has to offer.
1.0 Rating
February 8th, 2012
Preconceived opinion that it was all in his head from the doctor left my 11 year son devestated. He has brain trauma and one year later with neuromuscular problems.She announced in the middle of testing to go home and get a psychologist. He had never seen an MD let alone go to a hospital and this idiot calling herself a doctor really did some damage as to his trust in the medical field. Our family MD who had known him all is life as a friend could NOT believe her lack of professionalism. As we were leaving Primary ER the staff was incredilus and encouraged me to be aggressive and find a better answer. Sure. When I had just lost complete faith in Primary Childrens Hospital for allowing such a quack into their facility. Now on to the insurance mess where the "doctor" billed the insurance under 2 names and then demanded the same amount from me. Go figure.
1.0 Rating
July 11th, 2011
WaWte of time, and money
This Dr would rather give out pills than find the real reason behind the symptoms. My son was having Migrains and all she wanted to do was give him pills to take rather than find the problem. Going to a different Dr helped. He has clogged sinuses that required surgery! Tatda.. No more mirgrains... This Doctor is a joke! Waste of money!
1.0 Rating
January 31st, 2011
No Diagnosis!
My son saw her for about a year and she only did two tests to see what his diagnosis was. I asked her to test for some muscular dystrophies and she told me he didnt have MD. I went on base and had my sons case manager order some blood tests for MD and come to find out he has Myotonic Muscular Dystrophy. The last time we saw her she told me my son was going to be in a wheelchair but couldn't give me a reason why. She's smart but knows nothing about what my son has.
2.3 Rating
January 4th, 2011
Very smart, but hard to talk to
Dr. Sankonju is very knowledgeable. Unfortunately, she struggles to explain what she knows in terms parents can understand. She uses medical jargon and rushes through her explanations. We left her office unsure of whether we had heard good news or bad news. Next time I would definitely take a taperecorder so that I could replay what she said and look up some of the terms she used.
1.0 Rating
December 15th, 2016