Rate Now
Share Your Experience
Have you seen Dr. Challa Ajit?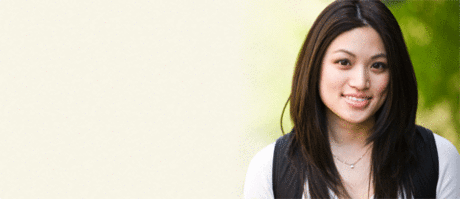 Birth Control
Get the facts about birth control so you can decide which type is right for you.
Quality Rating
Highly Satisfied
34 Ratings with 20 Comments
1.0 Rating
February 19th, 2017
Not a good DR. for hemorrhoid removal
1.0 Rating
July 10th, 2015
Hope I don't die in the waiting room
Dr. Challa is a very nice man, but everything else about the practice is typical of many physicians offices. I show up on time every appointment. Over scheduled room full of patients and end up waiting well over a hour before I get to exam room, then another 15minutes in there. Total lack of concern for other peoples time and inconsiderate.
1.0 Rating
January 21st, 2015
Dr Challa ordered A LOT of EXPENSIVE tests and medications for me. When my symptoms continued and caused excessive weight loss, he told me to continue with same treatment for months. After one appointment with an Earn nose and throat doctor he has started me on 2 new medications in addition to what Dr Challa prescribed for acid reflux and said more options are available. Also, I had to research on my own to find probiotic and meal suppliment products that were lactose free (Lifeway keefir and Boost). Also, when I told him that one of the medications that he precribed would interfer with my thyroid medication he told me to continue taking it, which caused me additional problems. I was in worse shape after being treated by this doctor
5.0 Rating
January 20th, 2015
5.0 Rating
October 20th, 2014
Wonderful Doctors visit for a not so wonderful problem
Was not sure what to expect. This was my first visit for a "private" medical problem. I felt at ease as soon as I came into the office. office is warm and clean. Staff was professional and nice. Had to wait, but when don't you wait at a doctors office. Dr. Challa was very nice and kind and took time to listen to my problem. After he performed a procedure and diagnosed my problem. I feel great. A positive experience at a Springfield doctor!
5.0 Rating
October 24th, 2013
5.0 Rating
September 9th, 2013
A painless colonoscopy!
Let me first of all say that Dr Challa, and his incredible! I have had to have several colonoscopy's over the past several years, and only Dr Challa and his staff, will make you feel very comfortable upon entering the Dr Challa's clinic (hospital CLEAN!!). You have no need to worry about your procedure, you are not sedated...YOU ARE PUT ASLEEP! You are given propafal a med used to put you completely asleep! The staff is very king talking, you through what is going to happen. Dr Challa is an amazing Dr, he treats each patient with kindness, and compassion! Please don't hesitate to see Dr Challa, and don't worry about pain, discomfort--YOU WILL BE ASLEEP!!
1.0 Rating
August 29th, 2013
Annoying payment requirement
Dr. Challa's office pre-cleared my mother's procedure, then called and told us she had to bring $300 in cash to her appointment as that would be her responsibility on the procedure. I protested that they should wait for the insurance to clear the matter, but they insisted that this would be what she would have to pay and that the procedure would not go forward if she failed to bring the dough. They were not very nice about it, either. Well, guess what? The insurance paid 100% to Dr. Challa while the anesthesiologist's charge was subject to the deductible. Now he owes her $300 back, and in the meantime she has to pay the same $300 a second time to the other doc. I did not appreciate my mother being treated as though she were going to abscond with the doctor's wallet.
5.0 Rating
January 31st, 2013
5.0 Rating
January 26th, 2013
Happy Patent
Very Impressed! He listened to my problems. I was scheduled for a colonscopy at the surgery center next to Dr. Challas office. They were wonderful there. Much better than going to the local hospital. They were so nice, professional and put me to ease especially with the nature of the procedure. Now if only I can get my husband to go see Dr. Challa!
5.0 Rating
June 25th, 2012
Finally....I have found a doctor that understands and cares! How refreshing it feels when someone listens to your problems and knows how to treat it.
5.0 Rating
March 26th, 2012
Thank You
We would like to say thank you for the very up most care during my test. I would recommmend anybody to this office. If only the hospitals would folllow what is being done in your office people may what to go there to. Please don't change anything ,because it was perfect. Again thank you for the greatest care anyone could ask for. susan barlow