Rate Now
Share Your Experience
Have you seen Dr. Alan Chow?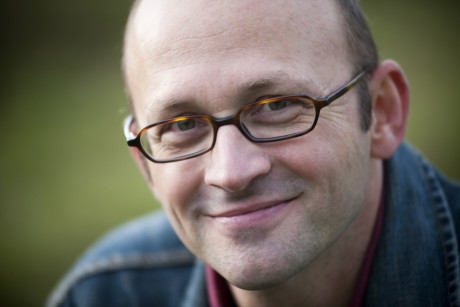 Chronic Dry Eye
Get the facts about chronic dry eye, including the causes, symptoms and doctors who treat this condition.
Quality Rating
Highly Satisfied
62 Ratings with 30 Comments
5.0 Rating
January 3rd, 2017
1.0 Rating
August 21st, 2016
5.0 Rating
November 23rd, 2015
My son loved him
5.0 Rating
November 18th, 2015
Exceptional Doctor!!!!!
5.0 Rating
October 27th, 2015
Dr. Chow corrected my strabismus. My eyes were so poorly aligned that multiple prisms were needed in my lenses prior to surgery. The prisms lessened both my horizontal and vertical double vision, but improvements after surgery were remarkable. The surgery was 8 years ago and the results continue to be excellent!
5.0 Rating
June 7th, 2015
Great doctor. Helped fix my son's eyes (his muscles were too strong causing upshooting and the eyes to be turned inwards.) Dr. Chow did surgery twice to help fix his eyes and so far everything is doing great (2 years post)
5.0 Rating
February 26th, 2015
5.0 Rating
February 23rd, 2015
amazing eye Doc.
My Son has been seeing Dr. chow for over two years for glaucoma and visual field defect issues. When we first saw Dr. chow my Son was having tons of issues with his eyes. Dr. Chow spent a lot of time figuring out what was going on. Saw that he has glaucoma and did a visual field test which shows he has visual field defect. Dr. Chow prescribed eye drops immediately. My Son sees a lot of specialists due to his rare genetic disease. Dr. Chow and my Son have a great friendship and he is mys Son's favorite number one Doc. They also laugh with eachother a lot. Dr. chow is a brilliant opthomologist . my Son has had vision issues since the age of 5. He's been to several opthomologists including neuro opthomologist. He's been diagnosed with in convergency insufficiency since the age of 5. Dr. Chow was different right from the beginning. He listened to my Son, truly listened to all of his complaints. He ran a lot of tests and diagnosed him with two conditions the other Docs didn't figure out with him and started treatment right away. Reading used to be hard for my Son due to his vision issues. Now he's able to read the words clearer and even smaller print. He loves seeing Dr. Chow and he loves when Dr. Chow personally comes to the waiting room for him. Dr. Chow is an amazing brilliant Doc that's very intelligent and smart. He treats my Son like his own family. Dr. Chow isn't a bragger and not a lot of people know how much he truly does care for his patients. He is a solver and a fixer. Dr. Chow cares a lot about his other patents as well. Especially his retinas pigmentosis patients who fight a rare disease of going blind which there is no cure for. Children and adults are affected with this. Steals their vision. Dr. Chow and his Brother wanted to do something to help and bring back their sight. They both created a chip to be implanted being their retina to restore vision. Dr. Chow has been in science digest, People Magazine and several newscasts documentary about this. Truly an amazing invention. I watched these episodes along with my Son and not only does Dr. Chow have a heart of gold it brings you closer to Dr. Chow. I always knew there was something special about Dr. Chow. My Son has so much respect for him and love for him. I see the true care and friendliness in Dr. Chows eyes and smile. Such an amazing Eye Doc. Even the Boys genetic Doc and their neuro love him. If we ever moved we would come back every three months to see him over others. There is no other eye Doc that I along with my Son who would trust over him.
5.0 Rating
February 14th, 2015
5.0 Rating
November 13th, 2014
This is the physician you want taking care of your child!
Dr. Chow is an amazing doctor and gifted surgeon. He has seen two of our daughters over the past few years. We first met him almost 3 years ago when we took our 5 week old preemie daughter to see him for what we had been told by 4 other health professionals was a stye in her eye. She had seen 2 MD's, 1 neo-natal nurse practitioner and a trauma physician in the ER. They all agreed she had a stye. She was being followed closely since she was born 2 months early. We were told to apply warm compresses and gently squeeze it. We were wary of doing this to a barely 5 pound infant. I called Hauser Ross in Sycamore and ironically Dr. Chow had an opening for the next day. Someone had just cancelled 5 minutes prior to my call! Anyways, we walked into his office and the first thing he said is, "Do NOT touch her eye, that is a hemangioma under the eyelid." Any pressure could have caused a bleed into her eye! The reason it wasn't recognized sooner was because the bulk of it was deep under the eyelid, so it didn't look like the typical strawberry colored mass. I'm so thankful we consulted him before it caused loss of vision or facial disfigurement. Hemangiomas are very fast growing and getting treatment early made all the difference! Our daughter Emma has been seeing Dr. Chow for the past 9 months for alternating Exotropia. Her eyes didn't work together and would float out of alignment. She measured at 18 before surgery (normal is 10-12). She just had a follow up today and she was a 0-1, which is almost perfect! We were fearful of surgery, but it changed her life. She now has depth perception and her brain isn't getting a separate image from each eye since both eyes now work together. Dr. Chow is top notch and so is his entire staff! If you need an expert opinion from an eye specialist, this is the man to see!
5.0 Rating
February 2nd, 2014
Dr. Chow has been our family ophthalmologist since 1994. Three of our five children have vision issues. Dr. Chow has performed surgery on two of our three daughters-- all resulted in great success for our daughters' vision issues. Dr. Chow has been outstanding with both treatment and follow-up with our three daughters. We highly recommend Dr. Chow. In fact, over the years I have shared his name and contact information with both friends and family who have realized their children and/or they have vision issues. Dr. Chow now treats my husband and I as well. I have complete faith in Dr. Chow. He is an outstanding ophthalmologist!