Rate Now
Share Your Experience
Have you seen Dr. Alan Gardner?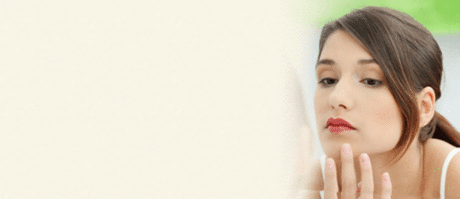 Acne
Get the important facts about acne, including the different types and what causes it.
51 Ratings with 26 Comments
5.0 Rating
September 22nd, 2016
5.0 Rating
August 19th, 2016
Thank Goodness for Dr. Gardner
I had been to 2 dermatologist before Dr Gardner. I had a severe case of dermatitis and was miserable. My face and neck were "on fire" and neither of the other Drs addressed the immediate concern of relief (other than a topical that did not work). I got an appt the next day and the first thing he said was " We are going to make this better". And he did!!! I did have a reaction to the first application to a topical med and called his answering service the first night. He called back right away and even called back again that night to see how I was doing. I certainly wonder about the other 2 drs as Dr. Gardner addressed my problem immediately and I was very much better within 24 hours. Thank You!!!!
5.0 Rating
August 17th, 2016
This is my second visit to have a surgery with Dr. Gardner in the Ellijay Office...there was no wait time...I got there at 8am...the time of my appt and we were done by 8:45, follow up appt and all...staff was very helpful and knowledgeable... Dr. Gardner takes the time to listen and showed genuine concern for me....great experience!
5.0 Rating
July 11th, 2016
Relief from Poison Ivy!
I saw Dr. Gardner due to a severe case of poison ivy. I had previously seen my primary care doctor, but the poison ivy rash and itching would not go away. Dr. Gardner realized that my primary care doctor had prescribed too low of a dosage of steroids and after accurately diagnosing my symptoms prescribed the correct medication dosage. With the correct medication, the poison ivy finally started to go away. His understanding of my condition and insight into the proper dosage allowed for a speedy recovery. I would recommend Dr. Gardner for any dermatology issues.
1.0 Rating
June 6th, 2016
Meant to give one star only
This is to update the previous review that should have had 1 star not 4. After waiting for nearly an hour ( 30 minutes in office waiting room and 25 in exam room) the doctor came in. He didn't introduce himself( my mother was a new patient)or even apologize for running late. Staff never said I'm sorry when I asked ifthey had forgotten about us when we were waiting. Checking out we waited and never an I'm sorry for the wait or thank you .
4.0 Rating
June 6th, 2016
Waited for 50 minutes , my mom 84 years old. New patient. Doctor didn't apologize for running late or even introduce himself. A little snobby. When checking out , waited while girl on phone for about 5 minutes , no apology at all. Not very friendly or good customer service. My mom so gracious and thanked them, they didn't seem to care. Will not go back
2.0 Rating
March 2nd, 2016
No Follow Up
I traveled to Ellijay from Canton (about an hour) for a second opinion. A PA or NP checked the area of my complaint, and although he said he did not see anything, asked me to sign for release of my pathology report from my original dermatologist. I signed it, did not hear back. I waited about two months, called them and a very nice woman said she could not find my release, sent me another, i faxed it back immediately and have never hear back AGAIN. Just saying..someone dropped the ball...That was my experience with Gardner.
5.0 Rating
January 28th, 2016
great visit
I had some issues with a skin tag near my eye. Went into the practice to have it removed. While at the office, Dr. Gardner advised that it would be a good idea to schedule a body check. Glad I did. I had not had a body check in a while and spend a good amount of time in the sun. I had a few spots frozen and now know what changes to be aware of.
5.0 Rating
November 23rd, 2015
Great practice
1.0 Rating
October 23rd, 2015
Money Hungry
I went to Dr. Gardner, because he was close, to check on a mole. He tested it and said it was pre cancerous Melanoma and did surgery right away. He then he found two more that were the same that also needed to be surgically removed. Then I found out 2 acquaintances saw him with the same results and I don' t think that was a coincidence. My husband accompanied me to one of the surgeries and while it took place the doctor just kept trying to get him to come in for an appointment. The third surgery I had, they threw away the portion that was to be tested by the lab and I had to point that out to them so they could remove it from the trash. I switched doctors and haven't had any problems since. I truly feel that he was searching for anything to keep me in and paying him money.
5.0 Rating
June 18th, 2015