Rate Now
Share Your Experience
Have you seen Dr. Alan Lichtbroun?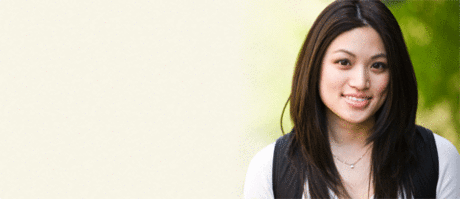 Birth Control
Get the facts about birth control so you can decide which type is right for you.
76 Ratings with 30 Comments
1.0 Rating
November 16th, 2016
Extremely rude doctor
Dr. Lichtbroun was very rude and condesending He did a test on me and sent it out and when he got the results back he had a hard time understanding the results and seemed to take it out on me and literally YELLED at me when I told him I didn't have a medical degree so I don't understand medical terms. I would never go back and would never recommend him to anyone. HUGE DISAPPOINTMENT
5.0 Rating
November 5th, 2015
highly recommend
5.0 Rating
October 20th, 2013
Great physician
Clearly others have had different experiences, but Dr. L. is one of the top rheumatologists in the state, extremely knowledgeable. Staff is busy, but efficient, no phone trees or anything. He always returns phone calls himself at the end of the day. In today's nightmare of insurance companies and large impersonal groups, it is good to know my doctor knows and cares about me when it really counts. Staff is only human, and if you are respectful to them, they will be to you also.
2.3 Rating
October 8th, 2013
crazy doctor
1.0 Rating
August 29th, 2013
So-so Doctor, Horrible, Awful, Terrible and Rude Staff!
When I went in to see dr Lichtbroun for the first time I thought. Wow, this guy is good. He prescribed a new medicine and I thought I'd be on my way to recovery. The second visit proved me wrong. All he did was to review his notes and read them back to me. Then he gave me the same exact medicine and off I was sent... the third visit was exactly the same thing, he sat me down and read all his notes to me exactly as he's had transcribed them for the first two visits, and he sent me on my way with the prescription..I felt he wasn't even listening to me or that if he even cared. I think he felt insecure and thats why he took up 10 minutes each appt with reading old notes aloud. I found this doctor was more interested in talking about medical theory than the reality of the arthritis pain I was encountering. When I went into his office with my husband he talked to him about me as if I wasn't there. It was weird being in the room with a doctor who wouldn't look at me. I was offended at this blatant sexism by a medical professional. I felt he talked down to me as a woman! The WORST part of seeing dr Lichtbroun was the office and their, so called, billing dept. His wife is the office manager and she runs the office with an iron fist. I kept getting double billed for office visits and she wouldn't let us make appointments unless we paid in advance. I was really insulted by that since we had both Medicare and Blue Cross/ Shield and no other doctor made those kind of demands. We checked with Medicare and they were NOT allowed to do that and the office staff, AKA his wife, knew that! I would get dunning letters from the office saying I had to pay a bill right away.. I would call and explain that the bill was paid. Then they would go ahead and send me the same bill all over again! This went on and on, bill after bill. I was told that it would stop and it never did. I even had Medicare call them and explain that the bills were paid. The wife promised the double billing would never happen again, and the following month I got a double bill! So much for promises! If the doctor was somebody who I couldn't live without, or someone who could stop my arthritis problems, then I might have put up with this. BUT that was not the case. And I simply went back to my old doctor. Who, even though he was much further away, took good care of me!
3.7 Rating
May 8th, 2013
is this the same staff/
2.3 Rating
February 21st, 2013
Very Frustrating Experience
Dr Lichtbroun is a good doctor but rather than talking to you he reads his notes out loud each and every time. It is exasperating to listen to all your symptoms and medications read to you for 10 mins before he examines you. Couldn't he try to remember his patients and their problems. Couldn't he just review his notes and then try to care for you? Once he has reviewed his notes, he barely looks at you. He starts talking about research he has read and pills and therapies that are avant guard to put it mildly. Then he writes you a script for whatever you need and you leave. His staff is horrible. Really horrible. His wife runs the office and his mother in law runs his wife. The mother in law lives in Florida and she does the bookkeeping. Obviously she is allowed a giant berth because no matter how many times she messes up they simply let it go. For instance, I received a bill for services rendered. My insurance had already paid the bill and I showed them that on paper. The office manager, his wife, said she was sorry and that it would not happen again. Well it did! Two more times. Finally, I told them I couldn't take this rigamarole any longer and I left the practice. Its a shame that I was forced to leave a medical practice due to the failure of the staff to run the office successfully. I think the reviewer who said he was henpecked by his wife and mother in law got it correct!!! I know I won't be back
5.0 Rating
January 17th, 2013
Excellent
Dr. Lichtbroun is a very caring, empathetic, knowledgable doctor. I am a registered nurse and have met many doctors. Few are as easy to communicate with as Dr. Lichtbroun. He is exceptional at listening and really focusing on your symptoms and concerns. He views you as an individual, not just just a textbook model. He looks outside the box and appreciates your opinion. When I read other reviews that were negative, especially about his staff I thought it was unfortunate. If you take the time to understand his office and staff you will realize his genuine concern for each patient affects the time management in the office. The staff gets a bad rap because they are trying to keep things moving in the office. The doctor becomes very focus on his patients and obviously cares a great deal. He always has interesting new information he has studied. He has a passion for caring for people. I am very grateful to have met Dr. Lichtbroun and like and understand his staff. They are all very hard working.
3.7 Rating
June 26th, 2012
doctor is bipolar mind is everwhere would leave if not for his nurse Pat she tries to smooth everything over including nasty front staff
5.0 Rating
March 29th, 2012
3.7 Rating
March 29th, 2012
Anon.
I have been a patient of Dr. Lichtbroun's for a very long time. A lot of the patient reviews are very true. Dr. L. is a very good doctor and does always follows up with his patients and I like that he is into alternative treatments rather than the usual take this drug for you illness & pain. He is open minded and I believe truly cares about his patients. Unfortunately his Office Manager/Wife is not very gracious or friendly and if it she is, you can tell it's not genuine...she is not a happy woman and she calls all the shots. I wish Dr. Lichtbroun would stand up to her, she seems to rule with an iron fist. Also, the nurse, Pat whose been there for a while is also not very friendly and I find it very difficult sometimes being in her company. She never asks how are you?, She does not smile and seems very angry..it's really sad but the staff can use a make-over in the kindness dept. I have had good and not so good experiences with them.
Nearby Doctors

Dr. Alan Lichtbroun is similar to the following 3 Doctors near East Brunswick, NJ.