Rate Now
Share Your Experience
Have you seen Dr. Alan Rosenbach?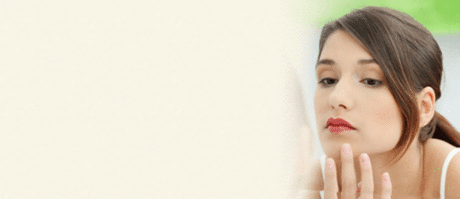 Acne
Get the important facts about acne, including the different types and what causes it.
Quality Rating
Highly Satisfied
26 Ratings with 13 Comments
5.0 Rating
November 22nd, 2011
Excellent Dermatologist
Dr. Rosenbach is great. I have been going to him for almost ten years for a variety of treatments. He gets great results. He always knows what to do and how to do it. He is extremely effective. He is also a great guy and each visit is good experience. Office staff is very knowledgeable, pleasant, and helpful. In my opinion, he is a top choice if you are looking for an outstanding dermatologist. Highly recommend.
1.0 Rating
November 21st, 2011
HORRIBLE
I made an appointment with Rosenbach after being referred to by a friend. I had an itcthy skin rash on my back and neck. I told him I thought I had ringworm or a fungal skin infection as that is what all the symptoms pointed to. After looking at my condition for less than a minute he quickly diagnosed me with psoriasis and prescribed me a cream. I was suspicious out of the gate with this diagnosis as Psoriasis is genetic and no one in my family sufferes from it. It is also commonly seen on the elbows and knees, where I had absoultely no signs of any skin irritation. Three weeks later the conditioned had only spread and embaressingly enough I had given it to the person I was dating. I called him three weeks after my intitial appointment to ask for a prescription strentgh antifungal cream (I was using over the counter antifungal cream three weeks prior to my initial appointment and it did not work, I also told him about this at my first appointment with him) and the nurse told me he would call me back later in the day. I called back at 2:30 pm and again was told he would call me back by 4 pm. I called back at 345 pm as I still had not heard back only to be told he had left for the day. The nurse called him on his cell phone and then called me back. The doctor told me to continue using the psoriasis cream and try an over the counter fungal cream (even though I had already told him at my first visit I had been using the over the counter cream three weeks prior to making the appointment with no success) and that they would follow up with me on monday.On Saturday I called my GP and he referred me to an urgent care center. I went to the urgent care center where I was seen immediately and the doctor on call immediately told me I was right and did have a case of ringworm (a fungal skin infection). She prescribed me prescription strength anti fungal cream and the condition improved practically over night.I called Rosenbach again today after his office failed to call me to check in like I was told they would on Friday. I explained my disatisfcation and they were somewhat apologetic. Although Rosenbach, via a nurse, told her to tell me that I should have given the psoriasis cream longer to work. I gave the cream he prescribed 3 weeks to work and the problem only spread and got worse. Because the prescription strength anti fungal cream I was prescribed at the urgent care center worked almost immediately I thought that would be a resonable enough sign that I was misdiagnosed with psoriasis. But I guess doctors don't like to admit they are wrong. Never once did I hear from the nurse that the Doctor was sorry, only that I should have given the cream he prescibed me, for a condition I did not have, longer to work. I have spent $50 on a co pay and $20 on creams the doctor told me to buy , all to no avail. Stay way from doctor rosenbach, unless you want a mis diagnoniss and a consultation shorter than a flash of lightning.
5.0 Rating
July 4th, 2011
5.0 Rating
April 8th, 2011
5.0 Rating
November 15th, 2010
Excellent and Out-standing Physician
Dr Rosenbach's MD Laser and Dermatology clinic is an out-standing practice. As a physician he is skilled,knowledgeable and is a perfectionist. He uses the highest quality procedures and the state of the art equipment. Dr . Rosenbach certainly excels in his approach to skin care treatments.I cannot speak more highly of him as a Physician. He is so professional and very experienced and always does the best treatments for me. The end results of the treatments he gave me out-weighed my expectations.I would certainly recommend Dr.Rosenbach as one of the Best Dermatologist in Los Angeles.
5.0 Rating
September 13th, 2010
He Makes Me Oh So Pretty! :-)
5.0 Rating
September 11th, 2010
The Best
5.0 Rating
September 10th, 2010
Great Experience
I received both Botox and Restylane injections from Dr. Rosenbach and couldn't be more pleased with the results. I have had Botox in the past which left me with very little movement in my forehead, but Dr. Rosenbach was able to smooth my lines and still leave me with some mobility. I also experienced excellent results with the Restylane injections. He also has a great personality which I haven't found with many doctors in the past. Wouldn't go anywhere else.
5.0 Rating
April 23rd, 2010
Sally Singer
3.7 Rating
January 6th, 2010
I've been to Dr. Rosenbach several times and didn't have any major issues. My one complaint is that when I got the botox, he didn't fully explain how much he would be using in each area. Nor did he eplain to cost per cc. Granted, he was cheaper than the next dematologist I saw and the result we good. I just didn't feel that he provided as through and explanation as he should have.