Rate Now
Share Your Experience
Have you seen Dr. Alan Valadie?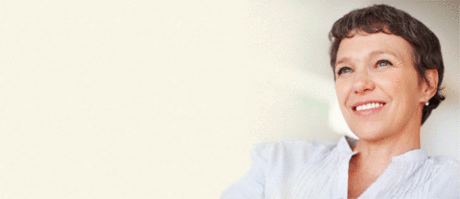 Fibromyalgia
Get the facts about fibromyalgia, including the symptoms and conditions that may be related to it.
Quality Rating
Highly Satisfied
42 Ratings with 16 Comments
5.0 Rating
August 27th, 2017
Excellent orthopedic surgeon!!!
I had been having pain in my lower back and right hip for a year before I got my diagnosis from my chiropractor that I had degenerative osteoarthritis of my hip after an MRI was ordered. I am a very active individual being a competitive powerlifter for 15 years, 5K runner, downhill skier and tennis player more recently. I was devastated to find out that I would need my right hip replaced. I knew that I wanted to go to the best orthopedic surgeon when it was time and I chose Dr. Alan Valadie because all my patients that have seen him for knee and hip replacement told me he was the guy. I never heard anything negative about him; ever, so finally went to see him the beginning of this year. My pain was so bad two and a half years after initial diagnosis that I could barely work and had to give up everything else I was doing using a cane to get around. I was scared but knew I had no choice and did not want to live in pain the rest of my life so on July 10th I had total hip arthroplasty. Dr. Valadie was phenomenol! I couldn't believe it but IMMEDIATELY I was healed! From the moment I woke up I no longer had pain and I never had pain in my new hip nor pelvis after the procedure. It was amazing. I was walking as soon as I woke up, went home the next day and never even needed the walker! After a few days I didn't even need the cane! Unbelievable! I felt guilty for taking 2 weeks off after the surgery; I could have returned to work full time the next week post-op. All his staff at Coastal treated me fantastic including Rob Nixon and Ashley Fowler and Heather. Every step of the process went better than I could have ever hoped for and Blake Hospital was right up there with him and his staff from the anesthesiology group to the nurses and the other staff it was a very incredible experience. I will continue to recommend him to ALL my patients contemplating knee or hip replacement surgery. I am 6 weeks post op and haven't had a limp now for a few weeks and am able to do what I want to do now without any pain. Who would have thought I would be out of pain IMMEDIATELY?! He is amazing that's all I can say and he changed my life. Thank you Dr. Valadie. I am eternally grateful to you. None of my friends and family can believe how well I am doing thanks to you! I will recommend you to everyone I know!!! :) :) :)
3.0 Rating
June 27th, 2017
Handpicks patients
Dr. Valadie is an excellent surgeon, but there is also another reason for his success. He turns away patients with any type of medical problems other than the one you're seeing him for. My first visit he was very personable and friendly. I am overweight and he told me I had to lose 40 lbs. before he would touch me. I then returned to my primary who gave me a diet to follow (which i did) but the weight didnt come off. When i went for my follow up with Dr. Valadie he was very curt (almost rude) to me. I asked about other possible options for my problem and he said "I'm a surgeon. That's what I do.". If you are healthy with no possible risk factors, by all means go to him. He's a good surgeon. But if you're overweight, have high blood pressure or any other health issue, don't waste your time. His #1 concern is his bragging rights, not helping patients
5.0 Rating
December 8th, 2016
Retired Hospital CEO
Dr. Valadie came highly recommended by the CEO at the hospital where he practices. I traveled over an hour to his office since he reputation for quality, professionalism and expertise on knee operations was so well recognized. As evidence of this expertise the nursing staff in the hospital OR and on the orthopedic floor all said he is the surgeon they would go to for a knee operation. They would know first hand his surgical results. His office staff and physician assistant are extremely professional and attentive. Dr. Valadie has an excellent bedside manner, is very well trained and specializes in knee surgery. One of his most noticeable traits is listening. He asks questions, solicits patient information and is very personable. My surgical results and recovery have been very good. Even my physical therapist noted how well I progressed during the rehabilitation process (since I live an hour away I did not go to the office PT department so this opinion is very unbiased). I have recommended his name to several of my friends who are contemplating knee surgery. Another good friend of mine had the exact same procedure (total knee replacement) that I had and experienced the same level of professionalism, courtesy and positive surgical results.
1.0 Rating
November 28th, 2016
Don't go here if you are in immediate pain!
Don't go if you are in a lot of pain. It takes weeks for them to "get" your records, and then more weeks for the doctor to review the records. It took over 6 weeks just to schedule the first appointment. Furthermore when I called to schedule it, the system put me on hold for 30 minutes and then hung up on me. When I called back, it put me on hold another 20 minutes. When I mentioned all of this to the staff, they were rude and said that they are doing as the doctor instructs. I have to believe that if the doctor knew that this is costing him patients, he may change his process or staff. I've never experienced this level of incompetience in my life.If your in real pain, go somewhere else!
5.0 Rating
October 30th, 2014
Exceptional Doctor
5.0 Rating
February 17th, 2014
No Doubt
5.0 Rating
February 12th, 2014
After 7 months of (L) hip pain, due to misdiagnoses, I saw Dr. Alan Valadie. His accurate diagnosis of my Osteo-arthritic hip! and the need for total hip arthroplasty, set the stage for surgery. I have been pain free since immediately after the surgery... I mean even in the recovery room. I was a out of bed just hours after the surgery, and home 2 days later... All pain free! He has my vote as BEST Orthopedic surgeon in West Central Florida.
5.0 Rating
February 4th, 2014
BILATERAL HIP REPLACEMENT ( ANTERIOR PROCEDURE )
BILATERAL HIP REPLACEMENTS ARE UNCOMMON. DR ALAN VALADIE AGREED TO DO MY PROCEDURE AND IMMEDIATELY POST-OP I WAS AND REMAIN PAIN FREE. MY RECOVERY AND REHAB WERE THE VERY BEST. I COULD NOT BE HAPPIER AND RECOMMEND DR VALADIE WITHOUT RESERVATION. HE IS THE VERY BEST ORTHOPEDIC SURGEON FOR HIP REPLACEMENTS! HE WAS RECOMMENDED TO ME BY MY PRIMARY CARE PHYSICIAN AND THAT RECOMMENDATION WAS EXCELLENT. 4 OF 4 STARS.
5.0 Rating
August 20th, 2013
Dr. Valadie gave me my life back. Today is the anniversary of my double hip replacement. I now enjoy an active pain free life. I can dance and even paddle board. He is through compassionate and skilled. I have reccomended him to others including my daughter who had the same great results. I live three hours away. It was worth the trip.
5.0 Rating
June 13th, 2013
5.0 Rating
September 11th, 2012
Total hip replacement
5.0 Rating
August 12th, 2012
very caring
Nearby Doctors

Dr. Alan Valadie is similar to the following 3 Doctors near Bradenton, FL.