Rate Now
Share Your Experience
Have you seen Dr. Alan Villavicencio?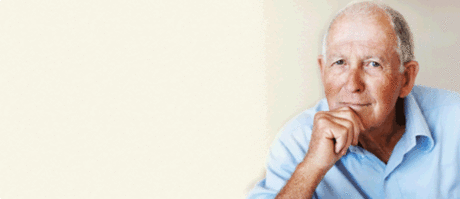 Parkinson's Disease
Get the facts about Parkinson's disease, including symptoms and how the disease progresses over time.
Quality Rating
Highly Satisfied
83 Ratings with 45 Comments
5.0 Rating
March 14th, 2017
I cannot recommend Dr V any higher
I have been suffering from debilitating back pain for over three years. I had my 1st microdiscectomy in 2014 by an orthopedic surgeon, after being bed ridden for almost three months. This surgery greatly helped, but the pain was still there (2-6) and after a couple of years it got to the point where my life was being impended again. I setup an appoint with Dr Villavicencio near the end of 2016. We went over a couple of options but decided to go with another microdiscectomy. Post-surgery I found he also shaved off a bit of my vertebrae to allow more room for the nerves. It's now been four months with almost no paid, only 2-3 after a full day of skiing and my legs were more sore than that. I cannot recommend Dr V any higher! He has given me my life back and also relived a lot of negativity in my family, caused by the chronic pain I've been in for the previous few years. Looking forward to dirt bike riding seasons starting soon!
5.0 Rating
February 27th, 2017
Thanks to Dr. V. I am able to function and live life pain free
Prior to seeing Dr. V., I had two back surgeries with a different surgeon. Both surgeries had failed and I was worse after the second surgery than in the very beginning. I was referred to Dr. V. by someone who had neck surgery by Dr. V. After my initial appointment I learned more and had a better understanding of what was going on than I ever did the entire time with my other surgeon. Dr. V. took the time to explain everything to me to where I could understand and make an informed decision. I was given a 50/50 chance the surgery would work going into it. I knew right after the surgery that things were better. I was out of pain for the first time in 10 months. I recently went in for my year check up since surgery and found out that my back is fully fused and that everything is good. I never thought that I would be able to function again, but thanks to Dr. V. I am able to live life and enjoy activities as I did prior to all of my surgeries.
5.0 Rating
January 9th, 2017
Highly recommended
5.0 Rating
April 1st, 2016
Back Surgery - fusion
I saw Dr. V 3 years ago. He said I wasn't ready for surgery yet. I continued with the cordisone injections until they no longer worked for me. I then came back to see Dr. V and I had surgery 5 days later. The surgery and recovery have gone well. It has been less than 4 mos. and I am able to walk 2 miles a day and feeling better than I have for a long time.
5.0 Rating
March 7th, 2016
Thank You!
He saved/changed my life. His exceptional high standards are remarkable. He expects his staff and his patients to meet these standards. I work at strengthening my core everyday since surgery! In 2012 I could no longer take a step without pain, this month I finished a 15K ski race. His staff is also at the top tier of their profession. I highly recommend this team!
5.0 Rating
February 27th, 2016
Very happy!
I had a recent minimal invasive disc surgery with Dr. V and I must say that I am very pleased with the result. My back and left leg pain is so much improved and I went back to work in just a short time. As I have worked as a mechanic for almost 46 years you would think I'm done but I work with literally no pain and feel great! Thanks to Dr. V and his P.A. Alex.
5.0 Rating
January 15th, 2016
He did a great job on my surgery and gave me hope again.
5.0 Rating
December 4th, 2015
1.0 Rating
November 19th, 2015
Just say No! Your life may depend it!
4.0 Rating
July 22nd, 2015
Excellent Surgeon
An excellent doctor, with excellent follow up by a very competent P.A. I waited 22 years for back surgery; visited at least a half dozen doctors until I found Doctor V. He' serious - a neurosurgeon, not a politician - which is what I needed to be confident of a successful outcome. I couldn't be more pleased. Would trust my children with him.
5.0 Rating
April 14th, 2015
Worth the wait
It was tough getting in to see Dr. V but well worth the wait. I first met him several years ago after I saw multiple other doctors over the years, all of whom wanted to do massively invasive surgeries on me. Instead, Dr. V said don't have surgery yet. Instead he put me on a physical therapy and weight loss program. I got better for 5 YEARS. Finally my condition worsened and I developed pain again. He said, OK now you need surgery but he recommend against a big open surgery and instead did a minimally invasive outpatient surgery, watched me overnight and sent me home. Unbelieveable. I have been pain free since.
5.0 Rating
February 26th, 2015
Excellent Doc
I've seen probanly 10+ orthopeadic surgeons and neurosurgeons over 20+ years about my neck and back. This guy is one of the two best. The real thing. Neuros are often underrated by scoring systems that assign equal weight to surgical skill and bedside manner, which is ridiculous. This guy is underrated.
Nearby Doctors

Dr. Alan Villavicencio is similar to the following 3 Doctors near Boulder, CO.