Rate Now
Share Your Experience
Have you seen Dr. Alan Wein?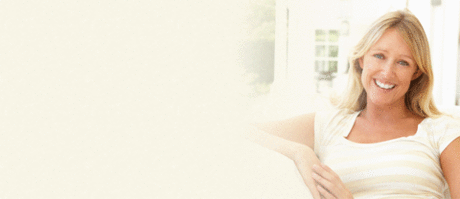 Hysterectomy
Learn about why this procedure is performed, who gets it done, and the different types of surgeries available.
Quality Rating
Highly Satisfied
15 Ratings with 4 Comments
5.0 Rating
May 21st, 2016
Excellent, caring, detailed orientated
My efforts to be well went on for many years before I was referred to Dr. Wein by an excellent urologist practicing in NJ who was one of his former students. Up until I found her I had had numerous doctors tell me "they didn't believe me." One even waved my chart in my face with disgust while others dismissed my symptoms as "anxiety." To make a long story short, Dr. Wein saved my life. Just three months after two other urologists, a nephrologist and a cardiologist wrote off my problems as anxiety and the "lobulization" on my right kidney as "inflammation", Dr. Wein preformed a successful partial nephrectomy on my right kidney where he removed a plum sized Chromophobe renal cell carcinoma. He caught it "at the point where these things start to cause trouble" and felt it should've been caught earlier. Yes, I had to wait hours during my first visit with Dr Wein but that was because he was reading my entire history which he commented on during my exam. Since then, my wait times have been no more than five or ten minutes. Dr. Wein may seem to be the ultimate professional and thereby quite distant, but after six years of close follow up with Dr Wein and his excellent staff I can honestly say that while he is at the very top of his game he is not distant in the least. He cares for his patients deeply and wants them to do well. When he reviews my chart he does so quietly and thoroughly. He's a man of few words and great insight. He expects his staff to be at their best and they are. I see his assistant, Bernice McPherson every six months and only have the highest praise for her. Dr. Wein has a system in place which utilizes support personnel to conduct follow up visits which allows this excellent doctor to reach more people than he could see without them. I am now cancer free and doing well. I'm still being closely followed by Dr Wein and his staff and will be for the rest of my life. Anyone who is able to be seen and treated by Dr. Wein is lucky. And for someone like me who was dismissed by so many other doctors and specialists, may even be alive today because of this wonderful Doctor! I would give him ten stars if I could!
5.0 Rating
October 8th, 2015
Dr. Alan Wein Review
We went to Dr. Wein for treatment of my husband's prostate cancer. The reviews we had heard was that his bedside manor was not good, but that his skill was unmatched. We found that his bedside manner was really good and very caring. He took the time to explain everything and was very focused on the conversations at all times. We never felt rushed, and he was extremely attentive as well as his office staff being organized and friendly. Do not always listen to reviews, everyone has a different personality, so they match up differently. My husband is cancer free thanks to Dr. Wein. He is an extremely talented surgeon, one of the world's best in his field. It is hard to find anything to say negatively. He is the best.
1.0 Rating
December 7th, 2011
5.0 Rating
April 2nd, 2008
The Best In His Field
5.0 Rating
May 11th, 2017
5.0 Rating
August 10th, 2016
5.0 Rating
August 8th, 2015
5.0 Rating
June 19th, 2015
1.0 Rating
February 23rd, 2015