Rate Now
Share Your Experience
Have you seen Dr. Alapatt Thomas?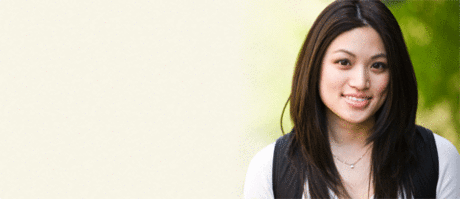 Birth Control
Get the facts about birth control so you can decide which type is right for you.
66 Ratings with 14 Comments
5.0 Rating
November 11th, 2016
Excellent Doctor With Perfect Bedside Manners
I honestly can't say there is anything I dislike about Dr Alapaat. He's been my primary Doctor for years and years now. He's a super intelligent doctor, with great bedside manners. He's also very thorough in explaining everything to me. Plus he's excellent at diagnosing the problem, and finding a remedy for it. Not to mention he's one the nicest doctors that you will ever meet. Dr Alapaat is the ideal Physician that we all look for in a Doctor. I give him 5 stars out of 5 stars in my book.
1.0 Rating
June 15th, 2016
Very unprofessional staffs
All the staffs at the doctor office are very unprofessional , uneducated and uncaring.
5.0 Rating
December 11th, 2015
Dr. Thomas Alapatt - 5 Stars
1.0 Rating
December 8th, 2015
Stay Away!
He is one of the WORST physician I've ever been to. His English is horrible, and isn't an easy person to talk to. He even hung the phone up on me really quick after I asked him a question. He needs to be reported to a medical board. His nursing staff are WAY better than him.
1.0 Rating
October 27th, 2015
horrible
5.0 Rating
December 15th, 2014
1.0 Rating
December 10th, 2014
horrible experience
He didn't listen to anything I said to make my hospital stay better. He was more concerned with my insurance company. He was disrespectful to me and my husband. Will never deal with him again and I will tell anyone who will listen not to go to him!!!!
5.0 Rating
December 4th, 2014
We have been patients of Dr Thomas for many years, and would not change him for any Dr! He has always been there for us and has a great caring manner. Whatever is wrong with us, he always finds the right treatment or cure. We highly recommend him if you are looking for a good caring old fashioned Dr.
1.0 Rating
March 4th, 2014
Horrible Doctor
First off, I would like to say that he doesnt know what hes talking bout. He missed diagnosed my husband and didnt even get the proper tests needed to figure out his illness. He wasnt lustening to what my husband was inquiring about and wanted. I told this doc I had severe lower back problems and he sent me for an xray of my cervical spine!!. And the last thing that made me go over the top was when he tried repremanding my daughter like he was her parent!!!!
1.0 Rating
November 7th, 2013
Worst doctor ever!!
My dad was his patient. When he was in the hospital for 5 days, he visited once. When my dad came home, he had visiting nurses and his vitals were terrible so they called the doctor and told him. His nurse called and said the doc wanted to see him, so we went in the next day. My dad had prostate cancer that was spreading and he was very weak and had no appetite. This doc listened to his lungs and turned to me and said, well, his lungs are clear, and just looked at me. So I said, what do we do about the no appetite and his weakness? And his answer -- get this -- was, and I quote, "Life is hard. It's really hard." Then proceeds to tell me that he wants to see him again in four weeks. My father continued downhill and I had to call his office to get an order for hospice to come in as he had a stroke at home. No one in the office ever asked why he was going on hospice and the doctor never called to see how he was doing. They don't even know he died. Granted, he had cancer and had limited time, but this is a very uncaring doctor, and he does it with a smile. Be very careful if you choose to use his services.
1.0 Rating
July 29th, 2012
1.0 Rating
July 15th, 2012
Lack of Professionalism!
The office staff are great, and I wonder how they manage to deal with this doctor! It was easy to get an appointment, but there were several patients already in the waiting room and getting in to see the doctor, since it seems the order of the sign in sheet is what is followed.Had to wait about 15 minutes in the exam room. When he came in, he seemed kind of tired. Then in the middle of telling him what my problem was, the doctor's phone rang and he proceeded to talk about stocks and how he "wanted the money!" to someone who must have been a buisness partner! This went on for over 5 minutes! Sat there waiting for him to finish his conversation. After talking about my problem and a brief examination, he went to his chair and asked me a few more questions. While I was talking ---- I am not kidding!!!! ---- he apparently FELL ASLEEP in the chair! I had to talk again to wake him up!!!!Then he gave me a new prescription and a written refill. In my car, I looked and saw that the refill was written in the wrong dose. Had to go back up there and tell the receptionist it was wrong and wait for her to flag down the doctor and get a new prescription written.I have alot of worries about this doctor.