Rate Now
Share Your Experience
Have you seen Dr. Albert Bowman?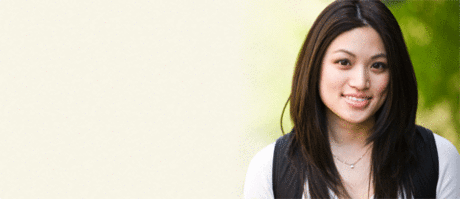 Birth Control
Get the facts about birth control so you can decide which type is right for you.
27 Ratings with 9 Comments
5.0 Rating
May 15th, 2014
1.0 Rating
February 22nd, 2014
Staff will make you mad or cry!
I have been going to Bowman for over 10 years and my husband for over twenty. Over the past year even though I have had insurance, they tell me I owe them $75, $180, $65... Plus my co pay. Not to mention a $10 prescription fee. They tell me my insurance did not cover my monthly medicine so I paid out of pocket. Well they lied and I called my insurance to verify all the charges. When I was told that Paula incorrectly put I the wrong codes I called the office to fix the mess up. I was told by the nurse, who for some reason answered the phone, she was no longer going to deal with me that she had patients to see. I called back and Paula tells me it is not her job to call the insurance that it is mine. The only way for her to start coding correctly is for CIGNA to change their website. I was then informed all my visits despite what my insurance says will be a full office fee of $86. She has now resubmitted for visits I already paid for. They will get paid twice. Dr bowman is a nice guy, old school, in and out. If you have a serious problem he is not the guy, but if you need a doc today for a cough or minor infection, he is perfect. But careful with the staff they do not like anyone coming I there and make you feel like your asking them a favor by doing their job. And if you question them they talk about you like you are not even there. Shame on them.
1.0 Rating
September 4th, 2013
Never Again
Needed a doctor in the area so thought I would try out this office. Never again. I was there for about an hour and only saw the doctor for 5 minutes. He said maybe 10 words and told me he could refer me on. I walked up to the front desk and got slammed with $150 charge. I understand how the industry works but felt this office was unfriendly, uninformative and unhelpful. I will not be back.
5.0 Rating
March 11th, 2013
N/A
I have been going to Dr. Bowman since 1970 when I was still in High School. Countless serious situations have been resolved with Dr. Bowman's direction. There are no words to describe the care and understanding that over the years Dr. Bowman continues to provide. He delivered both my daughters, cared for my mother until her passing, and He is the first one I always constult when needing a Doctor. IN MY Humble Opinion, he is the Best Doctor you can possibly find. AS I said earlier, there are just no words to accurately describe the care that Dr. Bowman provided his patients.
1.0 Rating
February 14th, 2013
Pulsating Tinnitus Ear
I had been a patient for years, but dropped him because he through me in front of the bus virtually. He caused me to have a pulsing ring in my ear with his treatment and then sent me to ENT's for their help, but did not try to help me when I had a crisis after an ENT he had me see gave me a drug that I had a bad reaction to because it was a similar drug to what he had given me. I guess he was afraid. I suffered for months and have a ruined ear because of him and the other ENT. Neither of them made a sincere effort to help during my health crisis they caused. I will never see him ever again. I'll never sleep well again because of the ringing in my ear they both caused.
1.0 Rating
July 28th, 2010
=(
1.0 Rating
March 3rd, 2009
Rude and unprofessional staff make his practice look bad. I have been a patient all my life, 21 years, and when I called I got rude customer service and asked to speak to the doctor. The staff lied, yelled and talked down on me and would not let me speak to him. Used to be a great doctor, went downhill incredibly throughout my life. If you don't want to be disrespected and like you mean nothing then don't go see Dr. Bowman.
4.0 Rating
October 29th, 2015