Rate Now
Share Your Experience
Have you seen Dr. Albert Derose?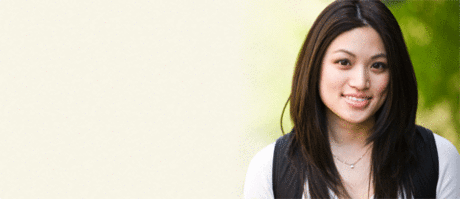 Birth Control
Get the facts about birth control so you can decide which type is right for you.
19 Ratings with 5 Comments
1.0 Rating
September 8th, 2015
Dr. Delrose, his lack of consideration, lack of concern, non compassion, was absolutely startling to me. It took a little over a month to be seen by him and then at my appointment Dr. Delrose was extremely rude, did not care to engage in a conversation with me about my health, very nasty man. I'm was not surprised when I got home and looked up patient reviews, that many patients had the same experience, I switched primary doctors the next business day!
2.0 Rating
July 10th, 2015
Cannot communicate
This doctor was fine for a while. He was very competent with a bad cold that I had. He ordered a massive blood test which indicated I was functioning well. But we came to a parting of the ways when I asked for pain medication. I have chronic back problems and they flared up to a very painful level. He refused to give me anything and when I asked what could I do about severe pain, he was argumentative, raised his voice, paid no attention to what I tried to tell him. I am not an addict or an idiot. I take pain meds when I absolutely need them. I have since found another doctor.
1.0 Rating
June 5th, 2014
Just a nightmare...
I've had my fair share of good doctors and bad doctors and Dr. Derose is by far one of the worse I've ever been to. He is uncaring, rude, and just doesn't care about the well being Of his patients. I have some health problems and because he doesn't like to write prescriptions he decited to not write me my prescription for my chronic migraines (which I've had since I was a very young adult) also I've had multiple surgeries due to back, neck and other problems and take low dowse of pain medication which he wouldn't write me. He said I've been on them to long. To just stop someone who has been taking them for 17 years is very unkind. I told him fine that is his medical opinion what does he suggest? I told him that yes after 17 years I have developed a dependency on them and how I should go about it. I asked if I could have even lower dowse than I was already taking to help wean me off, He ignored the question and tried to send me on my way. I asked what I could do for my pain? I have an ulcer and can't take a lot of over the counter pain relievers so I was wondering what I could take. He said Tylenol and ended it at that. It was a doctors appointment from HE double hockey sticks!!!! Please if you have a choice go somewhere else.
5.0 Rating
May 23rd, 2014
satisfied patient
I have just started seeing Dr Derose & I found him to be very nice & very helpful. I am way behind on going to doctors and he made sure he covered every single area I would need to get up to date on all of it. I was left feeling like I will finally have a chance to get well again. I will be going back and encourage anyone to see him..
1.0 Rating
February 10th, 2014
First visit
I just came from his office at Saint Mary's and I found him rude and I felt rushed. I tried to talk to him about how I felt, what was going on and I felt brushed off. I told him about my pains, he pushed on my stomach pulled me up and said its ulcers. Right before walking out he said see you in two weeks. I sat there not sure if I was done or what to think. I didn't like him and I want a different doctor and won't be going back to him
3.0 Rating
October 11th, 2015
1.0 Rating
September 8th, 2015
4.0 Rating
August 27th, 2015
Nearby Doctors

Dr. Albert Derose is similar to the following 3 Doctors near Sparks, NV.