Rate Now
Share Your Experience
Have you seen Dr. Albert Galdi?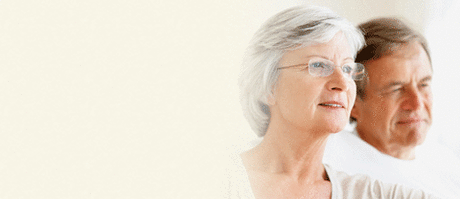 Alzheimer's Disease
Get the facts about Alzheimer's Disease, including the symptoms and stages.
Quality Rating
Highly Satisfied
30 Ratings with 12 Comments
1.0 Rating
October 7th, 2015
Terrible/Uncaring Dr.
Dr. Galdi is one of the worst Dr.s I've ever been to. I went in for a EMG procedure which I stated I was apprehensively scared about. He walked in the room, didn't even ask my name or introduce himself. He wasn't interested in providing answers to my questions and made me feel dumb for asking them. He showed no compassion for my apprehension to needles and the pain and just powered through. He never once asked how I was doing, or if I needed a break, even though I was on the verge of tears wincing through the needles being ground/dug in a circular motion into my muscles IN MY NECK. After he was done he simply said results would reach the other Dr in such-in-such a time, and promptly left the room. I broke down in tears; from pain, and from the experience. Dr's should have at least a small level of compassion and gentleness to them, he did not. STAY AWAY.
2.0 Rating
March 15th, 2015
5.0 Rating
January 7th, 2015
RN
I appreciate Dr. Galdi for prescribing the medication that greatly helps with my headaches that can go into migraines. I have had almost daily headaches for the past month, and I can't tell you how thankful I am that he has prescribed a medication that works, that I can take.
1.0 Rating
August 3rd, 2013
Beware of this doctor
A few years back my stepfather went to see him for migraines. He put him on medications for conditions he didn't have. These medications caused seizures and he ended up in the ICU at Holy Cross Hospital for 4 days. He's fine now but if we hadn't gotten him there when we did he probably would have died. STAY AWAY FROM THIS DOCTOR.
1.0 Rating
October 30th, 2011
Beware! No sympathy for you!
This doctor has done terrors for my guardian. He has prescribed her medications that are for conditions she doesn't not have (she does not have anxiety and yet he wants to to take many of these two types of pills a day (which I found out can REALLY destroy you). He does not care about her concerns and she is suffering everyday. he won't read the papers she hands to him and he keeps treating her so rudely "maybe you are crazy," "Your head will explode," etc. That's like telling a cancer patient that they're "taking a ride on the death train." You DON'T joke about a fatal medical disorder like this!I would not recommend him. I am very surprised with the reviews on this site (which look like paid fake reviews) because all the ones on the other sites have people with the same terrible experiences my guardian has with him. Maybe all these year old reviews are when from a time where he actually cared? I don't know. But really, find someone how actually cares. Pick a better doctor.
5.0 Rating
May 12th, 2011
allocates 45 minutes every day to patient phone calls
Something I really appreciate about Dr. Galdi is that he allocates the 12:15 to 1:00 pm time slot every day to patient phone calls. You don't have to pay for an appointment to discuss minor issues.The first time I went to see him I asked Dr. Galdi to screen me for Alzheimers. He ran a battery of physical coordination and memory tests, and said that I didnt have Alzheimers, but I had ADD out the wazoo (an accurate diagnosis). How he deduced that from the tests he gave me, I dont know. I was impressed.
5.0 Rating
February 7th, 2011
Great Neurologist
2.3 Rating
June 26th, 2010
Disappointed
I was, too, greatly impressed by Dr. Galdis knowledge and left my best ratings for him on every patients website. The things started falling apart when my condition began worsening in a way he could not explain, and got particularly bad after the diagnosis was not confirmed by an expert in that condition. His attitude was getting worse and worse each time he saw me. He left me all on my own in an emergency situation and following months, and ended up with open confrontation with me. I wish I started looking for another doctor long ago, but I trusted him and truly believed him to be my partner in fighting my problem. He is also absolutely intolerant to other opinions, if these are not from somebody he refers you to himself.
5.0 Rating
September 1st, 2009
Out of my mind? Not
My Primary care physician referred me to Dr Galdi because of conerns raised by my wife about getting forgetful (short term) and being argumetative w/her. I found Dr. Galdi to be an excellent clinician. He was open minded with no preconceived notions and was thorough in examining me and questioning both my wife and I regarding my symptoms.
5.0 Rating
November 7th, 2008
5.0 Rating
August 5th, 2008
Ease of appointment and diagnosis was great!
5.0 Rating
July 21st, 2008
best neurlogist around