Rate Now
Share Your Experience
Have you seen Dr. Albert Lefkovits?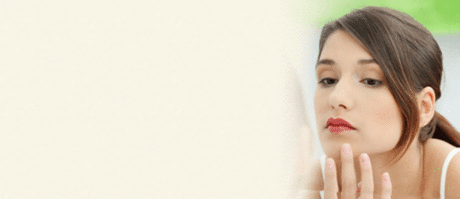 Acne
Get the important facts about acne, including the different types and what causes it.
Quality Rating
Highly Satisfied
30 Ratings with 20 Comments
5.0 Rating
August 24th, 2017
Excellent Dermatologist
5.0 Rating
April 4th, 2017
Excellent,caring physician. Diagnosed my husband"s problem quickly, Performs great cosmetic care Enjoy his Botox and fillers.Gave me great lips.
5.0 Rating
September 20th, 2016
Mr
5.0 Rating
May 31st, 2016
College professor
5.0 Rating
November 4th, 2014
Great doctor
5.0 Rating
October 5th, 2014
Thank-You, Dr. Lefkovits!
Call Dr. Lefkovits! That's a catch-phrase in our home and within our extended family. Need not only a doctor but THE doctor? Call Dr. Lefkovits. This extremely busy Manhattan dermatologist not only knows most of the most prominent physicians in Manhattan but always takes the time to call us personally, ask the pertinent questions, and then recommend exactly the one we need. What's more, a week or so later, he calls back. Did your wife, or mother or child see the doctor I recommended? What's going on? How is he or she feeling? And this has been going on for over thirty years, when Dr. Lefkovits first diagnosed my husband with melanoma. My husband sees him regularly for check-ups. I talk to him on the phone when I need him. He's always there for me, always willing to help. I don't know what I would do without him! Thank-you, Dr. Lefkovits!
5.0 Rating
September 22nd, 2014
Lucky to have found him in my 20s.
Having bouts of acne throughout my life has been a challenge. No one likes it on their face though we can be compassionate when it's on someone else's face or other areas. I hated hearing "oh, it's just a little acne" as I was told by general physicians. Finally, in my 20s, I visited Dr. Lefkovitz's office at Park Ave Center For Skin Care & Laser Surgery. Dr. Lefkovitz, his primary nurse and colleagues took my dermatological concerns seriously. They showed me Acne IS a treatable medical condition recognized by insurance providers. I had not realized that prior. Note, it is up to one's insurance provider and MD agreements they have with it, what is covered. I experienced that sometimes there is no complete cure, hormones go awry regularly in women or perhaps I love to eat things that may not agree with my skin. Sometimes I cannot resist the kiss of the sun's glow which, I regret abusive tanning in my teens/20s. I am afraid to imagine how badly my skin could have looked without maintaining treatment with Dr. Lefkovitz and his knowledgeable and caring staff. At 51, I am astonished how relatively in good condition my skin is due to my acne maintenance visits with him. Even when my acne seemed dormant for several weeks, I keep my appointments as I now see their value. I have spent a little extra for their Parisian Peel and their N-Lite Laser. Together they prime my skin for a special occasion within a couple days. Now appearing on my face are a few genetically inherited little bumps. Unless you ask or are reading my review, you would not know. He is treating those too. As yet, I have done nothing like regular Botox treatments or deeper lasers, however, I have recommended them and their various clarifying, rejuvenating and/or tightening lasers and treatments to friends and colleagues. Their results have left me envious. I hope to do some for myself soon here as well. It's time. I am no raving beauty, so it's important that my skin looks the best it can. At 51, I've experienced personally that consistent supervised maintained skin care over the decades has rewarded me. When a coworker 15 years younger complimented me on my skin's condition (for my age), I responded genuinely; "With this practice's lasers and treatments, you can always catch up with your skin's youth, and it lasts, if you maintain it; and it's never too late to begin." I feel very lucky to have found this practice long ago. They've never made me feel vain for not wanting pimples or blackheads. Who would have thought in 1990 that dermatology would be such a help today. I feel as though I have been treated by the pioneers of healthy skin care and I couldn't feel luckier or happier about it, even if it was acne that brought me to them.
5.0 Rating
March 10th, 2014
Excellent physician
5.0 Rating
September 19th, 2013
Melanoma patient
Dr. Lefkovits is one of the most knowledgeable and thorough Doctors I have ever been to. I am a Melanoma survivor and see Dr.lefkovitz and his associate Dr.Landau every 3 months. He has a device in his office called a molemax that multiplies the size of a mole to determine if it looks suspicious . The doctor also compares previous pictures he has taken with the molemax to the present pictures to determine if any of the moles have undergone any changes. I trust Dr.Lefkovits and his associate Dr. Landau with my life.
5.0 Rating
April 25th, 2013
Great doctor
5.0 Rating
April 22nd, 2013
Advertising Executive