Rate Now
Share Your Experience
Have you seen Dr. Albert Ridlovski?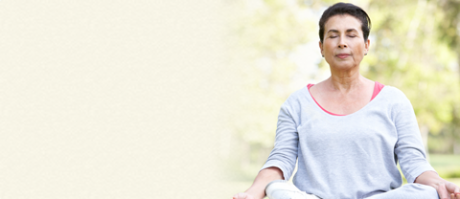 COPD
Get the facts about chronic obstructive pulmonary disease (COPD), including symptoms and complications.
40 Ratings with 19 Comments
1.0 Rating
May 26th, 2015
Not the doctor for anyone.
5.0 Rating
December 10th, 2014
Gracias por escucharme
El mejor Dr que e tenido lo extrano
5.0 Rating
December 20th, 2013
Thank you from the bottom of my heart.
Thank you sincerely Dr. Ridlovsky for your support and treatment. I broke my back in 2000. What came after was years of pain pills and misery. I slowly watched my life go from a fulfilling life of fishing, hunting, dirtbike riding, etc. to a dark life of depression, anxiety, and pain. The pain pills changed me so much my wife was one day away from leaving me. I saw Dr. Ridlovsky on a Monday morning. He listened to my story with compassion and concern. He made me feel like there was hope and he made me realize he was there for me and he would help me through my problem. The treatment he gave me was remarkable. Thanks to Dr. Ridlovsky my life is NORMAL again. I have my life back as well as the respect of my family. Not only did he treat my addiction but he treated my depression and anxiety along with it. Dr. Ridlovsky SAVED MY LIFE. I don't say that lightly because I was only days away from throwing myself off a cliff. THANK YOU DR. RIDLOVSKY. Thank your staff for me as well as they are a class act and have always treated me professionally and with respect.
5.0 Rating
October 24th, 2013
Dr.Ridlovski showed empathy....
When I first came to Dr. Ridlovski, I was in a very dark place. I had struggled tremendously with opiate addiction for over five years. In a time my addiction begun slowly, but progressed rapidly. Eventually, the only daily goal I had was to get whatever I could to feel decent, at all cost. When one enters a lifestyle such as this they sacrifice the necessities of life: family, love, etc. After years for struggle, I made the best decision I possibly could, to make and commit to an appointment with Dr. Ridlovski. Searching for addiction help can be a very stressful and difficult task, as many institutions look down upon addicts. However, this was the opposite with Dr. Ridlovski and his staff. From the moment I arrived they treated me with care and respect. Dr. Ridlovski showed empathy, and explained to me that he was there to help. Since my first visit things have gotten better, I have adhered to the program, which has not only saved my life, but revitalize a sense of structure in my life, I am very thankful and happy I chose Dr. Ridlovski to oversee my treatment. With the help of Dr. Ridlovski, I have been given a second chance to accomplish the important things in life. I have been opiate free for a over two years, and although I understand this is a long and arduous journey, I know that if I continue it with Dr. Ridlovski, I will remain in a positive place.
5.0 Rating
October 7th, 2013
Thank you Dr.R and team.
My life was becoming hopeless and I wasn't able to accomplish simple tasks anymore. After making the courageous step to call Dr.Ridlovski, in just a few months, my mind was clear and my life was full of joy and happiness. Now I feel I am ready to take on any challenges life throws at me everyday. Thank you Dr.Ridlovski and team. I also want to comment on the negative review below. If you looking for drugs to prescribe that you don't need Dr.Ridlovski is not the doctor to go. Dr.R probable didn't prescribed pain killers and got negative reviews below. Good job Dr.R! I got addicted to pain killers because doctors were prescribing them to me and now I know I didn't need them. Also, Dr.R is not "just Suboxone" doctor who just prescribes Suboxone, he is Addiction specialist and he has recovery program. He is not using Suboxone as a scratch. In his program Suboxone is only part of the treatment. I am taking Suboxone and free on pain and cravings. I am happy like never before.
5.0 Rating
February 16th, 2013
Extremely satisfied patient
We recently moved to the Inland Empire, and had lost all hope of finding a qualified doctor until we met Dr. Ridlovsky! Amazing doctor, with tremendous experience and commitment to provide quality care. He am an accurate diagnosis, treated my pain right there in the office, proscribed all necessary medications, ran all the tests, gave me the appropriate referrals and scheduled a follow up appointment. I was in and out within the matter of an hour and a half! Highly recommend this doctor!
5.0 Rating
October 25th, 2012
Thorough doctor.
5.0 Rating
October 24th, 2012
Very nice doctor.
5.0 Rating
October 10th, 2012
The Greatest Dr
Dr R. Is awesome. Iv been going to him for off and on 5 years now and still can't find a better Dr. He's great. His staff well thats another story but He' a great person whose very caring and truly wants to help his patients. He has a great bed side manner and really makes you think about life's decisions. My brother went with me for support to get off meds and when the Dr walked out my brother whom very rarely has an opinionated said a loud "Great Dr!!!!" I couldnt agree more. :-)
1.0 Rating
June 16th, 2012
Too busy for patients
It is clear that Dr. Ridlovski is overbooked as I have waited over an hour for 3 different appointments with him. I needed my immunization records signed by a doctor and when the nurse asked Dr. Ridlovski about it, his response was, "I don't have time for that. Can't you see how busy it is?"He never takes the time to listen or even correctly examine your symptoms. He will, however, order several tests that are often unrelated to your current symptoms.As you can probably guess, I would definitely not recommend Dr. Ridlovski.
5.0 Rating
August 3rd, 2011
Robert Kenneth Meents
I have been going to Dr. Ridlovski for two years. I was referred to him by my daughter. I'm retired and diabetic and he has me in the best of health. He has an excellent staff...they too are friendly and helpful. When I retired and my medical coverage changed, I could not have found a better Doctor.
5.0 Rating
July 20th, 2011
Earl
I have been going to "Dr R" now in excess of five years. I have watched his practice grow to where it is now. Based upon his growth rate, the practice should triple in size. The reason for this growth is his attention to his patients and their health care needs. He takes care of my wife and is very thorough in his examinations. He makes sure that my wife's health care is maintained at the highest level. He also has a very caring bedside manner which makes my wife happy. Needless to say, this makes me very happy.
Nearby Doctors

Dr. Albert Ridlovski is similar to the following 3 Doctors near Rancho Cucamonga, CA.

Dr. Carlos Martinez

Pain Management, Physical Medicine and Rehabilitation

Rancho Cucamonga, CA 0.27 mi