Rate Now
Share Your Experience
Have you seen Dr. Albert Smolyar?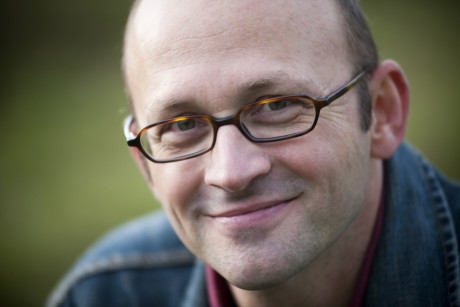 Chronic Dry Eye
Get the facts about chronic dry eye, including the causes, symptoms and doctors who treat this condition.
Quality Rating
Highly Satisfied
50 Ratings with 22 Comments
5.0 Rating
December 5th, 2016
I have been going to Dr. Smolyar for several years and have received excellent care everytime. I always try to get an early morning appointment and am always tssekn on time and out of the office in good time. He recently perfomed cateract surgery on both eyes and on mt last visit I tested 20/20 in both eyes.
5.0 Rating
October 26th, 2016
Highly Recommend
Dr. Smolyar performed my cataract surgery. I had the Restor multi-focal lense implanted with laser assist.This lens gives me the ability to see distance, intermediate, and close up. I had one eye done and the very next week, I had the other eye done. I am thrilled with the results! My vision had been deteriorating through the years. Immediately after the procedure I could tell my vision was greatly improved. I now have 20/20 vision in both eyes. My night driving vision is incredible. I am very happy with the results. Dr. Smolyar was very kind and prepared me well for the procedure.
5.0 Rating
July 27th, 2016
5.0 Rating
March 19th, 2016
5.0 Rating
December 23rd, 2015
I am suffering from 6th cranial nerve palsy. I am going to Dr Smolyer because he is the only neuro-opthamologist in Louisville and I have had many questions about my condition. Dr Smolyer is a no nonsense kind of doctor. He has been patient and understanding. He has thoroughly explained my options and his choice in treatment. I feel comfortable with him as my doctor.
5.0 Rating
December 19th, 2015
Intra Lasik
Dr. Smolyar and the staff at Doctor's Eye Institute were amazing! I work in a control room atmosphere and use computers pretty much constantly. Dr. Smolyar performed Intra Lasik on both of my eyes, and I couldn't be happier. I went into the office seeing 20/400, and with a fifteen minute procedure I am now seeing 20/20 with not discomfort at all. BEST EXPERIENCE EVER!
5.0 Rating
December 19th, 2015
5.0 Rating
November 14th, 2015
Excellent experience
Dr. Smolyar is a very skilled, professional, and meticulous surgeon. I highly recommend Dr. Smolyar and his entire staff. Every staff member that I encountered during the process of cataract surgery was compassionate, patient, and professional. The surgery was such a success! I see with such clarity and only occasionally need readers. Thank you, Dr. Smolyar!
5.0 Rating
October 15th, 2015
I had my procedure done the summer of 2014 after wearing tri-focals for 20 years..I am so thrilled with the results , I can see without glasses. the procedure was painless and though I was extremely nervous before hand, the staff was wonderful throughout the treatment. I was able to see without glasses immediately and can't even begin to tell you how amazing it is...I highly recommend lasix...
5.0 Rating
September 16th, 2015
Best vision !
Two people I know had cataract surgery by Dr. Smolyar and recommended him very highly. During my exam he explained everything about surgery and various options very patiently. I had my cataract procedure by Dr. Smolyar and it was the easiest surgery I ever had! The procedure was over before I even realized he started it. I wore glasses since I was a child and now I see great without them! I recommend Dr. Smolyar very highly .
5.0 Rating
August 28th, 2015
From nervous to ecstatic!
5.0 Rating
July 30th, 2015