Rate Now
Share Your Experience
Have you seen Dr. Alejandro Gruneiro?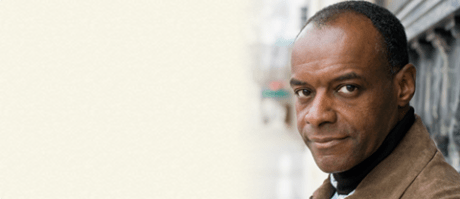 Colonoscopy
Get the facts about colonoscopy, including how and why it's done and doctors who perform the procedure.
34 Ratings with 12 Comments
5.0 Rating
April 14th, 2017
4.0 Rating
March 30th, 2017
He took out my gallblatter.
1.0 Rating
January 25th, 2016
1.0 Rating
July 27th, 2015
the worst surgeon beware
He Did a revision on me 4yrs ago, from lap band to .gastic bypass. I m sick beveryday bc if this Dr. I have been hospitalized a few times bc of ulcers in my pouch. 2 wks ago I had a perforated small intestine & was in ICC for 5 days. The hospitalization before was bc of ulcers. He does gastric bypass at Fawcett which is NOT a center of excellence for bariatric surgery. No surgeon will touch me bc of all my problems. I found 1 in Fort Lauderdale who is willing to do another revision. I was scheduled for surgery 2 wks ago, but bc of perforated small intestine surgery was cancelled. I'm waiting for a new date. I suffer every day, he's the worst surgeon I've ever dealt with. He's rude, & When he came to see me in the hospital, He yelled @ me, all I said was I want to go home. He says if your pulse isn't 150, You'll go home tomorrow. He ruined my life, & now need a 3rd surgery to fix everything that's wrong. The last 4 yrs have been a nightmare, sick everyday. I need this 3rd surgery now, my life depends on it. Please don't use this surgeon. I had a gut feeling the day of my surgery to run.... I felt something wasn't right. I wish I listened to my instinct & ran far away from this man. He's bad news, his skills & arrogance are the worst. I've heard a lot of bad things with other pstients. Not to mention the arrest & alleged sexual abuse charges on his then 5 yr old daughter. He got away with it, not enough evidence to convict this monster. His nurse practitioner Sue is a rude person too. When I went to his office for the swallow test, His staff did test. Stuck a metal tube in my nose into stomach. She had tubing on a garbage can that went into my nose. . I was upset then, & knew in my heart I was making a huge mistake. Here I am 4 yrs later with no quality of life bc of him.
3.7 Rating
January 29th, 2015
beware of this surgeon. I suffer daily bc of his error with gastric bypass surgery.
Gastric bypass done by him. A butcher. Need corrective surgery bc of this surgeon.
5.0 Rating
October 2nd, 2014
Surgeon
1.0 Rating
September 20th, 2014
Worst and most arrogant doctor I have ever dealt with
Was filling in for my surgeon who was on vacation, and the minute he walked in my room, his attacking words set me back, I was thinking how can a dr talk this way first to a patient then to one he has never met. His first thing he wanted to know from me, was I was I there. And I asked if he read the report about my being there, which is what Drs are supposed to do before they check on a patient. I was there because I was told I had acute gallbladder that needed to come out before it burst. I was unaware of this because I only had a routine ultra sound. So I was bewildered to start. Then he provided to let me know how smart he was, and that he was not going to do surgery on someone without know my condition. Which I would be thankful for, if he had said it in a way that was more professional than this man knows how to be. Not even his fellow staff want to be around him, now that says something about how he treats everyone he comes in contact with. My own experience with Drs has been ongoing for many many yrs as I have had crohns since I was 15yrs and have been in and out of hospitals more times than I want to think about. And never ever have I had a Drs treat or talk to me the way this man has. I would NEVER recommend him to my worst enemy. I suggest you go to a different dr if you where thinking of seeing this one DONT
3.7 Rating
August 8th, 2012
for all people
to anyone interested in the case of Dr. gruneiro, I have the pleasure to announce that sarasotta court cleared him of any wrongdoing, as has been shown that it was a calunnia, and jealous of his ex-wife Laura gruneiro, given he had filed for divorce, which seems incredible that a mother uses her own daughter in this act so depressing and embarrassing, affecting a small girl of 5 years. which is his own daughter, hopefully the full weight of the law falls on this degenerate woman who calls herself a doctor.
5.0 Rating
October 13th, 2011
Awesome Dr.!
I had surgery with Dr.Gruniero in 1996.He saved my life,he is the most caring,intellegent Dr.I ever had.I my surgery when he was here in Pa.all I can say is if you are looking for a good surgeon keep looking if you want the best you have found him and have no reservations about Dr.Gruniero.Pa lost the best surgeon they have ever had or will in my opinion.I will never forget what he has done for me.Much love to Dr.Gruniero.and best wishes to you!
5.0 Rating
April 25th, 2011
Patient Observation
Nearby Doctors

Dr. Alejandro Gruneiro is similar to the following 3 Doctors near Port Charlotte, FL.