Rate Now
Share Your Experience
Have you seen Dr. Aleksandr Galperin?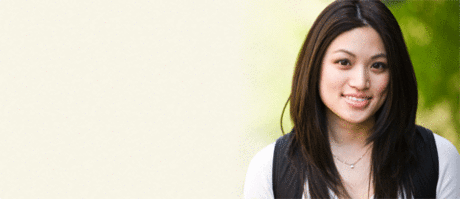 Birth Control
Get the facts about birth control so you can decide which type is right for you.
Quality Rating
Highly Satisfied
25 Ratings with 5 Comments
5.0 Rating
May 31st, 2012
My Favourite Doctor
I delivered two babies with Dr. Galperin. While some may find him a little grumpy-I appreciated his professionalism, his attentiveness. He will take care of every detail, and double and triple check everything. He will never prescribe antibiotics unnesessry like most of Amercan doctors do. He will look very closely at the problem and gives you the cheapest and most effective way to treat it. I had been having ovary cyst problems for years. Bot NO ONE can determine that. I mean-c'mon, I have been going from doctor to doctor with no results. Until I got to Dr. Galperin and he was the only one who finally told be what was bothering me. This doctor and his office is very conscientious about their patient's money. They won't prescribe you the most expensive drug if they can find and substitute the cheaper one with the same effectiveness. If you are looking for a fancy office and being pampered all over, someone who will give you a fancy drug in a fancy package-this is probably NOT YOUR DOCTOR. I was looking for a professional who will be reliable, knowledgeable and someone I can trust. And I found Dr. Aleksandr Galperin.
5.0 Rating
April 6th, 2012
great office
1.0 Rating
August 10th, 2010
RUN!!!!!!!!!!!!! RUDE DR!!! BAD services!!!!!!
HATE IT!!! EVERYTHING ABOUT THE OFFICE AND STAFF!!!!THEY VERY RUDE, TAKES FOREVER TO GET YOUR MEDICAL HISTORY, THEY JUDGE YOU IF YOU GAIN LITTLE BIT MORE WEIGHT THAN NEEDED WHEN YOU PREGNANT, YEALL AT YOU FOR THAT. VERY POOR SERVICE, DON'T TAKE VITALS RIGHT.SO RUN AND DON'T WASTE UR MONEY AND TIME. THERE'S SO MANY GOOD DRS OUT THERE THIS ONE IS EVIL AND TRYING TO ORDER SO MANY UNNECESSARY TESTS, THAT MIGHT HARM UR CHILD!!!! OH AND THEY HAVE SUPPER RUDE ASSIASTANT NAMED LILIANNA, SHE'S VERY UNPROFESSIONAL AS WELL.THE MINUTE I CHANGED MY DR, I HAD A PLESANT EXPERIENCE .THANK GOD I LEFT THAT GOOD FOR NOTHING OFFICE!!!
5.0 Rating
August 3rd, 2010
My favorite Doctor!
This docotre is very attentive super cautions and very very good! He was my OBGYN and I had my first child with him.His manners are somewhat different. He may come accross as not very friendly. I even had a little argument with him when I was pregnant. But I really love him. He was THE ONLY doctor in America who actually discovered cyst on my ovary. My pregnancy was really smooth with him. And he actually was more attentive to my unborn baby that I was during the whole pregnancy. He never gives you the medication just because the sales rep is selling it to him. He is quite old fashioned about how and what he prescribes (in my opinion) but I like it. He won't stuff you with antibiotics unncesserily. And they wont try to upsale their services to get more money from you (a lot of docs do to pay off for their nice and fancy offices and expensive cars). Absolutely LOVE my doctor!
5.0 Rating
November 2nd, 2016
5.0 Rating
February 29th, 2016
4.0 Rating
October 22nd, 2015
5.0 Rating
October 17th, 2015
5.0 Rating
August 10th, 2015
5.0 Rating
July 27th, 2015
5.0 Rating
April 9th, 2015