Rate Now
Share Your Experience
Have you seen Dr. Aleksy Dobradin?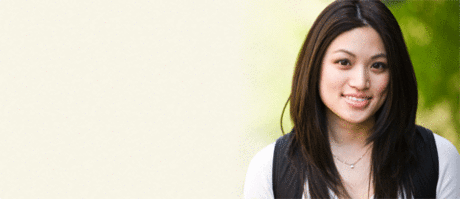 Birth Control
Get the facts about birth control so you can decide which type is right for you.
Quality Rating
Highly Satisfied
37 Ratings with 13 Comments
5.0 Rating
September 22nd, 2016
We missed our Doctor
5.0 Rating
March 20th, 2014
Best doctor!
5.0 Rating
August 26th, 2013
Patient
5.0 Rating
January 24th, 2013
Very Good doctor
5.0 Rating
December 9th, 2011
Pawel
I have been going to Dr. Dobradins office for many years now and he is the only doctor that I trust with my health. Whenever I have problems, he's always quick to diagnose the problems and provides a solution that quickly alleviates the pain. He's a very busy doctor who sees a lot of patients but he still makes sure to give each patient a lot of his time to ensure that they leave his office healthier. I have never had any problems with the wait time, as it is always fairly quick and everyone that works there is always very nice. Overall I have always had great experiences there.
1.0 Rating
November 16th, 2011
:(
5.0 Rating
February 15th, 2011
BEST DOCTOR ANYONE CAN FIND
I HAVE HAD THIS DOCTOR SINCE 1988, AFTER HE HAD TAKEN OVER MY DOCTOR RETIRED. HE HAS MADE ME FEEL SO PEACEFUL JUST SOING TO HIS OFFICE. I DO LIVE OUT OF CHICAGO, BUT WOULD NEVER CHANGE DOCOTORS. HE IS NEVER BOTHERED BY QUESTIONS THAT YOU HAVE, AND ALWAYS EXPLAINS IN LAYMAN TERMS FOR YOU TO UNDERSTAND WHAT PROBLEM YOU HAVE. I FEEL SO SAFE HAVING DR.DOBRADIN AND HIS STAFF IS JUST THE GREATEST.IF YOU NEED A DOCTOR FOR ANYTHING, HE IS THE BEST.
5.0 Rating
November 3rd, 2010
The best doctor ever
Never in a bad mood, always happy and courteous, feels you at home and eases your apprehension. Always clean office, sterile disposable products used, not even once he was careless or unprofessional. I can write even more good things about Dr. Dobradin. He is the best choice for anyone looking for a doctor with a lot of experience.
5.0 Rating
September 17th, 2010
BEST DOCTOR I EVER HAD
I have been a patient of Dr. Dobradin for 22 years and have to say here is a Doctor that listens to your problems. He does not rush through his examinations and always gives you a great check up before, blood pressure, weight, etc. before the actual exam. One time I have having surgery and he was in the hosptial and just stopped in to say hello. I was having knee surgery and it was so refreshing and I felt so relieved to see him. I am afraid of being out during surgery. He actually made my fears disappear just knowing he was there just to stop in and say Hi. Highly recommend anyone who has a need for a Doctor, he is the one to see.
5.0 Rating
March 31st, 2010
Great Doctor
I have been going to Dr. Dobradin for the last 10 years and I must say that everything has been great. Everything is done in very professional manner at Dr. Dobradin's office and most importantly all his diagnosis are very accurate. For the last 10 years I have not once been mis diagnosed by Dr. Dobradin.
1.0 Rating
March 4th, 2010
Practices in areas in which he has no expertise!
This doctor attempts to treat patients in various specialty areas without having proper knowledge or education in those areas. He treated my father-in-law for high blood pressure without having taken his kidney condition into account. Essentially, the medication he prescribed to my father-in-law was inappropriate for someone with my father-in-law's diminished kidney function. As a result, my father-in-law ended up with a dangerously high potassium level (which can lead to sudden and fatal cardiac issues) necessitating immediate hospitalization. If he were responsible, he would have referred my father-in-law to a nephrologist. It appears that all he cares about is making money since he offers every service possible - from EKG's to the sale of prescriptions from the pharmacy in his office. What's even more sad is that many of his patients are non-English speakers who can't really advocate for themselves