Rate Now
Share Your Experience
Have you seen Dr. Aletha Oglesby?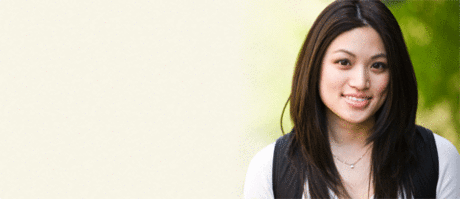 Birth Control
Get the facts about birth control so you can decide which type is right for you.
12 Ratings with 7 Comments
1.0 Rating
May 26th, 2017
Poor listener
5.0 Rating
October 18th, 2016
Retired
I have hip bursitis and after 2 years of pain shots from another doctor, I was referred to physical therapy and the bursitis went away for 2 years. When it came back Dr. oglesby gave me a shot and I've had no problem since 2013.
1.0 Rating
September 29th, 2014
Awful place
This is the worst office I have ever been to. The staff has no knowledge of their co-payments and billing procedures. They are very unprofessional and rude. Dr. Oglesby is not very professional herself. She doesn't make you feel comfortable, never saw her smile, she's negative, and was always in a rush to get in and out of the office. She is the worst doctor I have ever been to. I will never go back there again and will make sure to notify others of how rude, unprofessional, and horrible the entire office was.
3.7 Rating
January 24th, 2013
Not a cuddler but then again, that's what I have my husband for.
Prior to confirming my appointment I read previous reviews for Dr. Oglesby. Frankly, they worried me so I contacted the office and talked to a staff person. She assured me that Dr. Oglesby was a very good physician and I realized that although reviews provide some type of purpose, I couldn't base my decision solely on them. I kept my appointment and am soooooo glad I did. Dr. Oglesby is a good doctor. No, she isn't a cuddler and I certainly suggest that if that is necessary to see a doctor then there is truly something wrong. She is consice, asking very specific questions and it didnt take me long to realize that she is dedicated to her career. If I need to sit and chit chat with someone, I'll call a friend to meet me for lunch. I don't need my doctor to treat me as her best friend. I will continue seeing this doctor and am glad that I actually used my grown up brain to see past the ridiculousness of these reviews.
1.0 Rating
September 6th, 2012
Poor Bedside Manner
1.0 Rating
June 7th, 2012
agree with others AVOID
This doctor has been a last resort I only kept her has a pcp because of the ease of getting in and out of office but I've had enough!!! She has horrible bedside mannor. She's very snobby! Today I seen her informed her the medication I've been taking for 30 days has done nothing so I ask for something different she agrees....I pick it up its the EXACT meds with a different name! I'm so livid right now!
1.0 Rating
August 28th, 2011
Avoid this doctor
This doctor doesn't seem prepared for an office visit, and says practically nothing during the visit. Her referrals are poor. You will be much better off by going to another doctor.
4.0 Rating
February 19th, 2017
2.0 Rating
December 23rd, 2016
5.0 Rating
November 14th, 2014
5.0 Rating
August 2nd, 2014