Rate Now
Share Your Experience
Have you seen Dr. Alex Aponte?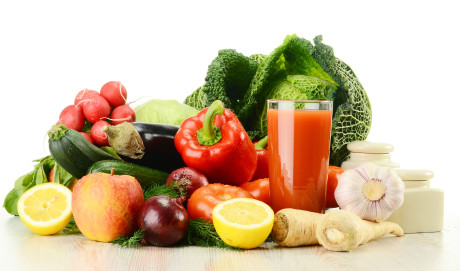 Type 2 Diabetes
Type 2 diabetes is a chronic disease in which your body is unable to maintain a normal blood sugar (glucose) level.
29 Ratings with 11 Comments
1.0 Rating
October 21st, 2014
Unethical & hustling his way to the top!
This man is rude, arrogant, never listens, but is sure he knows everything. It doesn't matter how long you've been a patient, he just doesn't care. I had a kidney stone and called for help. He told me to make an appointment with a urologist who had a waiting time of 3 mos. When I called back for help, I never got a return call. Bye.
1.0 Rating
July 11th, 2013
BAD FOR CHILDREN- DO NOT GO
DO NOT GO HERE. ESPECIALLY WITH CHILDREN. I had to call over a dozen times to get a copy of our medical records faxed. Every time I needed paperwork, or copies of anything, it took WEEKS, and every time I called them to request it they were rude and abrasive. On top of that, the doctors are always changing shifts and being unavailable, so every time we went in we got stuck with a different doctor. One of the doctors ( I forget his name, he's a tall guy, likely early 30's, brown hair) was incredibly impatient and made sarcastic remarks about my special needs child. THEY ALSO SCREW UP BILLING. How do you "forget" to bill the insurance, seriously... SAVE YOURSELF THE TIME. DRIVE 10 MINUTES TO HAMPTON BAYS
2.3 Rating
September 6th, 2012
Bad experience - wouldn't go back
My child was a walk-in on a Sat because he was sick when we were on vacation. We waited OVER TWO HOURS to see the doctor and the office wasn't the least bit crowded. The family that came in after us (also with a sick child) was in and out in less than half an hour (they were fortunate to see the nurse practitioner we later learned.) When we inquired about this, it was denied by all at first, and then eventually admitted to with little apology. Once the doctor saw us (he was also completely unapologetic about the wait), he spent a good a good amount of time with my child which we appreciated and he seemed competent and knowledgeable; however, he gave us a lot of information specifically about vitamin D (which had nothing to do with my child's illness) which was completely discredited by our own pediatrician in NYC when we returned home. Also, when I later called to follow up about paying the bill - surprise, surprise - the staff member who took my credit card information was incredibly rude! My recommendation would be to go somewhere else if at all possible!
1.0 Rating
May 28th, 2012
your ear or another vital organ -- I only have time for one
My husband went to see Dr. Aponte for an urgent condition that was quite serious (he had previously seen another doc in his office and was sent to the hospital for testing without checking to see if indeed they were able to do the test...he suffered for hours and nearly died...no follow up) then when he saw Aponte, the doc said "I'm busy, which problem do you want me to address... the issue you went to the ER for or your ear -- I can only look at one today.".... Really???? And, he calls himself a doctor! Pathetic. We no longer go to THAT practice. Disgusting.
5.0 Rating
April 6th, 2012
I have not had much experience with Dr. Aponte himself, but I have had experience with his office (particularly Dr. Linda Lizogubenko). I have never been happier than when I walked out of that office. It was the first time I felt I was truly listened to by a doctor. Dr. Lizogubenko is the nicest doctor I have ever met in my life. She is so personable and caring and chats with you to make you feel super comfortable. All of the other employees are no different. Dr. Aponte is an extremely great doctor and genuinely nice guy. Because of him, all of the staff always have a smile on their face. And that atmosphere makes a huge impact on how they treat their patients. They are all such nice people and are so patient with everybody. The office gets incredibly busy so sometimes you can wait a long time to get seen but it's well worth it. I waited an hour and a half to see somebody and after I left, I would have waited all day to be that happy with my experience.
1.0 Rating
September 13th, 2011
Heartless and Brainless
Aponte should be studied by newly licenses MDs so they can see how NOT to practice medicine. Always rude, he is so quick to diagnose the examination is over before it begins: ten minutes and out the door. In recent years he has taken to pushing naturist-hormone-vitamin cures, which seem to change as he becomes serially attracted to the flavor of the month. He does not follow up, possibly because his practice at a branch of Southampton Hospital slams in so many appointments per hour: vets give their patients more time. Or it could simply be that the man doesn't care enough. His bedside manner is deplorable, revealing both impatience and arrogance. Stay away.
2.3 Rating
March 29th, 2011
scary
I saw him about 10 years ago. He wanted to put me on cholesterol-lowering drugs which I didn't want to go on. I had other medical issues I wanted addressed. He told me if I didn't go on these drugs I would be dead within a year and wouldn't have to worry about other issues. I left that office crying and never went back again. I saw a cardiologist and a naturopath who tested my cholesterol and told me I did not need statin drugs. Ten years later-I'm alive-my cholesterol may still be high but my liver isn't damaged and I'm still drug free. No thank you.
2.3 Rating
November 17th, 2009
Too wedded to pushing latest prescriptions
5.0 Rating
October 13th, 2008
We love Dr. Aponte
1.0 Rating
September 23rd, 2008
Incompetent & dangerous
He is Incompetent and only cares about Hormone therapy, blames everything on hormones. My sister told him something was wrong and wanted a colonoscopy but he Refused to give it to her and told her it was her hormones. She ended up in the ER with a Blood Clot in her Intestine and Diverticulitis! He is dangerous, misleading, narrow minded and incompetent. Stay away!
1.0 Rating
September 16th, 2008
Uncaring, unprofessional & rude
This doctor could care less about his patients. He has taken care of my husband for three years now, and put him on all kinds of medication, but when it came time for my husband to ask him to sign his disability forms, he out right refused, and would not give a reason. My husband has become disabled, and can not get this doctor who prescribed all these medications to even help him get his disability. I think he is ignorant, rude, and uncaring. Do yourself a favor, find someone else to take care of you. It doesn't get any worse than this!!!
5.0 Rating
February 23rd, 2017
Nearby Doctors

Dr. Alex Aponte is similar to the following 3 Doctors near Westhampton Beach, NY.

Dr. Daniel Van Arsdale

Osteopathic Manipulative Medicine, Family Medicine

Westhampton Beach, NY 0 mi