Vitals cannot verify whether or not this professional is currently practicing. We recommend that you attempt to contact the provider to verify their status. Please email us at support@vitals.com if you have any additional information.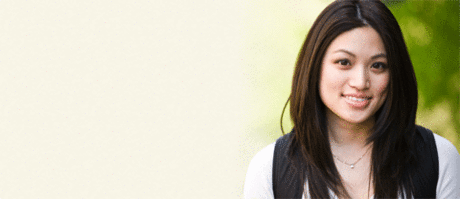 Birth Control
Get the facts about birth control so you can decide which type is right for you.
18 Ratings with 12 Comments
1.0 Rating
June 12th, 2013
It is near impossible to make an appointment. Dr. Kutas is always booked many weeks in advance, which I understand for normal follow-ups. I think it's unacceptable to make a patient wait for over a month for a follow up when the doctor changes the medicine and problems arise. Dr. Kutas changed my 78 year old mother's medicine, and after a few weeks she has developed problems. I explained this when trying to make an appointment, but was told she had to wait six weeks to see the doctor again. I would have her switch doctor's, but she's been a patient of Dr. Kutas for over 15 years and is only comfortable seeing him. This isn't any way to treat a long time patient with problem(s) caused by the doctor changing medication.
5.0 Rating
May 7th, 2012
worth the waitRTH THE WAITMUCH WORTH THE Wait
FOR 30+ years, I have been going to Dr. Kutas as my main doctor. With complex medical problems I find him extremely knowedgable, patient with questions and helpful. I found him when he was a young physician, and I was desperate to find a good doctor since I had a life-threatening problem and was getting worse all the time. He is also my husband's doctor, and DH will not see anyone else. Scheduling and waiting time are problems, since Dr. Kurtas will see patients who have urgent problems which extends normal waiting times but it is well worth it. I hope he keeps on and doesn't retire.
5.0 Rating
May 24th, 2011
5 STARS for Dr. Alex Kutas
If you whine about a average 30 min. waiting room wait, those minutes are worth your health. I had gone to over 8 doctors that could not diagnose me properly until I was in to see Dr. Kutas. I originally went in for a Gout and Thyroid issue about 2 years ago and come to find out; no other doctor noticed I also had Diabetes. I get a physical annually and lab work 4 times a year, not one person mentioned Diabetes except Dr. Kutus. I can only hope that retirement is not in his vocabulary as it took me over 10 years to find him. He listens, takes time to work with you and follows up. People forget that sick people may take more than the 15-20 minutes needed to see him so if he falls behind schedule and you know it, bring a book or patience instead of an attitude as he is well worth the wait.
5.0 Rating
February 21st, 2011
Saved my life!!
I had been to 4 doctors prior to finding Dr. Kutas. All before said that my fatigue, weight gain and joint pain was due to being a mother of young children. I knew it was more than that!! After reviewing my labs, medical exam and medical records Dr. Kutas diagnosed me with Hashimoto's disease and diabetes. He prescribed T3 and T4. I was better in about 30 days and back to the old me in 2 months! I have energy, no aches and the weight melted off!! He is amazing in treating thyroid and diabetes!
5.0 Rating
August 17th, 2010
Quality that's worth the wait
I have been a patient of Dr. Kutas for 14 years. In all that time, he has diagnosed my condition, prescribed the best treatment, kept me stable and worked with me in managing the autoimmune disease. He has listened to every question and concern, offered clear explanations, given directions where needed and offered options when appropriate. The wait time to see him is, at times, lengthy; but even on the worst days, the consensus of everyone in the waiting room is that he is worth the wait and gratitude that he take the time needed with every patient.
5.0 Rating
June 20th, 2010
One of the Finest Endocrinologist in Southern California
Let's face it -- if you have an endocrinological problem you probably don't have much patience left. Yes, occasionally, I have sat for maybe 20 minutes waiting to be seen. But once Dr. Kutas entered the office, it was like he had no other patients in the world. His focus was 100% on me. Ask him any question, go ahead, he doesn't mind, he will answer any and all questions. You could say you get your money's worth with Dr. Kutas -- oh, and one other thing, He is one of the greatest diagnosticians in this area. Also, one of the kindest, most caring physicians I have ever met, and believe me, I have met a lot of doctors who could care less if you live or die. Thank god, Dr. Kutas not only KNOWS what he is doing, he actually cares about how that affects YOU. This is the guy you're looking for. If the wait is long, suck it up, it will be more than worth it.
1.0 Rating
November 13th, 2009
Arragant and condescending
Waited over an hour in a small cramped office with rude 18 year old staff. This is the most unpleasant doctor I ever met.
1.0 Rating
May 4th, 2009
Dissapointing Doctor
3.7 Rating
March 17th, 2009
Why wait?
5.0 Rating
January 21st, 2009
The finest endocrinologist in Southern California
Dr. Kutas is the only doctor I actually trust. He is professional, caring, genuinely interested in his patients and their disorders. A brilliant diagnostician and physician. I cannot imagine anyone saying anything negative about him. His office is busy because his patients will not go to anyone else. He is well respected in the medical community, as I found out when I checked into a hospital for an unrelated problem. I would recommend him instantly to anyone suffering from ANY disorder of the endocrine glands.
2.3 Rating
November 13th, 2008
This office staff including Lourdes is non caring
1.0 Rating
October 3rd, 2008
You can find a caring doctor most anywhere else
Nearby Doctors

Dr. Alex Kutas is similar to the following 3 Doctors near Long Beach, CA.