Rate Now
Share Your Experience
Have you seen Dr. Alex Reish?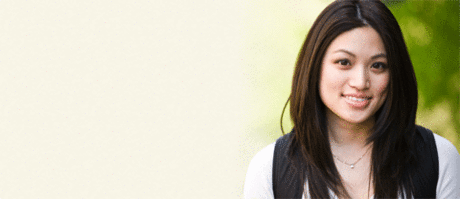 Birth Control
Get the facts about birth control so you can decide which type is right for you.
Quality Rating
Highly Satisfied
16 Ratings with 9 Comments
5.0 Rating
June 18th, 2015
Excellent doctor
Dr. Reish is incredibly kind, polite, and very astute. He was the only physician, after more than 20 others, who helped me be able to get back into sports, rehab my injuries and explain what I needed to do to get stronger. I had been in three bad car accidents and had a lot of injuries. He takes a wholistic approach to his patients and doesn't get tunnel vision on just what's injured. I highly recommend Dr. Reish.
3.0 Rating
May 20th, 2015
I have suffered from migraines since I was a child. I have seen countless physicians and tried numerous treatments. I finally found in Dr. Relish, someone who is knowledgeable, caring and a good listener. He is the first one to really listen to what I say about my symptoms, triggers and past treatments. He allows me to be an active participant in my treatment. He doesn't dictate how often I come in for treatment or follow-ups but he does advise me. My migraine frequency and intensity have decreased and I believe we can go even further. Thank you Dr. Relish.
5.0 Rating
February 21st, 2014
Amazing. Just amazing.
I wish I had found Dr. Reish way before I did. My headaches did not respond to *anything.* Had been hospitalized for them, had been to a variety of neurologists - was getting desperate. Dr. Reish, with a mix of different meds, PT, and a very calming demeanor, got the pain under control - by about 75% - on my initial visit. It's only gotten better since then. He takes the time to explain what he's thinking, answers questions in a detailed way, and simply knows what he's doing. The in-house PT is super convenient, and Kelly, the PT, is as good as the doctor in all the ways described.
5.0 Rating
August 23rd, 2013
5.0 Rating
March 27th, 2013
Best of his Kind!
I have been seeing Dr. Reish since his first week here in Colorado. I have not and will not change doctors unless I have too. He is the best and most caring doctor. I have been diagnosed with CRPS and migraines. I get Botox and nerve blocks regularly, he takes his time with me never rushes answers all my questions. If your in any kind of pain this is the doctor to see. Truly the best of his field.
5.0 Rating
December 1st, 2012
Dr. Reish was recommended by friends. I sought his help for my constant pain from syringomyelia, a malady most people, including doctors, have never heard of. Dr. R. stepped up to the plate and quickly familiarized himself with SM and started trying different pain relievers. It has been a difficult road, but he has not given up, as other doctors have done. I have gotten relief from the medicines he has prescribed, and most of all, he has helped me to cut back on oral narcotics so that I don't need them every day. I had been taking more than 200 mg daily when I first consulted him. Now I take a maximum of 45 mg 2 or 3 times per week. The journey continues, but I have high hopes that my pain will continue to lessen.
1.0 Rating
November 13th, 2012
Never go to Dr. Reish for Botox for Migraines - TERRIBLE Experience
I had an appointment with Dr. Reish to be treated with Botox for migraines. He injected too much into the back of my head and neck and paralyzed my neck muscles. I wasn't able to hold up my head for six weeks. Another doctor confirmed that he overdosed me, and I went to the Emergency Room for a neck brace. Dr, Reish responded that I had "a rib out of place" and recommended I come in for "an adjustment." I reported the terrible side effects to the FDA: nausea, WORSE migraines, paralyzed neck, dizziness, foggy-headedness. Dr. Reish never took responsibility, sent me an outrageous bill, and when I protested, Louise, the billing supervisor, said, "Call your lawyer." NEVER go to this clinic - treat your migraines with a professional.
5.0 Rating
February 21st, 2012
A great guy, and a great doc too!
I continue to be impressed with Dr Reish. He takes plenty of time to answer my questions and gives me honest answers (sometimes "I don't know"...which is nice to hear a doc say sometimes). He makes sure he has done everything he can (asjustments, answer questions, medication samples) before he leaves the room. I get the impression that he sincerely cares about each of his patients on a personal level. I am so thankful to have found him to treat my migraines!
5.0 Rating
August 6th, 2010
Nothing is worse than chronic pain
5.0 Rating
October 22nd, 2015