Rate Now
Share Your Experience
Have you seen Dr. Alex Stock?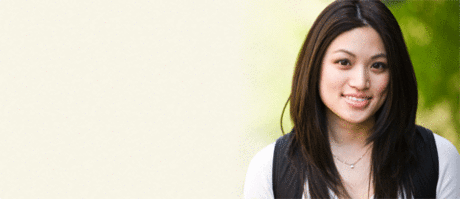 Birth Control
Get the facts about birth control so you can decide which type is right for you.
Quality Rating
Highly Satisfied
35 Ratings with 18 Comments
5.0 Rating
July 25th, 2017
The best
I wrote a review a while ago, but I feel I have to update it. I had a frustratingly difficult diagnosis that took an MRI to find - but no other doctor would take my complaints seriously, not until Dr. Stock. I don't think I'd be alive today without Dr. Stock's caring nature and his resolve to find out what the feth was wrong with me. He has continued to be the most involved PCP that I have ever had. This is a true Medical Doctor, a man that took his Hippocratic oath seriously. I strongly urge anyone looking for a doctor in the Concord/Harrisburg NC area to ask for him specifically. He's a gem amongst pebbles.
5.0 Rating
July 12th, 2017
Great Doctor
5.0 Rating
July 12th, 2017
Great Doctor
5.0 Rating
May 2nd, 2017
Wonderful doctor!
5.0 Rating
February 2nd, 2017
Highly referred
5.0 Rating
July 9th, 2016
Caring and Empathetic Physician
I had started to feel very over the course of a few months. My symptoms were extreme but very general (fatigue, nausea, etc) so they were hard to diagnose. I have a complicated medical history but had a good relationship with my previous PCP, unfortunately he had retired and I was left to find a doctor that could help. After many different visits to Physicians and Physicians Assistants at various practices I was losing hope. Seemingly, every appointment, each Doctor barely listened to me describe my symptoms and instead focused on issues in my medical history from years ago. I was losing hope of ever feeling better, but a family member convinced me to keep trying and I just happened to make an appointment at Novant Health Lakeside at Afton Ridge to see Dr. Stock. In my first appointment with Dr. Stock it was obvious he cared about what I said and what symptoms I was suffering from. He didn't interject or interrupt as I explained what I've been going through and he seemed empathetic towards the situation. He navigated my complicated medical history with ease and focused on the present issues, ordering tests and exams for all possible causes for what currently ailed me that the other doctors had dismissed despite my pleading. He involved me in the diagnosis and treatment plans to insure I knew what the goal was and he even made sure to try and reinstill the hope I had lost from months of dismissal of my illness. I left from the exam knowing that every possible avenue of treatment was being pursued and with an invaluable peace of mind. Dr. Stock seems to be a rare find in a physician - he really seems to care about his patients and does an amazing job of taking care of them, as does his office team. By far the best in the area.
5.0 Rating
May 11th, 2013
Excelent Doctor but Horrid Office and Nursing Staff
I am retired from working in the medical field. This doctor is an excellent doctor and has a great attitude and appears to be very caring. I would recommend him highly. His office staff, on the other hand, is atrocious. It is almost impossible to receive any type of call-back from his staff. Additionally, the practice manager will initially follow up on critiques, but on a one-time basis only. In other words, the quality of care from all others, except this doctor, is not acceptable. I will not return to this office.
3.7 Rating
March 1st, 2013
Great Dr
5.0 Rating
October 29th, 2012
Dr. Stock is awesome
5.0 Rating
December 12th, 2011
2.3 Rating
December 12th, 2011
Not impressed
Dr. Stocks nurse is the worst in history. She once left me in the exam room 20 min. waiting for an injection and then she asked me why I was still there. There have been many mistakes in the billing, and very unprofessional staff. When you call you never can reach the nurse or get a doctor, you are forced to leave a messages and to date his nurse has never returned my calls. She once called and told me I missed an appointment which I canceled with memorials automated reminder phone call since she didn't return the 3 calls I left for her earlier. The last straw was I have faxed paper work to her for a doctors signature and am still waiting for a return fax 1 month later. I am fed up with the Ooltewah staff and am presently looking for another doc!