Rate Now
Share Your Experience
Have you seen Dr. Alexandra Mcbride?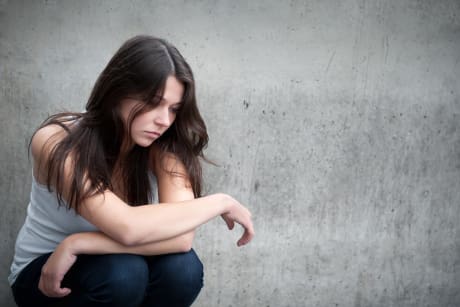 Depression
Get the facts about depression, including the symptoms of the condition and related conditions.
29 Ratings with 16 Comments
1.0 Rating
August 27th, 2015
1.0 Rating
August 24th, 2015
do not recommend
wait time was an hr. she has no compassion and doe NOT listen to anything. she has no answers and will no provide any tangible paperwork for us. she was so worried about the medication and didn't want to hear how its making the patient feel. it was her way or the highway. needless to say i am looking for a new doctor and will NOT be seeing her again.
1.0 Rating
July 23rd, 2015
2.0 Rating
June 16th, 2015
VERY POOR COMMUNICATION, DOES NOT PROVIDE NECESSARY TREATMENT
I will NOT go to Dr. McBride again. Her communication was confusing and she did not provide the treatment I needed. I had a severe headache that went on for months. I called her when the pain was unbearable and she offered no help and said 'let's keep in touch'. That evening I ended up in the hospital to treat the pain. During one appointment I told her about pain and vision changes. Again she did nothing. But when I called the on call doctor and told him the same, he told me to come in immediately, treated me with iv steroids and I finally got some relief! My bad experience was similar to other patients who left reviews here. She said a lot, but was very vague, and I also left the office more confused. I got more information/treatment from other doctors, technicians and online. On the positive side, she seemed to follow an appropriate process to diagnose the problem and her final conclusion was accurate.
5.0 Rating
August 22nd, 2013
Dr. McBride is a wonderful doctor, who is considerate, knowledgable, and has helped me immensely with my very complicated health issues. She was and has been persistent that I receive the best care and experience the best quality of life. Where other doctors gave up, she persisted and succeeded. I would definitely recommend her as a physician.
2.3 Rating
August 14th, 2013
Takes way to long. Uncomfortable w intelligent clients
Dr mcbride is so thorough she sends a patient for numerous tests over a long long span of time. She is often booked and waiting time is long in between appts. She does not listen well or take your symptoms that she cannot visually see into account. When it becomes physical finally she becomes highly anxious. Overall she is to professional and removed from a solid dr client relationship. She is very guarded and distant. Has difficult time making a connection that is warm and supportive. Because of this situation. The long in between waits. Her wanting to follow the clock. Not listening or writing down symptoms until they are visible and maintaining a distant mechanical relationship. I would not recommend her. I'm sure on paper and behind the scenes she is thorough. Overall takes to long. She doesn't appreciate client feedback or questions. Constantly refocuses patient in an uncomfortable demeaning manner. If she worked on client relations. And her own personal anxiety she would have a better chance of higher ratings. She is often out of the office. Doesn't work Fridays. On duty for the hospital on Monday's. So her schedule is tight. Monday appts are constantly interrupted. By main hospital. This causes much anxiety on her part and passes to client.
5.0 Rating
August 13th, 2013
Exemplary
We were apprehensive after reading others' negative reviews, but found nothing like what others reported. Dr. McBride was extremely responsive, respectful, patient, polite, and helpful. Everything she said was consistent with what was in the authoritative articles we found on-line. We have no reason to question her competence or her advice. We are totally satisfied and would highly recommend her to any friend or relative.
1.0 Rating
June 4th, 2013
Horrible Cold Not a nice person at all Surprised she is a doctor
I also feel this Doctor spoke down to me. I will be finding another doctor and will not refer her to anyone. She needs to go take a class on how to treat and respect patients. Everybody is busy and we are paying her not the other way around. I will never go back to this doctor again! I thought the office staff was very nice.
1.0 Rating
March 27th, 2013
1.0 Rating
September 14th, 2012
not caring at all, oversight a lots
1.0 Rating
April 7th, 2012