Rate Now
Share Your Experience
Have you seen Dr. Alfred Johnson?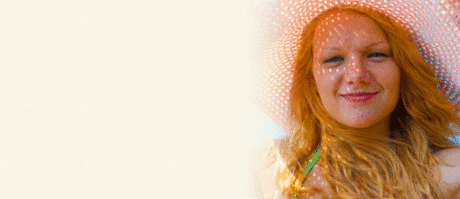 Skin Cancer
Get the facts about skin cancer, including the different types and symptoms.
29 Ratings with 11 Comments
1.0 Rating
September 2nd, 2017
Three hour waiting time
2.0 Rating
November 15th, 2016
The wait was horribly long. He seems to be good but his supporting staff is questionable. There is a degree of cattyness and jealousy with his medical assistance. They hid it as supporting and protecting Dr. Johnson. I feel they are creating a division between the Dr. and his patients. His service has become poor.
3.0 Rating
May 29th, 2016
1.0 Rating
May 26th, 2016
Clueless and Dangerous
I am agreeing and elaborting. The woman who works the front is an arrogant moron. I waited twice for this would be doctor for 2.5 hrs twice. he spent 20 mins on me and when he found out I have no insurance to pay 40 grand for HOBT and already had expensive testing done by his competent x partner who is actually a DOCTOR he blew me off. Go to another place with HBOT. He also, sadly did not treat our friend Libbey and she recently died of pancreatic cancer two thumbs down and be very afraid
5.0 Rating
June 9th, 2015
5.0 Rating
May 3rd, 2014
Grateful Patient
Most of these reviews appear to be written by the same disgruntled person. Dr. Johnson has been my doctor for many years. He has helped me significantly. I feel certain that I would not be alive today had I not found him. I'm very grateful that he chose this field of medicine. I have not had even one hyperbaric oxygen therapy (HBOT), as one person in their review stated was necessary.
5.0 Rating
March 18th, 2013
Excellent Doctor & Staff
I have severe allergies and chemical sensitivities. I have been seeing Dr. Johnson for more than 8 years. He is an excellent physician, caring, and patient. Dr. Johnson's staff is very professional, effecient, sensitive and sympathetic to my complicated medical needs. I cannot get signifigant improvement in my health by strictly traditional methods. Dr. Johnson combines traditional medicine with the best of proven alternative therapies. Dr. Johnson also helps me effectivly manage costs. The overall results I've had from treatment at Johnson Medical Associates is so dramatic that I travel from Gulf Shores Alabama to see him. It's worth every mile!
1.0 Rating
July 22nd, 2012
Salesman in white coat
This guy is only trying to take your money to pay his bills, you'll wait forever, he will promise the moon and never even look at your results, doesn't really listen NEVER follows up with anything!!! They have a few MA's NO nurse on staff one of them is extremely rude and hareful, giving IV's and testing for allergy's. STAY AWAY if you really want to get help go somewhere else.
1.0 Rating
March 2nd, 2012
Stay AWAY!!!
This Dr has no clue what he's doing. I saw him twice and both times he wanted to do the same blood testing. I had to tell him I had already did it.. Left the exam room 3 times to answer personal cell phone calls. The staff nursing staff is the rudest I've ever seen anywhere. Seems he only wanted my money. PLEASE STAY AWAY!
1.0 Rating
June 24th, 2011
Snakeoil Salesman
He starts out being nice but he does not tell you the cost or that this is all experimental with no scientific basis just a money making scam. You have to use his antigens, everyone has to use HBOT which is costly--thousands and you have to do maintenance. He states that he wants to get to the cause and not just treat to justify all the expensive tests but he has to be reminded of the results (has ADHD) and forgets from the room to the desk what was said. Your records never reflect what happened during the visit and he always has excuses as to why he never gets around to doing what needs to be done--filling our forms, med refills, phone calls and the staff. OMG--Gossip mongers and backstabbers who are not qualified to treat a dog let a lone a human. Stay awasy or the only thing that will hurt more than you do will be your pocketbook.
1.0 Rating
May 15th, 2011
Watch OUT!
He pretends to like you and want to do ALL for you at the 1st visit but then you get the bill and then you get igorned but lots of "promises" that he will help you. The staff is rude and if you say anything he will take it out on you in many forms especially IF is has to do with the "nurse" they are not nurses the other reviewer was right they are not qualified to bathe a dog let alone treat patients. He never calls you back and your prescriptions will take forever. Talk about waiting time---they do not care how long you wait and IF you have a form to fill out forget it. You will get charged for it but you will have mistakes and delays. He must have gone to "excuse school" instead of medical school. He also has several complaints at the Medical Board but not all has been published yet. STAY AWAY