Rate Now
Share Your Experience
Have you seen Dr. Ali Melhem?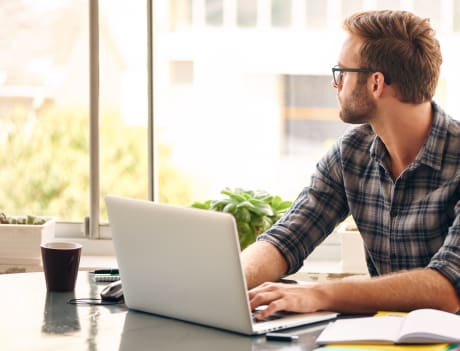 Adult ADHD
Get the facts about attention deficit hyperactivity disorder (ADHD) in adults, including the different types and symptoms of each.
49 Ratings with 11 Comments
5.0 Rating
March 15th, 2017
Finally some relief
I can't believe these negative reviews! Dr A has helped me tremendously, so much I have stayed out of hospital since 2015. Sure, the waiting room wait is long but he has helped me more than any other Dr in the field. If you don't like a med he suggests he will keep trying until you find the right one. I found him to be straightforward and knowledgeable, which I like. I was recommended to him by someone who saw him in hospital and I would recommend him to anyone looking for a proper diagnosis and treatment.
5.0 Rating
September 29th, 2015
I only seen him when i was first diagnose bi-polar in Bellaire,O.H. hospital in 2003. He was wonderful!!! after like 3 visits he figured out my diagnoses. I've been doing good. he has kept me out of the hospital since 2003. i live in Follansbee, W.V. and have a different Dr. now, but i'm still on the same formula that he proscribed.
1.0 Rating
September 3rd, 2015
Worst Dr. I have ever seen.
I would not recommend this Dr. To anyone looking to better themselves. I have been going to the facility for months, being prescribed medicine without seeing a real doctor. I have finally met him and now I will not be back. After waiting almost an hour past my scheduled appointment I was finally called back. Dr. Ali was on his phone texting throughout the appointment. He then got extremely rude with me, telling me that he is the Dr. and he doesn't need my opinion. After raising his voice with me a couple of times I asked him to please stop being rude to me. He informed me that I was not going to tell him how to be in his office and if I don't like I can leave (still texting on his phone, by the way.) I will not be back to this facility. I hope this helps future patients make a more informed decision before choosing this doctor.
1.0 Rating
March 16th, 2015
Worst MD I've had the displeasure of seeing. You will wait over an hour every time you see him or his NP's so don't plan anything that day. I am a classic case of ADHD and he and his Nurse Practitioners refused to prescribe medication proven to work because they are Schedule II controlled substances. They would rather put me through heII with experimental non-stimulant medication that has horrendous side effects and not risk their licenses. DO NOT GO TO HIM.
1.0 Rating
June 8th, 2014
Answers to all your previous statements
1. True. Dr. Melhem is paid thousands of dollars by pharmaceutical companies to write their drugs. THOUSANDS. He is a paid "speaker" at their fancy dinners (or lunches) attended by other physicians so he can talk them into writing the drug he is being paid to push. Mainly Astra Zeneca's drugs. You can look this up. 2. True. He fiddles with his cell phone ALL the time as he is juggling his girlfriends which happen to be the pharmaceutical reps he "works with." 3. He is late or NEVER shows up as he is spending time with these rep/girlfriends as he is quite the philanderer and cheats on his wife and two sons. He plays both sides of the field and plays it very well. 4. I could go on but this should cover it. 5. Oh, did I mention he is a narcissist too? Done.
1.0 Rating
July 22nd, 2012
Fox Run
My daughter has been in this faciltiy for more than 8 weeks , the doctor has never talked to me or answer any questions about my daughter medications. By the way good luck trying to talk to him. All contact is by the therapist. He will never talk to you as a parent, he will drug your child and thats it. Please do not put your child under this doctor or this factility care. YOur child will not get better.
1.0 Rating
June 10th, 2012
5.0 Rating
December 20th, 2011
5.0 Rating
December 5th, 2010
I'm shocked by these ratings. Dr. Melhem changed my life. I was an honor student and b/c of my psychiatric problems ended up failing my last semester in college. I went through several doctors who kept throwing anti-depressants at me until I finally lost it and went to the hospital. The nurses were great, talking to me for close to an hour, reporting back to the doctor. He talked to me and my family for 10-15 min a day for a few days until formulating a diagnosis and treatment plan. If any of the other doctors had actually listened to me they would have realized I was bipolar and put me on proper meds, and I would've avoided a lot of turmoil in school and at home. He was very passionate about the problems with doctors misdiagnosing and mistreating mental illness. I credit Dr. Melhem with saving my life. When I went back to school I went to the well known teaching hospital to see their psychiatrist, who messed with my drugs and put me back in the hospital. After that, I decided I'd drive the 1.5 hrs and deal with the longer waiting room times just to see Dr. Melhem. Now, I'm pursuing psychiatry myself and am starting med school in a month. None of this would have happened without my experience with this doctor and the staff at trinity hospital. I think people don't understand the more modern, dual role btwn the psychiatrist (who rules out physical illness, diagnoses, and gives meds) and psychologist (who helps make lifestyle choices and deal with issues). People also notoriously give up too quickly with mental issues. It took a year or two and several medication changes to get where I am. I've dealt with plenty of medication issues but he never gave up or got complacent. It took a year of increasing a dose of my one medication until my liver adjusted and my body was able to keep a proper blood level.
1.0 Rating
November 22nd, 2010
1.0 Rating
June 22nd, 2010
Horrible
5.0 Rating
June 6th, 2017
Nearby Doctors

Dr. Ali Melhem is similar to the following 3 Doctors near Saint Clairsville, OH.