Rate Now
Share Your Experience
Have you seen Dr. Ali Mesiwala?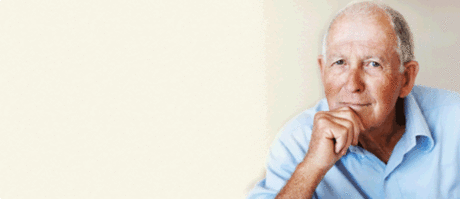 Parkinson's Disease
Get the facts about Parkinson's disease, including symptoms and how the disease progresses over time.
73 Ratings with 33 Comments
5.0 Rating
May 25th, 2017
5.0 Rating
May 16th, 2017
Successful surgery
My experience with Doctor Mesiwall was amazing, today is two months after my L3-L5 fusion, my surgery went well. Now I can get up in the morning withoutv pain, walking 35 minutes without stoping or sitting. I am very happy with the outcome Overall I got my life back.He is a caring doctor and I would recommend him to everyone I know.
1.0 Rating
July 28th, 2016
Liar
1.0 Rating
July 1st, 2016
very unprofessional office staff
So i did all my pre-op tests had them faxed by my physician they confirmed they recieved them and they said we will call you.Thirty went by i had my family doc nurse call what do they say,we lost your paperwork for your bloodwork.Ran right over did it again it was faxed the second time still no phone call two and a half months later having severe pain in my lumbar they don`t care.They are a bunch of liars.DO NOT GO THERE.As far as all the 5 stars reviews these are written by the staff.To the staff who wrote them how else would you know a Doc wrote one of the reviews slamming Dr Mesiwali,only you would.What a joke your office is.
1.0 Rating
June 18th, 2016
Beware
4.0 Rating
May 5th, 2016
He does not care
1.0 Rating
March 23rd, 2016
5.0 Rating
February 29th, 2016
My experience with Dr. Mesiwala has been amazing. I was diagnosed with a Cavernous Angioma. I was referred to Dr. Mesiwala and he had all my scans and medical records sent to him right away. When my family and I went to see him for the first time, we were very impressed by him. He explained my options and gave me his best opinion (the Gamma Knife). The kindness and compassion he showed put me at ease. What he gave me was my life back and thank you will never be enough.
5.0 Rating
February 26th, 2016
About a year ago my dad had weeks of back pain. Other doctors were just giving him the run around and only prescribing him pain medication. My dad was so bad he couldn't, stand, sit, or even lay for long periods of time. We then went to see Dr Mesiwala, who was recommended by many of our close friends. He was so great. Very attentive and had my dad ready for surgery in a very timely manner. The surgery was a success and my dad said he felt like a new man right after surgery. I would strongly recommend Dr Mesiwala to everyone I know.
5.0 Rating
January 6th, 2016
7 back surgeries - needed help
2.0 Rating
December 9th, 2015
Can't decide
No time spent with me. Recommended a fusion operation and I can't figure out why as I only have back pain. I thought something simple could be done, but apparently not? I tried to reschedule a appointment to see Dr. Mesiwala and I was only allowed to see his nurse practitioner. I only spent a few minutes with Dr. Mesiwala. Seems like that was too short of a time to decide on my back operation. I'm not happy and I will not have back surgery now.