Rate Now
Share Your Experience
Have you seen Dr. Ali Mortazavi?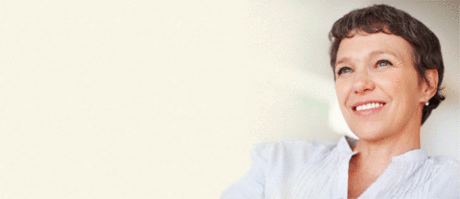 Fibromyalgia
Get the facts about fibromyalgia, including the symptoms and conditions that may be related to it.
Quality Rating
Highly Satisfied
33 Ratings with 12 Comments
5.0 Rating
October 26th, 2016
5.0 Rating
June 23rd, 2016
3.0 Rating
September 13th, 2015
5.0 Rating
August 7th, 2015
5.0 Rating
March 17th, 2014
Doctors visit
Dr. Mortazavi, I can not say enough good things about him. He cares about us as patients and it's not just about insurance! He takes the time to listen and doesn't push surgery unless it is your Only option! The MA could use some better bedside manners She seems very unprofessional
2.3 Rating
October 10th, 2011
Horrible, no desire to help you, esp. nurse schedular!
I am severe pain with two ruptured disks, Dr,M did not spend much time with an examination. He indicated that he wiil help me ASAP and told me his nurse would call for a.surgery date, had to call her multiple times and he had not even told her of my urgent case. No remorse for suffering people, more concerned with getting ins approved and did not rush on that! Relationship between Dr. And nurse very unprofessional! No one seemed to take things serious. I felt like I was begging for help. I saw a nerosurgeon today and was an entire different world! He is helping me asap and did not make the ins approval his first priority! I waited two weeks on Meds around the clock laying in the bed waiting for motazavis team to call me, I do not rec this Dr, not professional! He totally let's his blonde young nurse control him and his schedule! Sad sad! Go to neuro for this type of issue, he had a diff. Ball plan!
1.0 Rating
June 16th, 2011
DO NOT LET THIS QUACK CUT ON YOU!!!
Dr Mortazavi performed an unnecessary spinal fusion on me. During surgery he placed one of the screws incorrectly and is now poking my nerve root. I've had 3 neurosurgeons tell me I was way to young for a fusion and other measures should have been taken. Dr Mortazavi lied about conversations in my medical records, lied to me about my fusion being 100% healed, and then when I was still in pain he tried to send me to Pain management instead of doing ANY kind of testing to find out why I was still in pain. His answer was to keep me on medication for the rest of my life. I will be having a second surgery next week by a real surgeon to hopefully fix his mess.
5.0 Rating
April 11th, 2011
I can't say thank you enough!!!!
I had been turned down by several other surgeons who did not want to take my case for various reasons. Dr. Mortazavi not only took my case, but spent an ample amount of time explaining my options and answering all of my questions. I would enthusiastically recommend him to anyone needing orthaepedic care. I give him the highest rating possilbe, and thank God that he was able and willing to perform my operation. He is a first rate physician to whom I have no problem whatsoever trusting my life to.
5.0 Rating
December 15th, 2010
He saved my husband from being a quadriplegic...
Dr. Mortazavi and his staff are the BEST! My husband was having bad headaches, blacking out, and loosing ther feeling in his arms. Dr. Mortazavi zeroed in on the first visit exactly what was wrong (severely herniated discs in his neck that was putting pressure on his spinal cord). It was so bad that my husband could have turned his head wrong and would have severed his spinal cord. Immediately he put his neck in a brace and arranged for surgery (anterior disconectomy w/fusion) and he was operated on 5 days later vs the normal waiting time of 6-8 weeks. Everything went well. David and I owe him for giving us our lives back. It was so hard to beleive that my husband was one quick jerk of his neck away from being paralyzed from the neck down. He was the third Dcotor we had went to trying to find out what was wrong. I can't say enough good things about him and his caring staff. We will always owe you Dr. M :)
5.0 Rating
November 7th, 2009
A most wonderful experience
Dr Mortizavi and his staff are the most caring proffesionals I have ever encountered. They make you feel like family. The willingness of compassion they give the patient is overwhelming. They make you feel like a friend rather than "just" another patient. I would and will recommend Dr. Ali Mortizavi and his staff to everyone. Thank you for a job well done, and for giving me my pain free life back.
5.0 Rating
August 20th, 2009
5.0 Rating
March 1st, 2009
My hero on earth